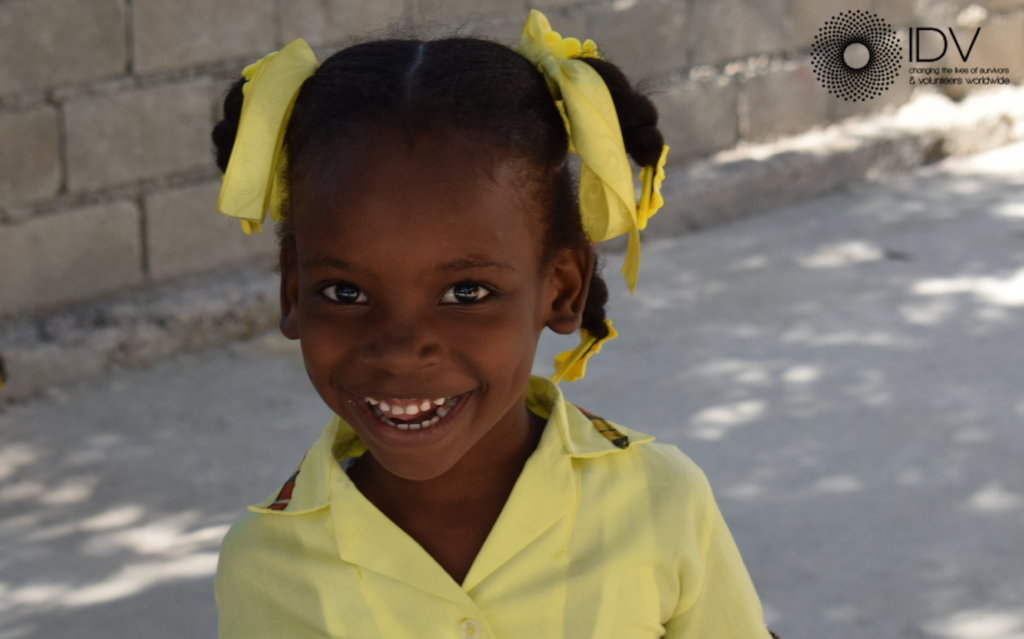 Thanks to your incredible support the children at the HTDC Orphanage now have a safe home for another year. Your kind donations recently allowed us to pay the rent for 2018, meaning that the kids have somewhere to live, and in the case of the younger ones, also attend school too. Thank you so much.
The last few months also brought a special visitor as one of our volunteers, Schnyeder, was able to visit the orphanage to obtain some new photos and help us plan for the year ahead. We're including some of our favourite pictures in this report, and we also wanted to share some of Schnyeder's reflections from the trip, as we found them quite moving:
"The orphanage in Port-au-Prince was pleasant. My first day there began after the school day has started. There were more than 30 kids on campus as about a dozen from the community also pay tuition to attend school there.
The children are simply beautiful. Despite poverty and being orphaned, they were very happy, infectiously happy. Where tears would consume my eyes, joy overflows my heart. These children are so sweet, so happy, and find the simplest things to laugh at.
The school on site is an advantageous attribute. It protects the younger children and is a lot easier to bring a handful of teachers to the campus versus coordinating the kids to various schools in traffic every morning. I find that many of the teachers are engaging, enthusiastic, and commanded the subjects they are teaching fairly well."
It's great to receive these updates from the orphanage, and Schnyeder's trip also helped us to understand their overall situation better, because there have been several developments at the orphanage since our last visit.
The most important of these is that the orphanage director, Carlo, is now managing two separate facilities. In addition to the main orphanage Carlo is now also running a "crèche" that works with IBESR (the Haitian Institute for Social Welfare & Research) to place children aged six and under with adoptive families.
The new facility, which is registered separately from the main orphanage, provides a home for these children while their cases are being processed, which can take up to three years in total. Sadly, the government can't afford to pay Carlo to look after the children in advance, but he does receive funding after each case is completed.
It's a lot of work, and takes careful management, but last year Carlo was able to earn enough to run the "crèche" and also help to support the main orphanage as well. These contributions from Carlo aren't nearly enough on their own, so your support is still vital to keeping the kids housed, fed and in school, but they make a difference and give the main orphanage another income stream, which is always good for resilience.
Overall it's also a practical system. The younger kids from the "crèche" can attend school at the main orphanage, and the older kids who can't easily be placed with new families still have a safe loving home in Haiti.
However, adding the "crèche" adds another layer of complexity to what was already a challenging operation to run at times. So, we're going to have to spend a bit of time considering the safeguards Carlo already has in place, such as separate bank accounts for each facility, and determining whether any additional ones need to be established.
We'll keep you posted on developments and in the interim we'll continue doing what we have since 2010 - helping to provide a safe home, school and nutritious meals for these beautiful children. Thanks so much for continuing to make this possible.