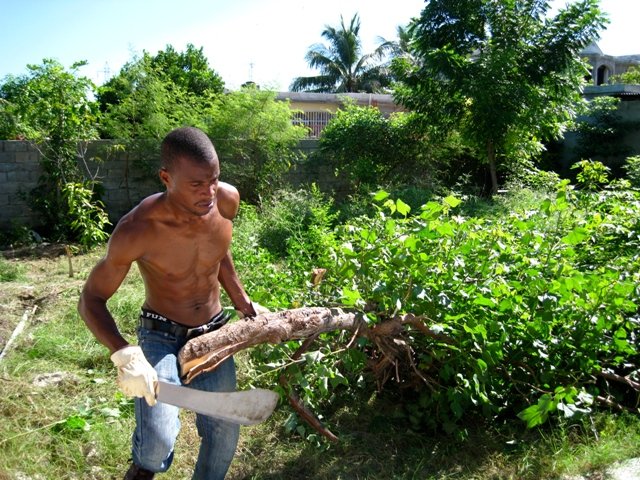 Since our last update we've negotiated rent on a house and we're very excited to announce that we're now fixing up the property in anticipation of the orphanage's big move! International and Haitian volunteers are currently working together to clear and clean the land and paint the house.
We wanted to take this opportunity to send you a message written by Loranzo Carlo – one of the staff members of the orphanage. He has been living with the children since the earthquake when the house where the orphanage used to be housed was destroyed forcing the children and staff to move into tents. No one better understands what your contribution has meant.
"Living with the kids under the tents during many months wasn't easy for us especially when it was raining or very hot.
Because of these difficult conditions it was a humanitarian act to help us move from tents to a much more comfortable house and I want to say thanks for the way you've taken notice of the situation and contributed for the kids who are so vulnerable.
We are very grateful that you gave your support and the kids were very happy that they have experienced such unforgettable act which will stay in their memory. A big thanks to the EDV staff who were the witness of the situation of the kids and who felt concern and took the initiative to raise money to assure a better tomorrow for the Haitian kids.
The orphanage staff and the kids join together in one voice want to say thanks to all of you and reclaim GOD'S blessing upon each person who contributed to make this happen.
Thank you and Sincerely Yours,
Loranzo Carlo"
We're still raising funds for school fees and to outfit the house, so please help us keep the momentum going by letting friends and family know about our work in Haiti.
In the coming weeks and months as the kids move into their new house we're looking forward to updating you on how they're settling in. In the meantime, we just wanted to write and say thanks, again, from all of us here in Haiti.
Warm regards – and we hope all of our American donors had a very Happy Thanksgiving!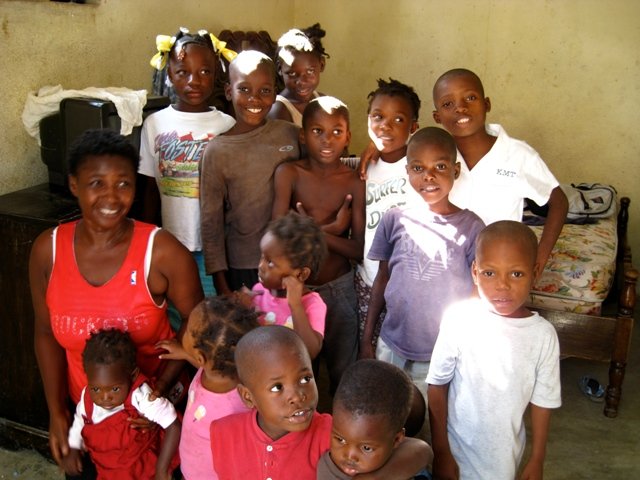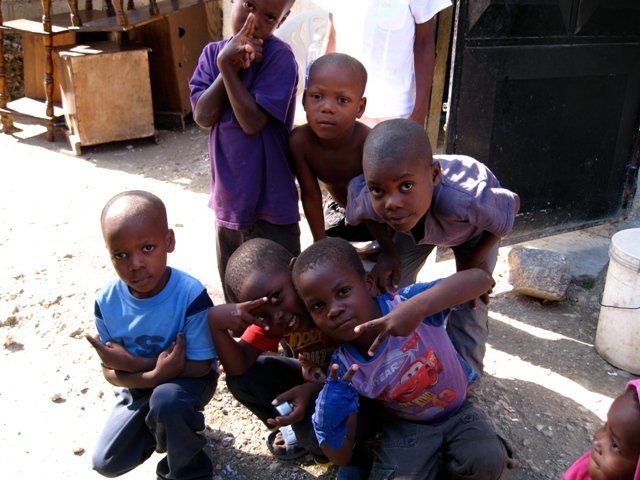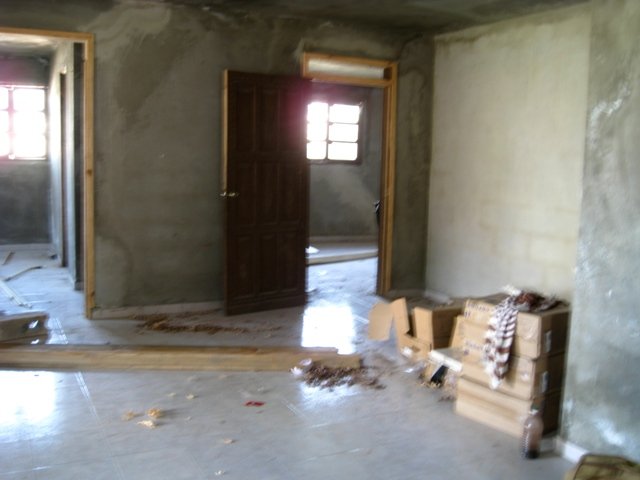 Links: