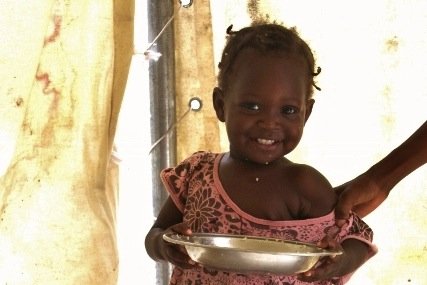 Spring has sprung, and things at HTDC are busier than ever.
The orphanage's directors are working hard to find the funding they need to build a new permanent home, but in the meantime they still need you! With your fantastic support, we've been able to pay the rent. That means that the orphanage has a safe home until November of 2014! We'd like to thank each and every one of your for your incredible generosity.
However, after paying the rent we only have two months of running costs left. That means that without your help, we'll run out of funding for food, water, school, and health care in July.
Happily, GlobalGiving is here to help us raise what we need! This mother's day, when you donate to support Bodlyson and Kenson in your mom's honour, GlobalGiving will top up your donation by $5 and your mom will receive a beautiful card. Click here to give your gift.
If you're not in a position to give again this mother's day, you can still help secure food, education, and health care for Bodlyson, Kenson, and all their friends by sharing this link with friends and family.
Thanks so much for all you've already given, and our warmest regards from Haiti!