Project Report

| Oct 19, 2022
La Lucha Against Misinformation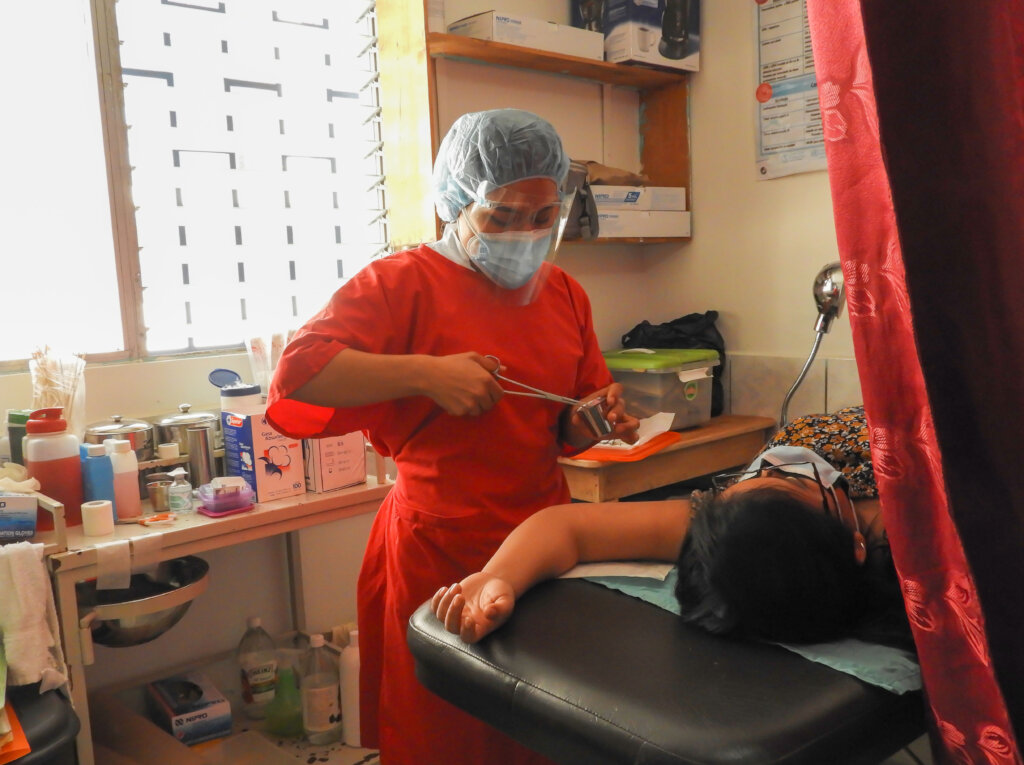 During a recent team training, we split into small groups to do a Círculo de Diálogo - Dialogue Circle. The first discussion question was what motivates us to work at WINGS. When it came time for Tatiana, one of our lead nurses, to share, she answered with this story:
"The patient was 17 and came in alone, while her mother and her partner, who was 7 years older, waited outside the school where we were putting on the clinic. She approached me, explaining - no tengo hijos y no los quiero ahora - I don't have children and don't want them right now. I was recently trained in differentiated care for teenagers and went through the age-appropriate counseling that I'd learned, explaining the long-term reversible contraceptive methods we provide, how they are placed, and the advantages and disadvantages of each. The patient decided that a hormonal implant was the best option for her and left to take a pregnancy test.
After a few minutes, she returned with a negative result but looked discouraged. She told me, "I'm actually not going to get any method today." I was confused by the sudden change in attitude and asked why. She replied, "When I told my partner I wanted the implant, he discussed it with the health center nurse that is outside. That nurse said that implants - se chupe la matriz - suck away the uterus, making my uterus too small to have children. Because of this, my mom and my partner tell me I can't get the implant."
I showed the patient the small, plastic implant, explained again that it is placed in the arm and does not affect the ability to have children. I also reminded her that it is her fundamental right to be able to choose a contraceptive method that works best for her. She asked me if I would be willing to explain all of that again, but this time to her partner and mother. I agreed, and when they came in, I reviewed again the information about the implant and answered the questions that they had. I remember the patient's mother saying, "if I had known this, I wouldn't have used short-term injections for so many years!" Her partner mentioned that he thought implants were made of metal. He asked the patient if he could watch the implant being placed so that he could feel confident sharing this information with his friends, who, he said, also had a lot of questions about this topic.
The patient received the implant and left content with and sure of her decision, and I talked to the local health center about organizing a training session with their staff."
The communities WINGS serve face not only a lack of access to dignified reproductive healthcare, but also a lack of evidence-based information. We thank you for your continued support that enables Guatemalan women and men to make informed, personal decisions about their reproductive health.