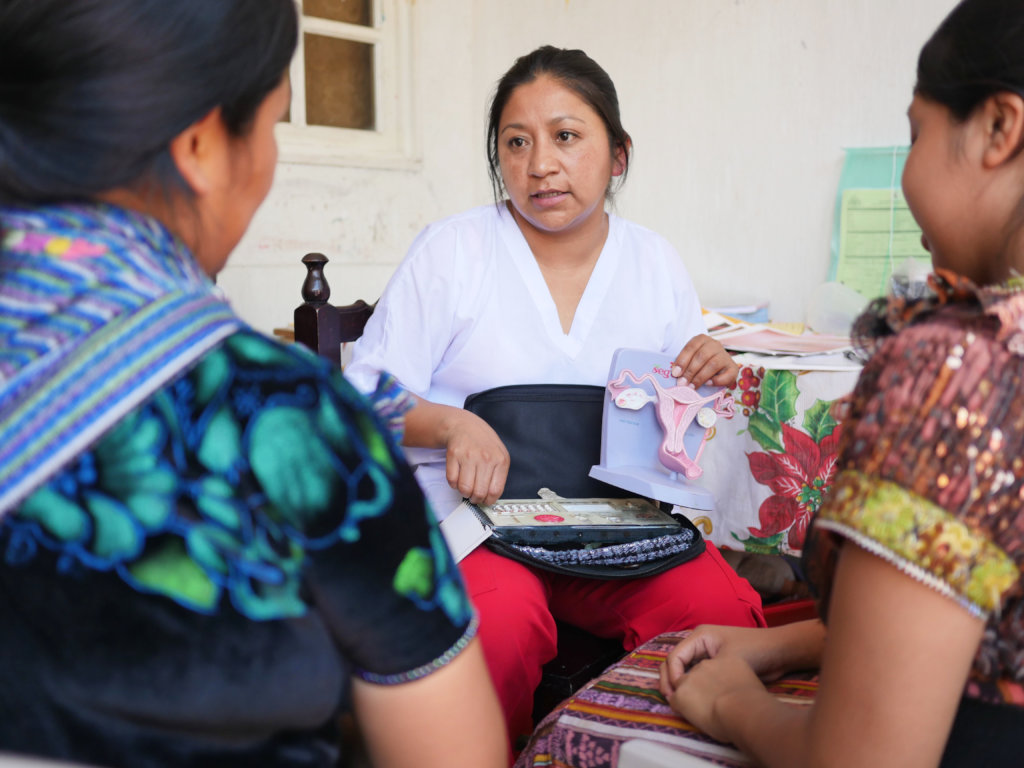 WINGS began providing Voluntary Surgical Contraception (tubal ligations and vasectomies) in 2015. We currently partner with 14 hospital and numerous health posts throughout Guatemala to provide these highly sought-after services. In the first 9 months of 2017, we have provided 1,050 tubal ligations and 129 vasectomies. In a country where machismo challenges our work daily, we are especially excited about the slowly increasing demand for vasectomies. We ask our patients for a donation of Q. 50 (less than $7) for these procedures.
While vasectomies are far easier to perform, both for the patient and the doctor, we still see many more women than men wanting to permanently prevent pregnancies. Each month, our mobile unit teams travel to rural areas of Guatemala to offer VSC as well as Long-Acting Reversible Contraceptive methods (LARCs). In an average month, our team of 2 doctors, 8 nurses, 2 health educators, and 2 drivers host 32 jornadas or pop-up clinics.
During a recent tubal ligation clinic, a 30-year-old woman who was not on our patient list arrived wondering if she might get a tubal ligation that day. In performing her patient intake, the WINGS nurses asked how many children she had. She surprised the nurses when she answered 7! While she was waiting for the procedure, she held her baby in her arms and mentioned that he was 42 days old. Our nurses became worried when they realized that he was having trouble breast-feeding and noticed breathing problems as well. When mom was asked about baby's health, she said that he had "a bit of a cough." Because of the baby's age, our nurses recognized this as a danger sign and recommended he be sent to the emergency room of the same hospital and he ended up receiving a nebulizer treatment. The mom was operated on successfully and was incredibly grateful for the attention that she was given.
Martha, one of the nurses that attended this patient and her son that day remarked that, "Comprehensive care is one of the main pillars in health. As an institution we cannot limit ourselves to paying attention only to what is happening directly to our patient, we must be aware of their surroundings and environment as well. That's why we provide counseling not only on contraceptive methods, not only in sexual health or reproductive rights, but we also focus on issues that affect our patients' families and children."
Thank you so much for standing with WINGS as we provide life-changing reproductive health services to Guatemalan youth, women, and men. We simply couldn't do this work without you!