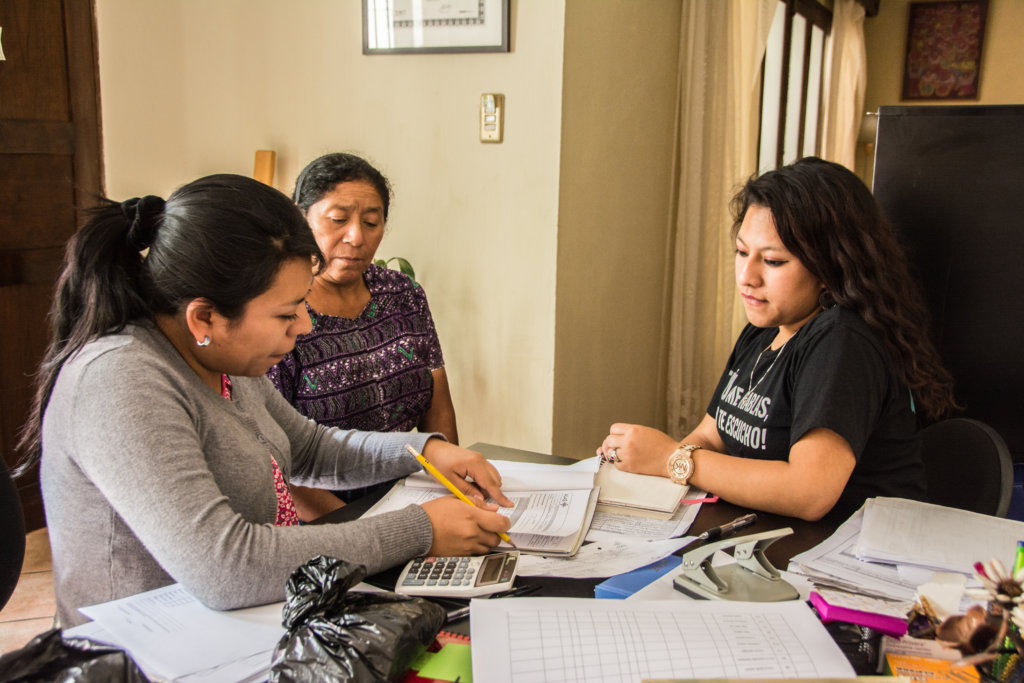 Here at WINGS, we focus on building knowledge and empowering youth, women, and men to thrive and be fully able to exercise their sexual and reproductive rights. Two of our community-based programs in particular allow us to have incredible impact in 12 of Guatemala's 22 provinces: our Youth Peer Education Program and our Volunteer Promoter Network.
We begin our work by partnering with Youth Leaders who are trained as peer educators and provide education and referrals to their friends and neighbors at a grassroots level. Each year, we recruit 50 young people between the ages of 14 and 19 who receive specific training not only on contraceptive methods, but on communication strategies, common reproductive health myths, and gender-based violence prevention. Through these Youth Leaders, our message reached nearly 9,000 young Guatemalans in 2016!
One former Youth Leader's story is particularly remarkable. In early 2016, 18 year-old Tania Pineda had a family member who was receiving her birth control injections from one of our volunteer family planning promoters, Etelvina Álvarez in Sacatepéquez. During a visit Tania made with her family member, Etelvina asked Tania whether she was studying and Tania explained that for economic reasons she was not studying at that time. Etelvina told Tania about the Youth Peer Leadership Program at Alas and recommended that she contact our Youth Coordinator to see if there was still a space. At that point, Tania had already missed the first training but was so excited about the opportunity that she made special arrangements to get the training on days when she was not working. She went on to become one of the most involved Youth Leaders and gave formal talks in her free time after work. She was proud to have hosted two talks in particular that were well-attended at the school where she worked. In late 2016, an opening for a Family Planning Specialist at WINGS came up and Tania applied and was hired as one of our newest staff members. She attributes the leadership skills she gained as a Youth Leader for her ability to listen and provide counseling, particularly to members of the Volunteer Promoter Network who work directly with adolescents.
Tania's main responsibility now is to help facilitate the work of the Volunteer Promoters, including Etelvina, in the southern region of Guatemala. She organizes trainings with nearly 20 women from surrounding areas and manages the monthly birth control method disbursement that each promotora receives. These promotoras and their counterparts in Northern Guatemala distribute short-acting contraception to nearly 6,000 Guatemalans each year and help to educate their communities, dispelling many common-held myths around contraception.
Women like Tania and Etelvina are the backbone of the WINGS activities happening in villages across the country. We are grateful to them for their commitment to WINGS and to their own communities.
We are also incredibly grateful to you and to all our donors who continue to support the vital work we are doing. Without you, Tania, Etelvina, and the other Youth Leaders, Promotoras, nurses, and doctors would not be able to offer our services. We thank you!!