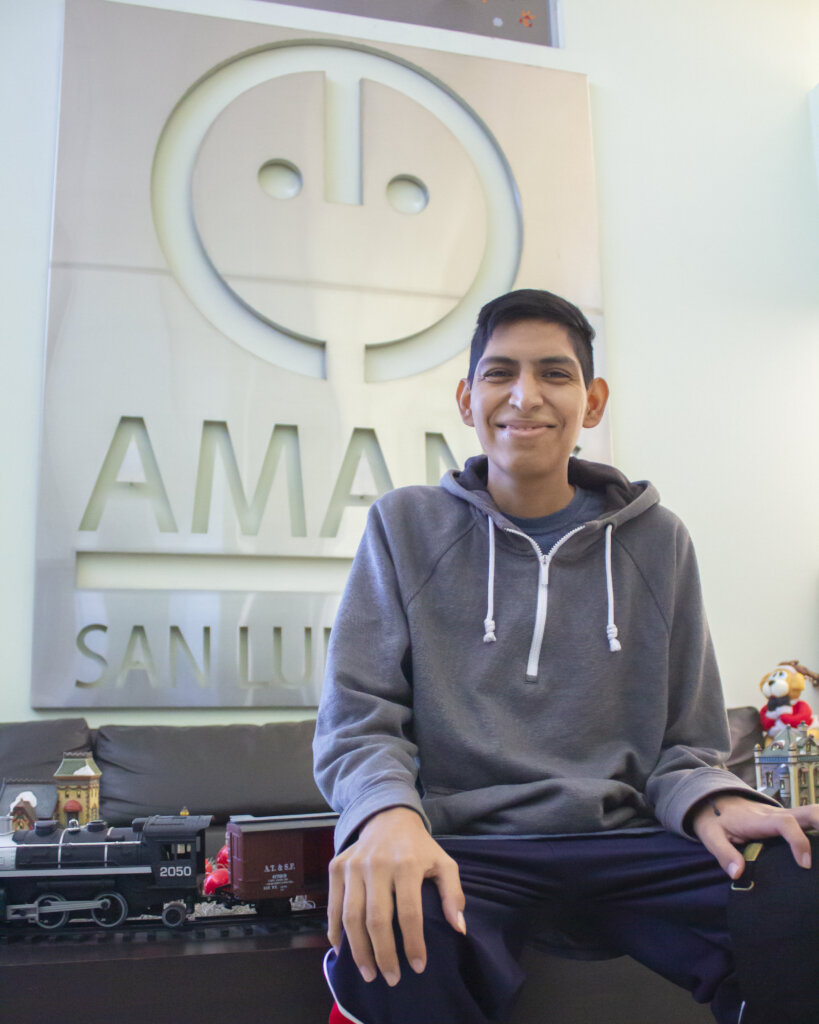 Panchito, is a 20-year-old from the municipality of Aquismón in the Huasteca Potosina, located 343 km from the capital. Panchito is an enthusiastic young man with a great attitude, who was unfortunately diagnosed with cancer in mid-2021.
It all started with intense pain in the back and joints, after visiting the doctor he was ordered to carry out medical studies, with which strange protuberances were discovered that came from his spine, for this reason he had to be rushed to the central hospital of San Luis Potosí, where he was quickly operated on and diagnosed with an osteosarcoma in the spine.
A few days later the radiation began, in order to remove the tumor and thus prevent its rapid expansion, they were difficult and painful days for Panchito, but he never stopped fighting.
As a result of the radiation, Panchito stopped walking and began to wear a neck brace to protect himself from sudden movements. Some time later he was discharged thanks to the progress with radiation, but due to his delicate situation it was not possible to return home.
The great unknown was, "Where are we going to stay? If we don't have friends or relatives near here", thanks to some of our beneficiaries, Panchito came to AMANC, here we have seen his great progress in a very short time, now he can walking thanks to physiotherapy, her state of mind has improved remarkably with great attribution to emotional attention, in addition to facilitating a place to sleep, food, help with medications and studies, among some other supports.
We are very happy for Panchito's great progress, because his quality of life is improving day after day, we will continue to work very hard so that, like Panchito, many patients continue to get ahead.