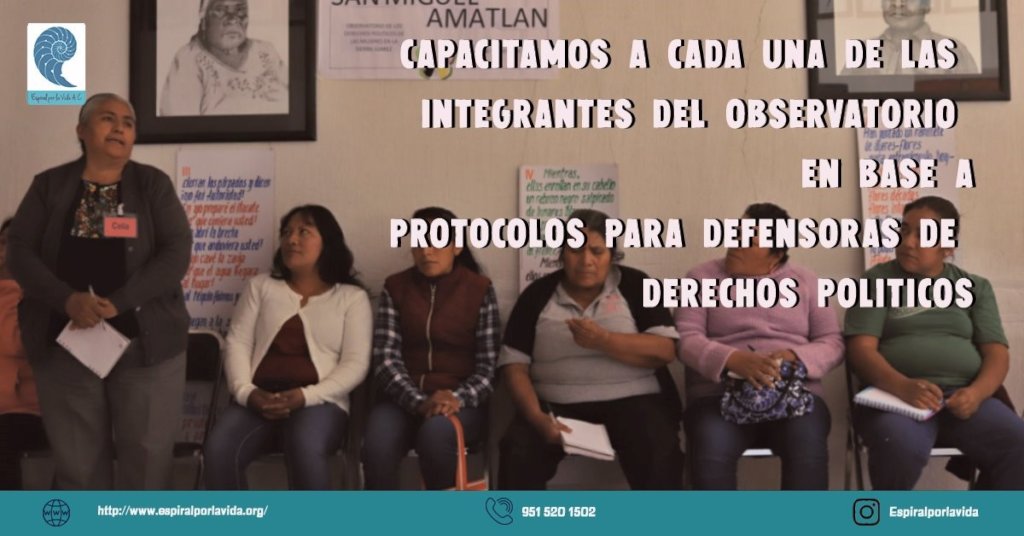 Dear friends and benefactors of Spiral for Life:
We greet you in the hope that you will be happy and fulfilled!
We would like to take advantage of this communication space to share with you the strategies that we have been implementing in our public policy advocacy, training and leadership development programs.
During the month of January, training activities were carried out regarding political agreements, strategic alliances and affirmative actions to reduce gender inequality gaps, benefiting 104 women who are currently holding a government position or will soon do so.
We consider that the lessons learned are useful tools to reaffirm their leadership, integrate support networks that allow them to influence the development of their region.
Likewise, activities have been carried out to raise awareness on issues of violence against women, so that in the exercise of their functions they are able to replicate these actions and contribute to the reduction of this problem that afflicts our society.
In 6 municipalities of the Sierra Juàrez, the councillors are supporting Youth Rights Promotion Teams that have been formed to promote the exercise of the rights of girls, boys and young people.
In this way, women who hold municipal posts and form part of the project become defenders of rights in their communities, which is why the Observatory for the Political Rights of Women in the Sierra Juarez is providing them with comprehensive education on issues ranging from economic solidarity to emotional support.
Without a doubt, the generation of knowledge and skills are the best tools for building gender equality and a more just society, which would not be possible without their generosity.
We'd love to hear from you!
All the best,
Espiral por la Vida, A.C.