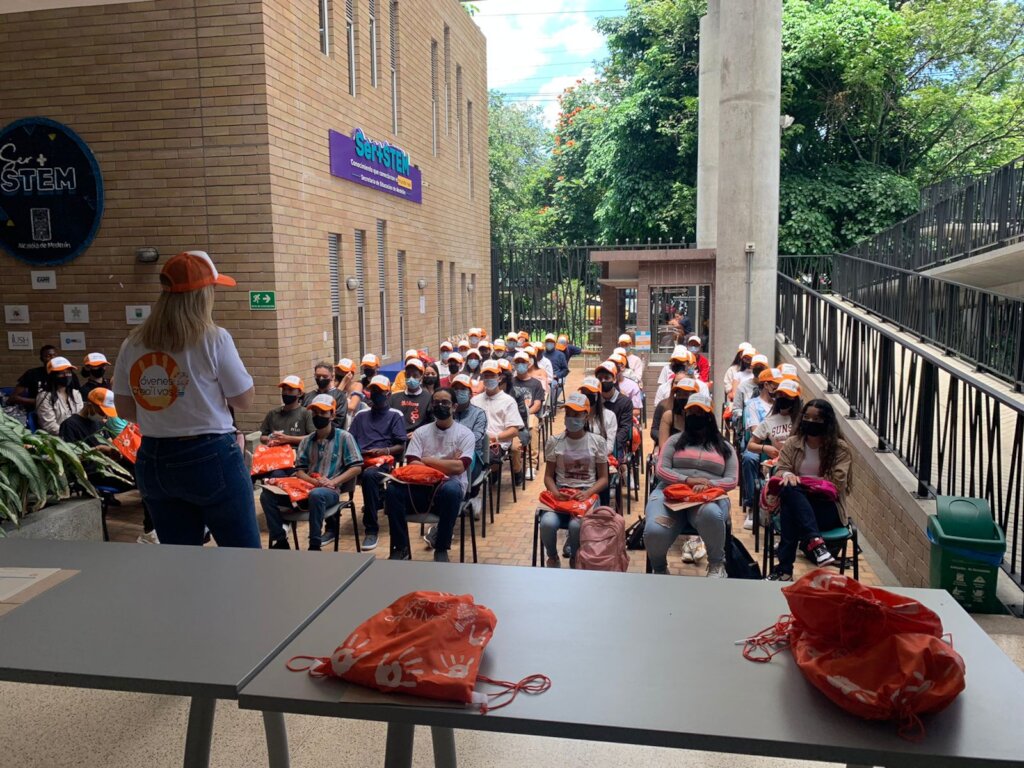 ENGLISH VERSION:
The year 2022 is advancing rapidly, and at Fundación ROFÉ we have worked hard to continue achieving the goals we have set for ourselves with Jóvenes CreaTIvos program, which for this year we aspired to benefit 300 youngsters in 5 cities in Colombia (Barranquilla, Medellín, Envigado, Bogotá and Cali), thus expanding not only the number of youngsters participating in the program, which is more than the triple compared with 2021, but also reaching 3 new cities.
We are pleased to report that as a result of the arduous work that we began in 2021, this year important entities have joined the program, such as Lean Solutions, Banco de Bogotá, Cámara de comercio de Aburrá sur, Corpoases and Bolívar Davivienda Foundation, who have placed their trust in the work we have been carrying out for more than three years and, like us, are committed with the youngsters and education as the transformation engine of our environment.
Since February, we began the selection process for the different beneficiaries of the program for 2022. The call was made in the five cities mentioned above, reaching almost 3,000 applicants to be beneficiaries of the program and, after an in-depth, fairand well-established selection process, that measures different variables and aspects, 300 beneficiaries were chosen, that is a ratio of practically 10 to 1.
This selection process consisted of the following phases:
Phase 1: Call stage, in which youngsters interested in being part of the program register themselves, in order to begin the selection process and aspire to one of the scholarships awarded. We received 2.990 registers in total, distributed as follows:

Barranquilla: 590
Medellín: 384
Envigado: 701
Bogotá: 939
Cali: 376

Phase 2: Those enrolled youngsters of the Phase 1 who met the sociodemographic profile established in the program regulations, went on to Phase 2, in which we evaluated their logical aptitude through a psychotechnical test. 821 applicants were called to this phase:

Barranquilla: 171
Medellín: 175
Envigado: 254
Bogotá: 110
Cali: 111

Phase 3: The youngsters called to Phase 3 were interviewed by a panel of specialized juries conformed by members of the ROFÉ foundation and the different allies, which allowed us to learn about factors such as the determination, conviction, and resilience of the applicants. Here they also had to present a technical knowledge test, which is not exclusive to the program for youngsters, but is used to be able to classify them in the groups of each city. 494 youngsters were called to Phase 3:

Barranquilla: 112
Medellín: 108
Envigado: 154
Bogotá: 54
Cali: 66

Selected: Taking into account the information on academic performance, the results of the psychotechnical test, the interview and the knowledge test, the beneficiaries were chosen to be part of Jóvenes creaTIvos 2022 in each city. The total number of selected youngsters were 300:

Barranquilla: 60
Medellín: 60
Envigado: 110
Bogotá: 34
Cali: 36
It has been an intense, but at the same time very satisfying work, that we have done so far this year 2022 to start with this fourth cohort of Jóvenes creaTIvos program, which motivates and encourages us to continue working for our youngters. We are sure that thanks to the work we are doing at Fundación ROFÉ and the support of all of you, we will successfully achieve this goal.
Thanks to your support we continue transforming lives. Thank you for being transformative energy. Thank you for being ROFÉ!
SPANISH VERSION:
El año 2022 viene avanzado rápidamente, y en la Fundación ROFÉ hemos trabajado intensamente para continuar alcanzando las metas que nos hemos propuesto con el programa Jóvenes creaTIvos, que para este año aspirábamos a beneficiar 300 jóvenes en 5 ciudades de Colombia (Barranquilla, Medellín, Envigado, Bogotá y Cali), ampliando de esta manera no solamente la cantidad de jóvenes participando en el programa, la cual es más del triple comparado con el año 2021, sino llegando a 3 ciudades nuevas.
Nos complace informar que como resultado de la ardua gestión que iniciamos desde 2021, este año se han sumado importantes entidades al programa, tales como Lean Solutions, Banco de Bogotá, la Cámara de Comercio de Aburrá Sur, Corpoases y la Fundación Bolívar Davivienda, quienes han depositado su confianza en el trabajo que hemos venido realizando durante más de tres años y, que al igual que nosotros, le apuestan a los jóvenes y a la educación como motor de transformación de nuestro entorno.
Desde el mes de febrero comenzamos el proceso de selección de los diferentes beneficiarios del programa para este año 2022. Se hizo la convocatoria en las cinco ciudades anteriormente mencionadas, alcanzando casi 3.000 aplicantes para ser beneficiarios del programa para que, luego de un proceso de selección profundo, justo y bien establecido que mide diferentes variables y aspectos, se escogieran 300 beneficiarios, es decir una relación prácticamente de 10 a 1.
Este proceso de selección estuvo compuesto por las siguientes fases:
Fase 1: Etapa de convocatoria en la cual los jóvenes interesados en ser parte del programa se inscriben, para de esta manera comenzar el proceso de selección y aspirar a una de las becas otorgadas. En total recibimos 2.990 inscripciones, distribuidas de la siguiente forma:

Barranquilla: 590
Medellín: 384
Envigado: 701
Bogotá: 939
Cali: 376

Fase 2: Los jóvenes que se inscribieron en la Fase 1, y que cumplían con el perfil sociodemográfico establecido en las normas del programa, pasaron a la Fase 2, en la que evaluamos su aptitud lógica a través de una prueba psicotécnica. A esta fase fueron convocados 821 aspirantes:

Barranquilla: 171
Medellín: 175
Envigado: 254
Bogotá: 110
Cali: 111

Fase 3: Los jóvenes llamados a Fase 3 fueron entrevistados por un panel de jurados especializado conformado por miembros de la fundación y de los diferentes aliados, lo que nos permitió conocer de cerca factores como la determinación, convicción, y resiliencia de los aplicantes. Aquí también tuvieron que presentar una prueba de conocimiento técnico, la cual no es excluyente del programa para los jóvenes, sino que se utiliza para poder hacer su clasificación en los grupos de cada ciudad. A la fase 3 llegaron 494 jóvenes, distribuidos de la siguiente forma:

Barranquilla: 112
Medellín: 108
Envigado: 154
Bogotá: 54
Cali: 66

Seleccionados: Teniendo en cuenta la información del desempeño académico, los resultados de la prueba de inteligencia, de la entrevista y de la prueba de conocimiento, se escogieron los beneficiarios que fueron convocados a ser parte de Jóvenes creaTIvos 2022 en cada ciudad. El número total de seleccionados fue de 300:

Barranquilla: 60
Medellín: 60
Envigado: 110
Bogotá: 34
Cali: 36
Ha sido un trabajo bastante intenso, pero a la vez muy satisfactorio, el que hemos realizado en lo que va corrido de este año 2022 para comenzar con esta cuarta cohorte del programa Jóvenes creaTIvos, lo cual nos motiva y nos incentiva para seguir trabajando por nuestra juventud. Estamos seguros que gracias al trabajo que estamos haciendo desde la Fundación ROFÉ y al apoyo de todos ustedes lograremos en forma exitosa este objetivo.
Gracias a su apoyo seguimos transformando vidas. Gracias por ser energía transformadora. ¡Gracias por ser ROFÉ!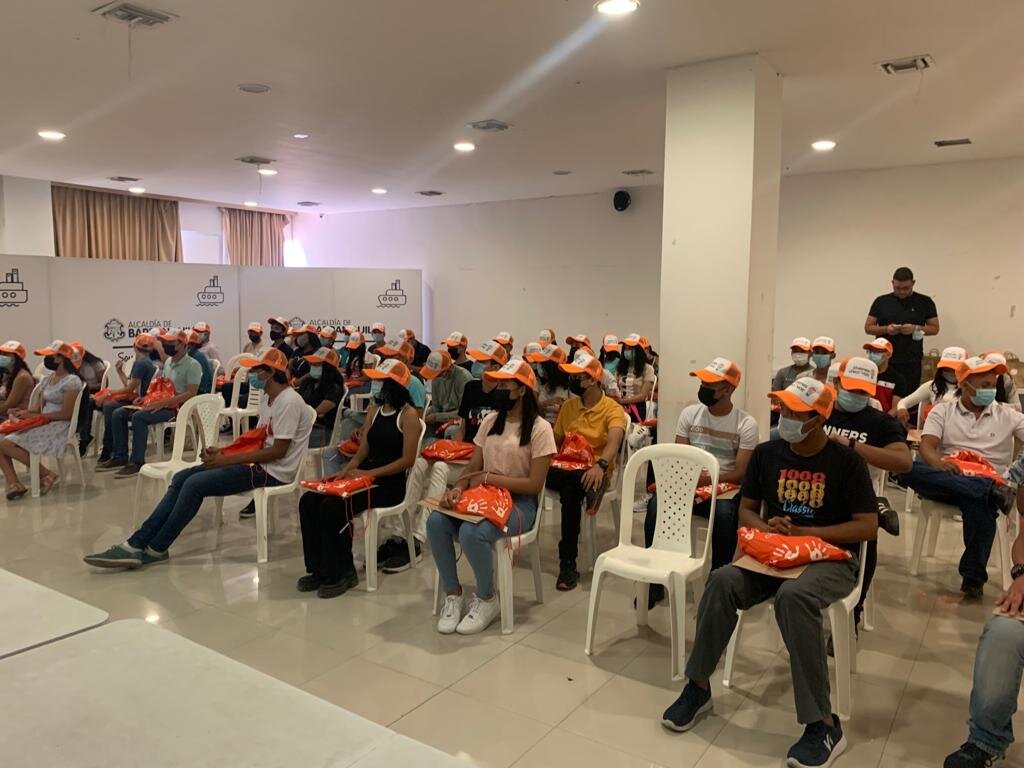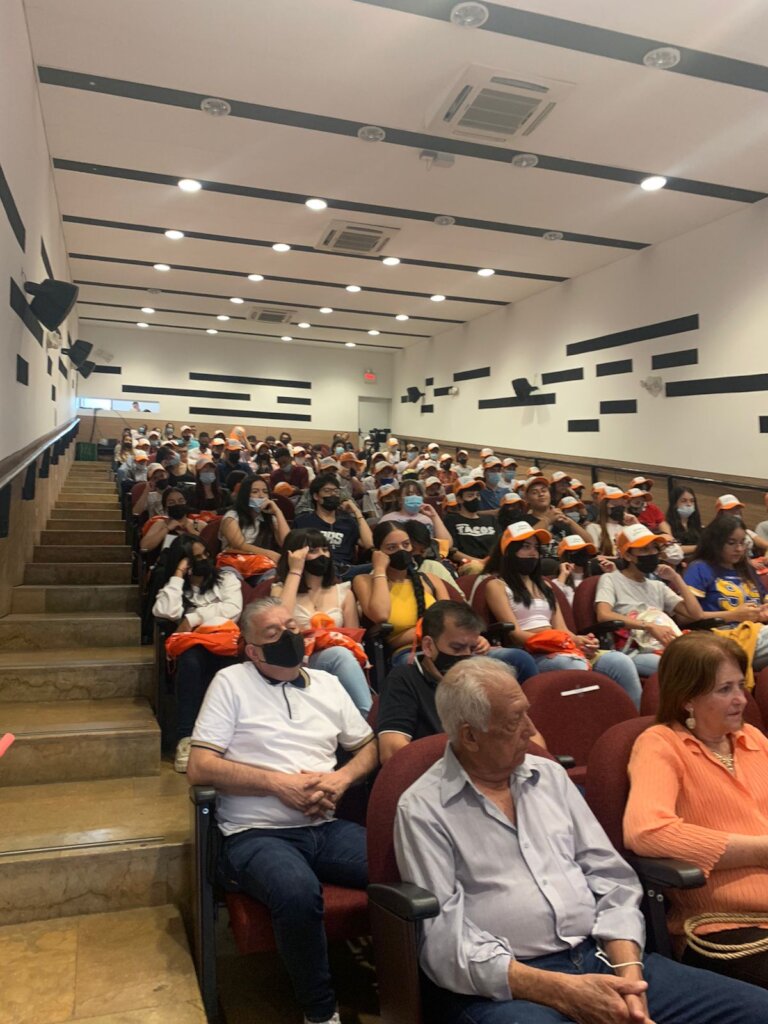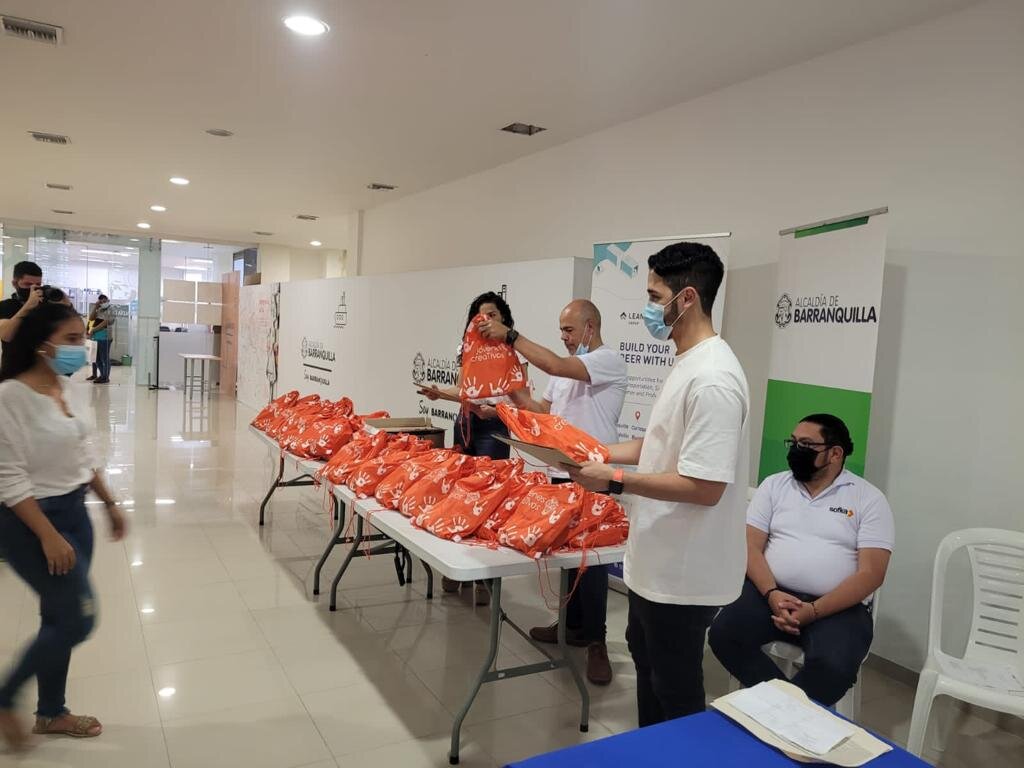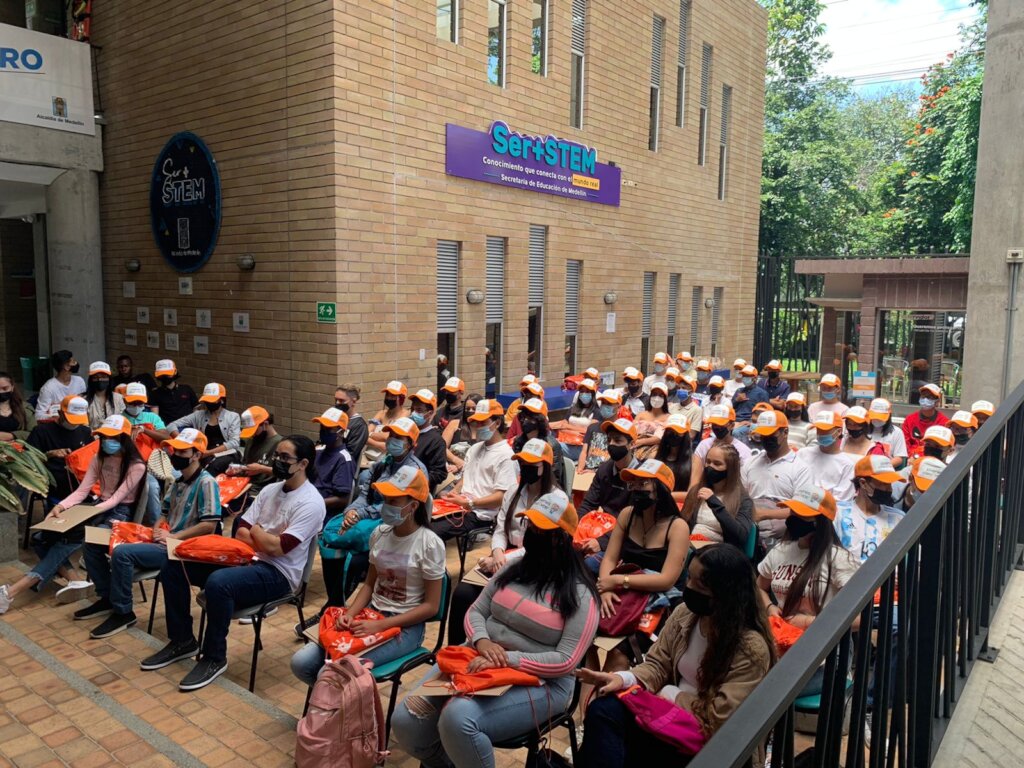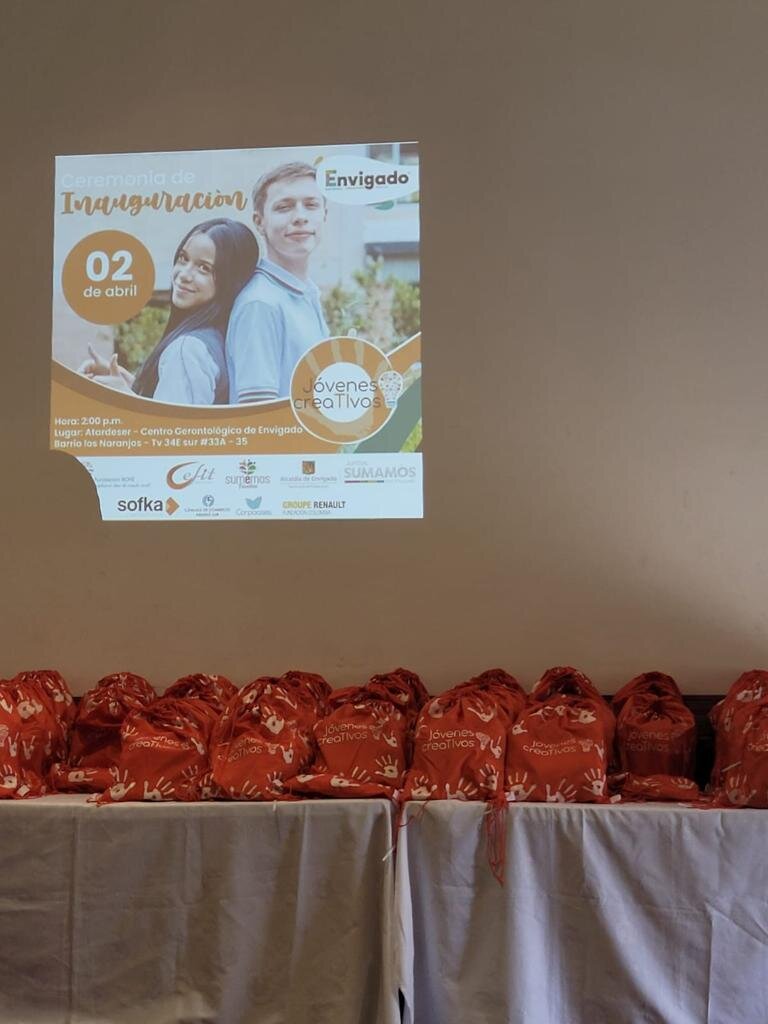 Links:
Attachments: