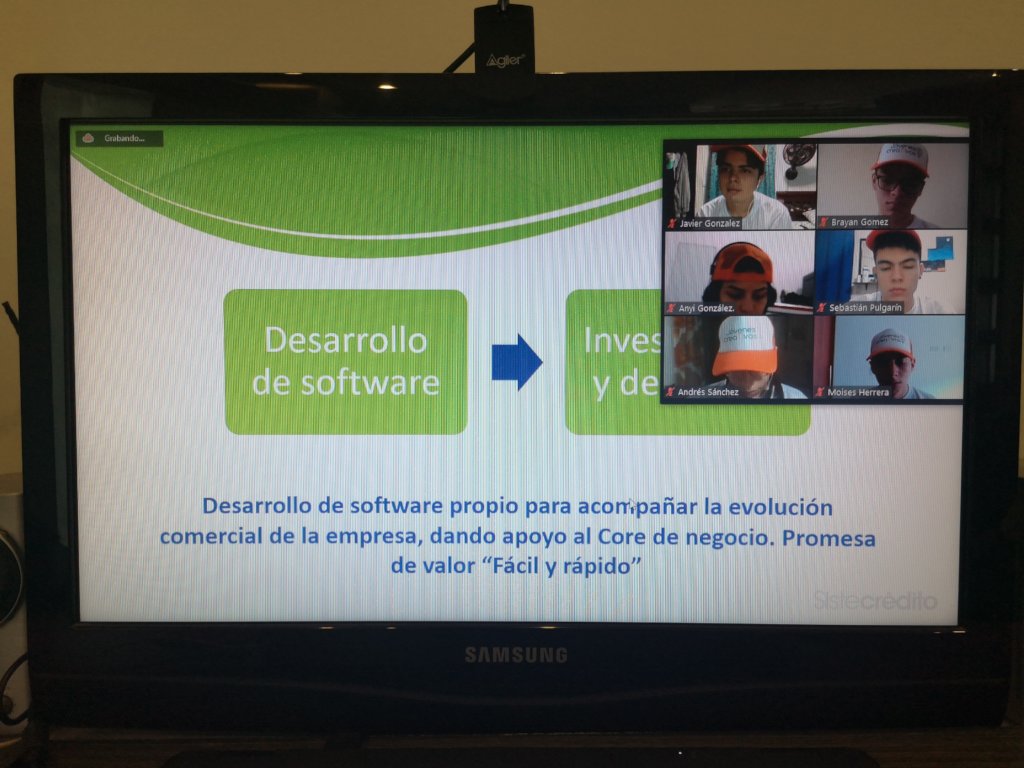 ENGLISH VERSION
The year 2020 is a year that will go down in the individual and collective history of each one of us. The year that gave us a course in adaptive leadership, and that showed us that there is nothing written, but there is also nothing that together we cannot confront.
We want to thank all of you, all those who have supported us and shared the love to make this 2020 a year of learning that has deeply enriched us. Your support has been crucial in this.
We took on the challenge of continuing to contribute to the quality education of our youngsters and reaffirm that we have been able to adapt, virtualizing 100% the Jóvenes creaTIvos program to continue betting on our youth, and to break the cycle of poverty, continuing to create opportunities that forge a dignified future for them.
Benefits of virtualization:
We´ve gained more spaces for knowledge socialization: we have maintained the interactive sessions on Saturdays to reinforce the asynchronous learning, and we created sessions to resolve doubts and concerns. Also, in two areas where our student groups are located (Medellín and Envigado) we assigned equipment and computer rooms to facilitate tools such as computers and internet connection, guaranteeing connectivity and continuity in the program.
Constant and rigorous accompaniment: We created direct communication channels for technical knowledge support; We grew our team, with academic advisors, and we intensified the accompaniment with the assigned monitors to carry out personalized monitoring of each of the processes.
Financial aids and emotional support: We conducted a detailed survey to find out the context and situation that our beneficiaries due to the pandemic and social isolation, categorize and select people who needed economic aids. With this, we were able to deliver food vouchers for basic needs and pay for public services and connectivity.
In addition, we thought of an extra space focused on the well-being of all beneficiaries, to counteract the collateral effects of quarantine through talks such as "Managing emotions in quarantine times", "Effective time management " and "Well-being and self-care". Today we keep the space called "Desconecta2" for entertainment and socialization. A space to talk and interact.
Our virtual pedagogical outings: Continuing our curriculum, since May we decided to keep the pedagogical outings in virtual format. Last August 15 was held the pedagogical visit to Sistecrédito, our partner company that believes in technology and the talent of our youngsters to achieve their business goals.
Academic training
In July we started the third and last module of our program: Software development training.
Sessions held:
July 4, 11, 18 and 25: Fundamentals of Programming
August 1-8 : Basic Fundamentals of Scrum.
August 22: GIT version control system.
In order to further specialize our students, the last training phase began in August, in which two groups specialize in Web Development ´ Frontend ´ and the other two remaining groups in Mobile Development. Here are the topics covered:
Front End Development League
HTML
CSS3
JavaScript (Pending)
Mobile Development League
Flutter basics
Dart Basics
Building Applications in Flutter
Today we are 7 weeks away from the finish line. Our efforts now focus on maintaining quality levels and to look to 2021 with hope. Our goal is to grow and expand the program to benefit 200 youngsters in different geographies of Colombia. We know that there aren´t impossible dreams when we are together to dream big. ¡We continue to count on your support!
SPANISH VERSION
El año 2020 es un año que pasará a la historia individual y colectiva de cada uno de nosotros. El año que nos dio un curso exhaustivo en liderazgo adaptativo, y que nos mostró que no hay nada escrito, pero tampoco hay nada que juntos no podamos enfrentar.
Queremos dar un agradecimiento a todos ustedes, a todos los que nos han apoyado y que han hecho de este 2020 un aprendizaje que nos ha enriquecido profundamente. Su apoyo ha sido fundamental para esto.
Asumimos el reto de seguir aportando a la educación de calidad de nuestros jóvenes y reafirmamos que nos logramos adaptar, virtualizando 100% el programa Jóvenes creaTIvos para seguir apostando por nuestra juventud, por interrumpir el ciclo de pobreza y continura creando oportunidades que forjen un futuro digno para ellos.
Beneficios de la virtualización:
Ganamos más espacios de socialización de conocimiento: mantenemos las sesiones interactivas los sábados durante las cuales afianzamos el conocimiento y el aprendizaje asincrónico. Creamos asesorías personalizadas entre semana para resolver dudas e inquietudes y asignamos en las dos áreas donde se encuentran nuestros grupos de estudiantes (Medellín y Envigado) equipos y salas de cómputo para facilitar herramientas como máquinas e internet garantizando la conectividad y continuidad en el programa.
Acompañamiento constante y riguroso: Creamos canales de comunicación directos y rápidos para soporte técnico y de conocimiento; crecimos nuestro equipo de trabajo sumando más asesores académicos e intensificamos el acompañamiento con las monitoras asignadas para hacer seguimiento personalizado de cada uno de los procesos.
Ayudas económicas y de apoyo emocional: Realizamos una detallada encuesta para saber el contexto y situación que enfrentan nuestros jóvenes debido a la pandemia y el aislamiento social, categorizamos y seleccionamos a las personas que necesitaban auxilios económicos. Con esto pudimos entregar bonos de alimento para necesidades básicas y auxilios para pago de servicios públicos y conectividad.
Adicionalmente, pensamos en un espacio extra enfocado al bienestar de todos los beneficiarios, para contrarrestar los efectos colaterales de la cuarentena a través de charlas cómo "Manejo de las emociones en época de cuarentena", "Manejo efectivo del tiempo" y "Bienestar y autocuidado", y el cual hoy en día mantenemos en un espacio llamado "Desconecta2" para entretenimiento y socialización. Un espacio para conversar, e interactuar con los jóvenes del programa.
Nuestras salidas pedagógicas virtuales: Dando continuidad a nuestro currículum, desde Mayo decidimos mantener las salidas pedagógicas en formato virtual. El pasado 15 de agosto se llevó a cabo la salida pedagógica a Sistecrédito, empresa aliada de la fundación, que cree en la tecnología como eje fundamental y en talento de jóvenes como nuestros estudiantes para lograr sus objetivos como empresa.
Formación académica, asistencia y conectividad
En Julio dimos inicio al tercer y último módulo de nuestro programa: Formación en desarrollo de software.
Sesiones cursadas
4, 11, 18 y 25 de julio: Fundamentos de Programación
1 y 8 de agosto: Fundamentos básicos de Scrum.
22 de agosto: Sistema control de Versiones GIT.
Para especializar más a nuestros estudiantes, a partir de agosto se dio inicio a la última fase de formación, en la cual dos grupos se especializan en Desarrollo Web ´Frontend´ y los otros dos grupos restantes en Desarrollo Móvil. A continuación los temas abordados:
Liga Desarrollo Front End
HTML
CSS3
JavaScript (Pendiente)
Liga Desarrollo Móvil
Fundamentos de Flutter
Fundamentos de Dart
Construcción de Aplicaciones en Flutter
Hoy estamos a 7 semanas de culminar. Nuestros esfuerzos ahora se enfocarán en mantener los niveles de calidad y en mirar hacia el 2021 con esperanza. Nuestra meta es crecer y expandir el programa para beneficiar a 200 jóvenes en distintas geografías de Colombia. Sabemos que no hay sueños imposibles cuando estamos juntos para soñar en grande. ¡contamos con tu apoyo!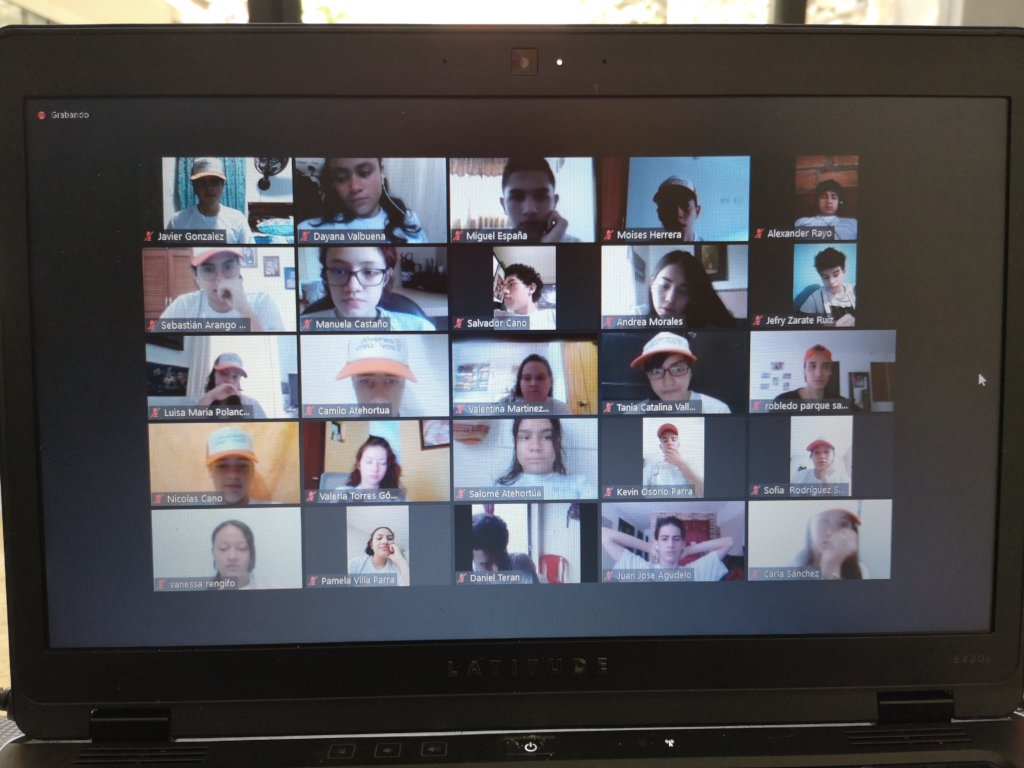 Links: