Project Report

| May 11, 2019
"It doesn't have to be like that tomorrow"
By Dr. Brenda D'mello | OB/GYN, MHCB Project Manager & Technical Advisor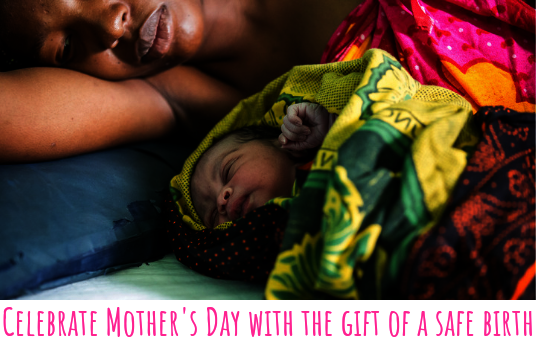 Dear Friends,
Each year in Tanzania, 11,000 women die due to complications in pregnancy and childbirth, and 3,000 more develop obstetric fistula, a debilitating birth injury. We can change this. Our greatest resource in doing so? Front line health workers.
Studies of Tanzania's over-congested, under-resourced health facilities have blamed "personnel motivation" and staff's "low productivity" for many of the failures of the country's health system. In contrast, our collaborative Maternal Health Capacity Building (MHCB) program focuses on encouraging, empowering and enabling front line health workers.
Dr. Timothy is one of our expert emergency obstetric care trainers and clinical coaches. He spends at least three days a quarter at each of our 22 partner facilities, working alongside health worker to address skill gaps through coaching, mentoring and engaging health workers to identify problems and implement solutions.
In the past five years, the generosity of donors like you has enabled MHCB to train more than 5,000 maternal and newborn health workers, empowering them with the skills and confidence they need to save lives and prevent obstetric fistula. The result? A 40% reduction in maternal deaths and a stronger referral system that's better equipped to provide timely emergency obstetric care in order to prevent new cases of fistula.
What's more, health workers trained by MHCB have a heightened sense of ownership. As one manager put it: "If today, there were 10 maternal deaths, I know that it doesn't have to be like that tomorrow. MHCB works hand-in-hand with us to identify problems and implement solutions."
Your continued partnership has helped us save thousands of lives and prevent traumatic injuries like obstetric fistula. As you celebrate Mother's Day, I invite you to also celebrate the healthcare providers in your life and the healthcare providers in Tanzania, who are working tirelessly to create a better, safer tomorrow for mothers and newborns. A gift of $50 provides the resources necessary for four safe deliveries. A gift of $100 trains two maternal health workers to save lives at birth.
Happy Mother's Day, and thank you!
Sincerely,
Dr. Brenda D'mello
OB/GYN, CCBRT MHCB Project Manager and Technical Advisor