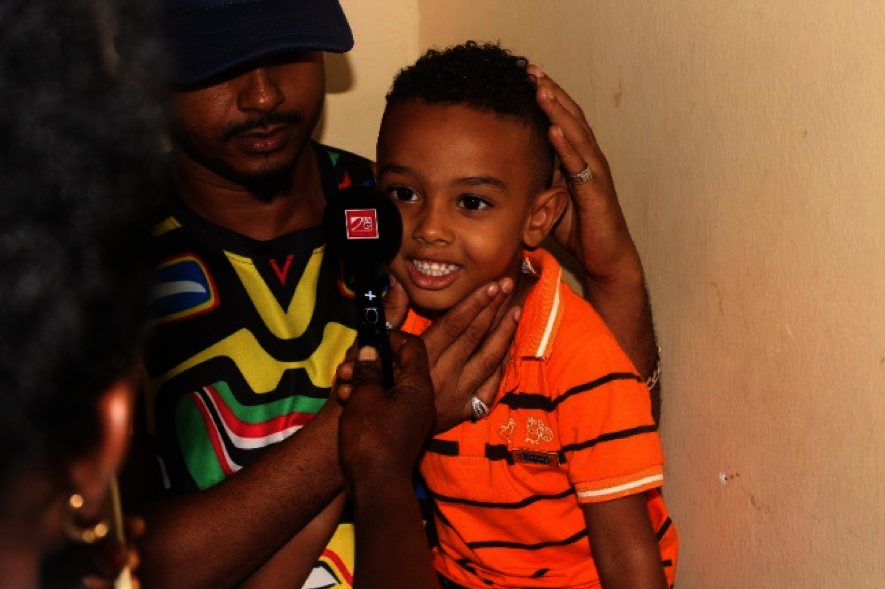 Dear Friend,
We often focus on the impact of maternal health on women, families and communities, and on the critical role mothers play as caregivers for children with disabilities. As the saying goes, though, "it takes a village to raise a child." Today, we're also sharing our gratitude for fathers like Papa Saidy, who prioritize their children's health above all else.
When four-year-old Saidy began to have noticeable problems with his vision, his father became deeply concerned. Luckily, Papa Saidy and his son live in Dar es Salaam, Tanzania, the home base of our local partner, CCBRT. Papa Saidy knew of CCBRT's reputation for high-quality, affordable eye services.
He decided to bring Saidy for a consultation at CCBRT, one of only three hospitals in Tanzania to offer specialized pediatric eye services. Soon, Saidy was fitted with corrective glasses. Papa Saidy could breathe a sigh of relief as Saidy was able to return to his normal activities and his performance in school improved.
For children like Saidy who aren't able to access treatment for treatable disabilities including visual impairment, clubfoot and cleft, the consequences are significant and long-lasting - preventing them from attending school, playing with friends, and later, finding employment.
The actions of dedicated fathers like Papa Saidy are critical to creating happier, healthier futures for children born with disabilities.
Today, we'd like to say thank you to fathers everywhere, and particularly to the fathers who go above and beyond to care for and support their children with disabilities. As always, thank you for your continued support of our work connecting families throughout Tanzania with high-quality healthcare!
All the best,
Abbey Kocan
Executive Director, Kupona Foundation
P.S. Read more about the power of fathers in this blog post from CCBRT about Baba Enoch, who wouldn't take "no" for an answer in seeking care for his son, who was born with clubfoot.
P.P.S. Read more about CCBRT's work with fathers in this blog post from 2017.
Caption: Above, Papa Saidy holds his son as Saidy receives an eye consultation at CCBRT. Below, after his consultation, Saidy is fitted for refractive glasses to treat his low vision.