Project Report

| Dec 14, 2018
For children like Issa, your support changes lives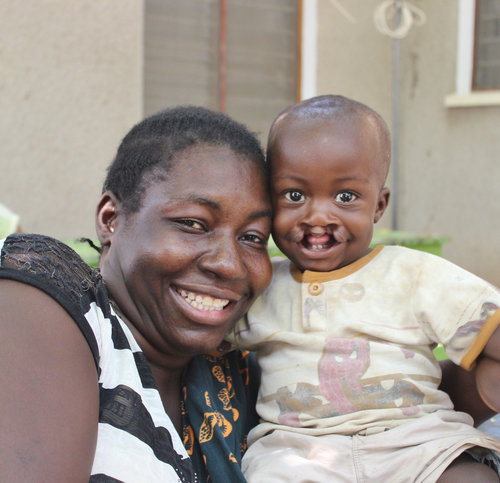 Dear Friends,
I'm excited to write to you today: your support, and the support of other like minded donors, over the past few weeks has raised over $22,000 to make life changing care available to the people we serve. Together with our partner CCBRT we want to say 'asante sana': thank you so much!
With just two weeks left in 2018, we're reaching out to give you an update on what your generosity means.
For patients like Issa, your support means a future free from malnutrition and discrimination. When Issa was born with cleft lip, neighbors told his parents that his cleft was a result of witchcraft. His parents had never seen or heard of cleft lip before Issa was born, and they didn't know where to turn for help.
Globally, 1 out of 700 children is born with a cleft lip and/or palate. Cleft lip/palate is treatable with reconstructive surgery. If not corrected, cleft can cause trouble eating, breathing and speaking. As Issa's family experienced, a child with cleft often faces social stigma and challenges that can result in malnutrition and exclusion from education and other community activities. Luckily, a CCBRT ambassador in the community heard about Issa's condition and referred his family to CCBRT for free cleft lip surgery. When Issa turned one-year-old and was old enough to undergo surgery, the ambassador arranged for CCBRT to send bus money to Issa and his family using CCBRT's M-Pesa mobile money transfer program.
Issa's surgery was safe and successful, and he has since relearned how to breastfeed and eat. Now, his mother looks forward to her son having a bright future. "I would like for him to grow up to be a doctor," she said, smiling. "Thank you all!"
Like Issa, every child deserves a future free from stigma and treatable disability. Your generosity is critical to enabling our team to make this future a reality for thousands of Tanzanian children every year.
If you who have already given during this year-end period, THANK YOU. If you haven't had a chance to make your gift, it's not too late. Every gift we receive through GlobalGiving between now and December 31st will be amplified through GlobalGiving's match funding. Your gift has the power to change lives.
Thank you for your support. We couldn't do this without you, and we are so grateful that you have chosen to be part of our community. Wishing you and yours a Happy Holiday season.
Warm regards,
Abbey