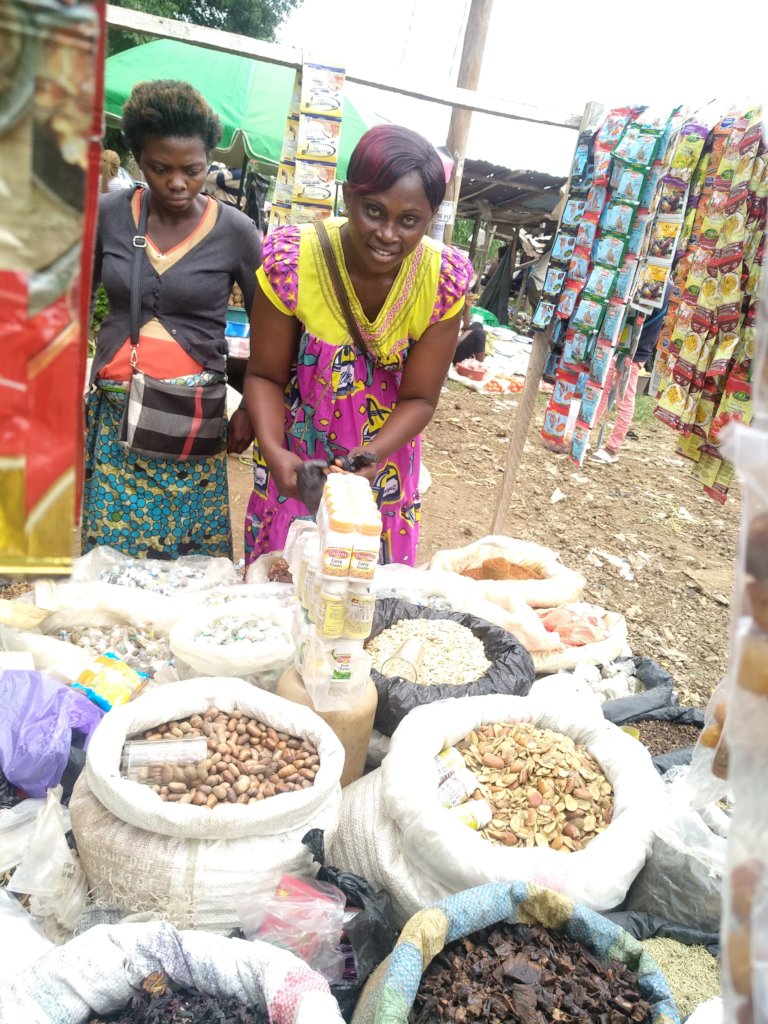 This microproject, titled "Help Empower internally Displaced youths in Fako and Meme had as goal to support 15 youths who have been grossly affected by the current crisis by establishing small businesses for them, as a means to regain their dignity and boost their livelihoods.
After identifying the beneficiaries and drawing their business plans, the past three months has been marked with capacity building and disbursement of seed capital for establishment of projects by the identified population
09 internally displaced youths have so far received support in Fako, after being trained on business management, book keeping and menstrual hygiene. Funds disbursed have been used for the establishment of their businesses
Edith, one of the beneficiaries shares the following testimony
She has been able to add dry spices to her fried corn business as she was supported with the required sum of 100.000FCFA ($170). Formerly, due to the great number of people who rely on her for food and the small nature of her business, she could not do any form of savings as instead she was reducing money from her business capital to feed her family
"With the recent support, I have been able to do my business and register some savings as well.
I am extremely happy that I can now do my dry spices business, something I have admired for so long. This has enabled me forget all what I lost during the crisis. Thank you all for your support and may God continue to richly bless you, Edith testifies
Ayuk Doris also confesses of haven increased her food business as she now buys in bulk which is considerably lower than buying through retail. She has also been able to increase her daily savings from 1000 Frs daily ($1.5) to 1500 Frs Daily ($2.5). "I don't have to rely on a man for my basic needs as I use to do
Thanks so much for your generous donations. It is and will continue to impact the lives of Cameroonian youths and better their communities. Your generosity goes a long way of curbing the crisis.