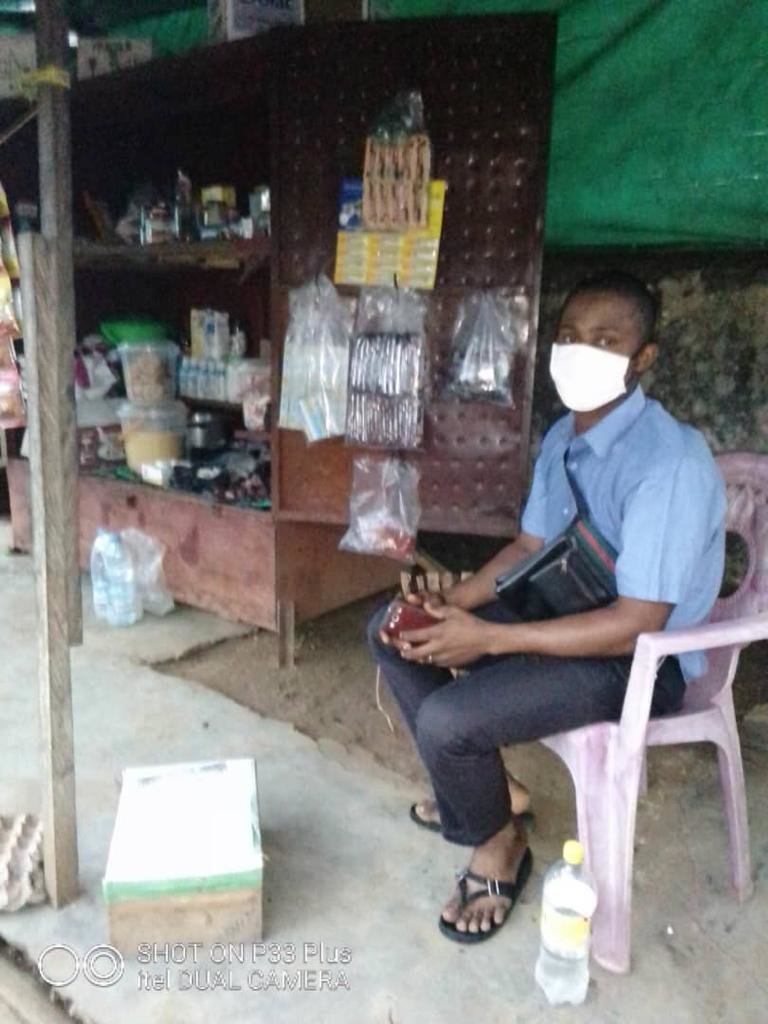 Roland is an Internally Displaced Youth who left from Mundemba, in the heat of the crisis and fled to Kumba in October 2018. "I lost 04 of my family members during the crisis, and things got worst when I also lost my uncle, the breadwinner of the family through crossfire"
Due to high insecurity in Mundenmba, he left for Kumba where he believed things will be relatively better. He inherited his uncles's very old bike, and intended to use as a source of livelihood. This bike instead caused more harm than good, as he turend to spend more money on reparing it. He therefore adopted very negative mechanisms to cope with life, so that he can feed his wife and three kids. "I knew what i did was extremely wrong, but then, I had no choice. My family and I had to survive, says Roland.
He was introduced to Reach Out when she had a project with the World Food Program and he served as a distribution assistant but he lost his job when the project ended. Things got extremely worst for me, I thought of going back to what I use to do. My oldest son dropped out from school and we had to move to a less expensive and uncomfortable house.
REO therefore introduced him to this project, titled "Empowerment of IDP". With our assistance, a business plan was drawn for him and he was given the sum of 100,000FCFA ($178) to start a provision store in Kumba. "This sounded like a breakthrough in my life and again I could have a decent source of income for my family and I. His business is doing great as he can take care of his basic needs (Rents, feeding, shelter). He testifies he could register his son again for a holidays classes
Reach Out is a Demi-God in my life, and I thank you immensely for your great assistance
Many other youths, will forget about their negative coping mechanisms and do something more decent for themselves as a source of income if given the opportunity to
Your donations has changed the life of this Cameroonian who had lost all hope. Thank you all for your continuous support