Project Report

| Nov 14, 2023
Donate the Gift of Education, Empower the Future

Dear Friends,
We remain dedicated to alleviating the local challenges caused by the February 6 earthquake, striving with unwavering commitment. Our mission is to ensure equal access to quality education, and every day, we make progress in providing essential support to our students and teachers. We are steadfast in our pursuit of modern education, even in the face of economic and regional obstacles.
4KIDS SET DELIVERIES
With the 2023-2024 academic year underway, we've distributed 80 BTF4Kids sets to our schools, benefiting approximately 12,000 children and enhancing the quality of their education. These sets include musical instruments, math, sports, art, and science materials, educational toys, books, and stationery.
Furthermore, we've provided 500 BTF School Bag Sets for our children, meeting both the bag requirements of 500 students and supplying them with stationery throughout the academic year.
Now, an incredible opportunity awaits us to touch the lives of even more children—Giving Tuesday.
As Thanksgiving draws near, the advent of Giving Tuesday marks an extraordinary chance to empower the future of our children. We've undertaken a meticulous assessment of the requirements across our 16 schools, ensuring your impact is both targeted and meaningful. Peruse our catalog of schools, choose the one that resonates with your heart, and embark on an inspiring journey by creating your own campaign on our Givelively platform. Together with your friends, you'll have the power to swiftly fulfill the specific needs of the school you adopt. Join us on Giving Tuesday, and let's unite in support of our students' dreams for a brighter, more promising future.
Explore the full scope of our Giving Tuesday campaign on our website using the following links. Dive into our extensive English and Turkish catalogs, where you can immerse yourself in the stories of our dedicated teachers and select the school you'd like to adopt. Learn the launching of your own campaign by perusing our Givelively page, and in doing so, join us in shaping our children's future.
Donate the Gift of Education, Empower the Future...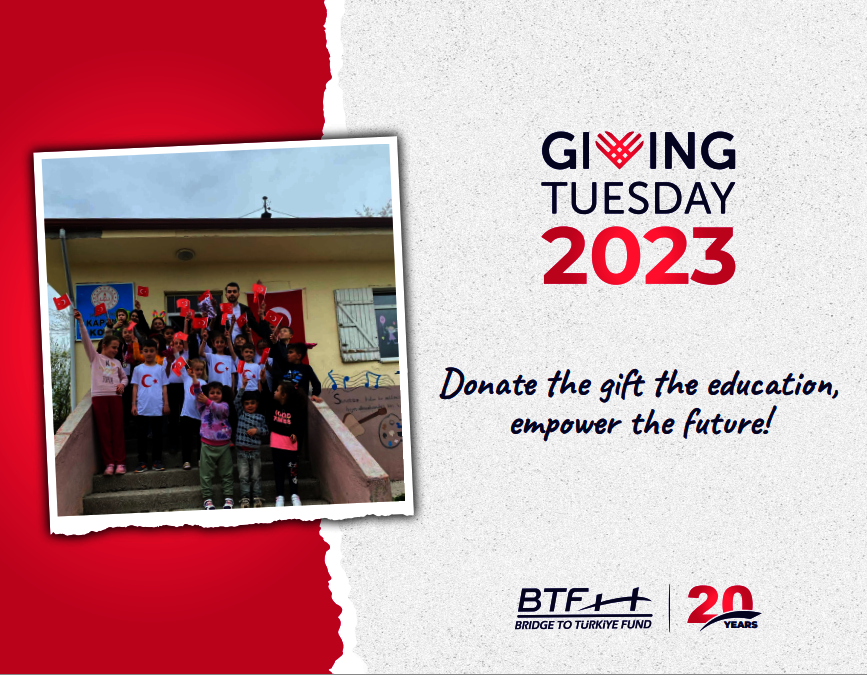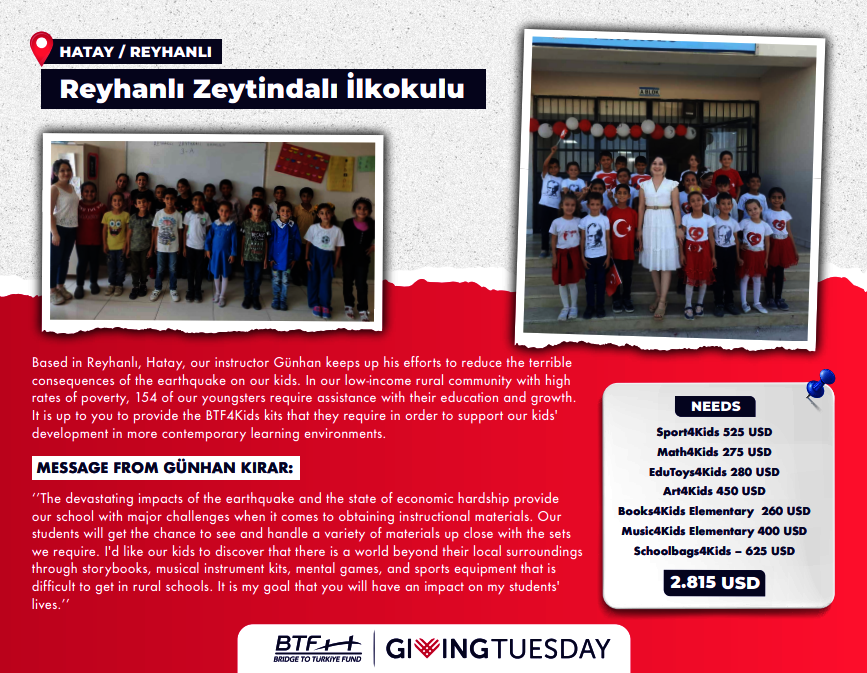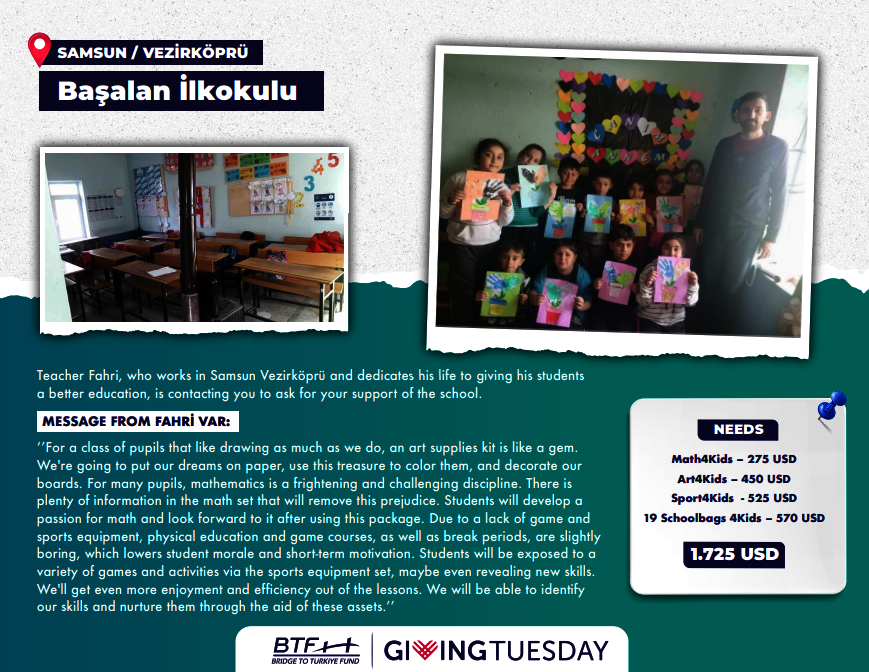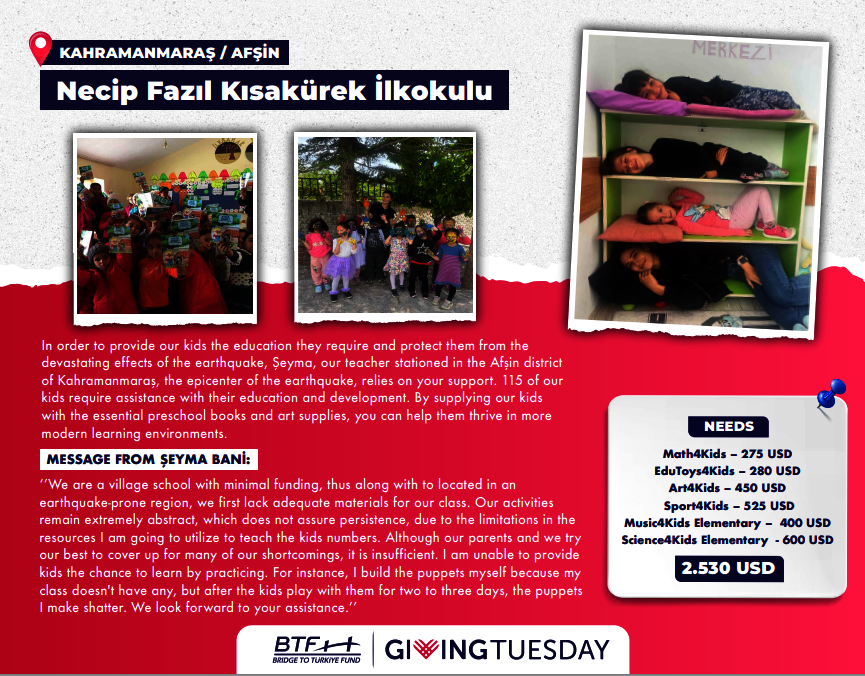 Links: