Project Report

| Sep 20, 2023
Updates On Emergency Fund for Displaced Family
By Dr. Sam, MA Celine, MA Rose, Mr.Wilson, MA Injoh | Leaders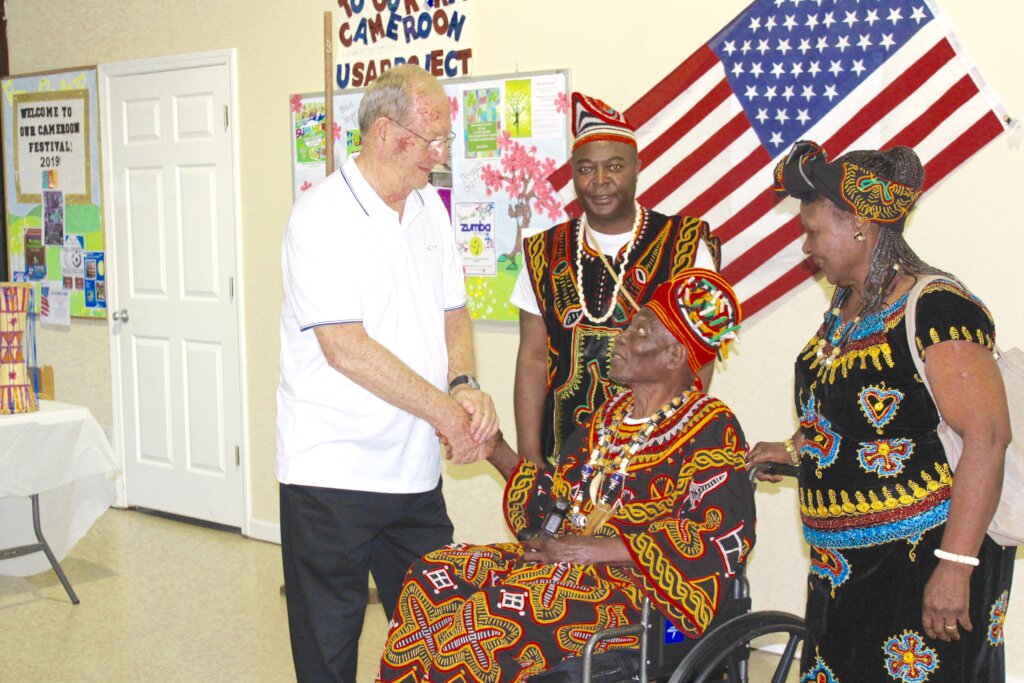 Greetings To Our Supporters and Donors; We are happy and grateful that we are able to share our thoughts and love for your very generous and kind thoughts and positive energy. First let us recognize and acknowledge the continuous support and donations that you have shared with our organization that have gone a long ways for Indigenous Families (IDPs) to have advanced in their walk to become independent and self-sufficient as they struggle to return to their villages and communities. Many families are still hiding in the jungle for fear of being captured or killed. Some have left the area and do not plan to return to these horrible conditions. However there are some who have chosen to return to the soil of their birth. Our organization is standing by and working closely with these families to assist them in their efforts to return to their own village or community. Although the State Department continue to issue safety warnings in the North West Region which is the English speaking region, we are determined to never give up hope for providing services and resources for our IDPs that will help them to overcome the many issues in the past which has led to their common fate. We have continued to share our SMART GOALS and ACTION STEPs with other organization as we strive to develop partnerships, joint ventures as we collaborate with strangers outside of our native area. Working with other groups outside of our native area makes us realize that we are not alone as others have challenges as well. Under the dynamic leadership of our Chairman we are daily taught that we must be the change in the renewing of our minds if we are going to be the change for future generations to come. If change is to happen, it must begin with us, we must continue to move onward, upward and forward despite the many challenges of lack of funds, poverty, lack of education and resources. We must continue to strive to find ways to make things happen in our world. For example we are continuing to look outside of our small world to the larger and bigger world to find resources that will impact what we do, why we do it and how we do it. The vision and mission of our founder and late leader have led us to expand the concept of collaboration, partnership and joint venture concept to help us find the resources that we need in order to bring about our changes.
As a result of our SMART GOALS and ACTION STEPS we have been able to attract to our attention leaders and volunteers who believe that their vision and mission is the same as our late Pa John who believed that if you teach my people how to fish you will be teaching them how to eat for life, especially our Women, Girls and Youth. When our Chairman Ni Giddy stepped down from his leadership role as President of the local Rotary Club in his City, he requested from the club that he be allowed to contact other clubs to join him in his proposal for an International Partnership for a Global Grant that would provide vocational training for 125 Women, Girls and Youth that represented all five zones in Cameroon, Africa, English speaking population between the ages of 17 and 36 who are IDPs and who have not had the benefits of academic or vocational training due to the Civil conflict which closed the school system and robbed them of a chance to enjoy an opportunity to participate in the education system..
A pilot project was implemented for a group of about 20 students in one of the local schools in Yaounde to give the students the opportunity to experience vocational training in a school environment and raise a few dollars to support the Women Empowerment SMART GOALS and ACTION STEPS. The pilot project lasted from August 1, 2023 to August 26, 2023 with a three days musical festival. Not only did this festival attract the attention of the President of the Etoile Rotary Club in Cameroon who has agreed to serve as Host for our application for the International Global Grant but it brought to the attention of the community what our organization was involved in doing to change the lives of women in Cameroon for future generations especially in the NW Region of Cameroon.
In addition to the President of the Etoile Rotary Club in Yaounde, Camoroolkll, we were able to attract the attention of two members of the National Assembly of Cameroon who had a strong interest in our project, - members of Parliament who agreed to work with our organization and help us develop Pa John Ticha's Legacy Vocational Training and Agricultural Project for Women, Girls and Youths ages 17 to 36 from all five zones in META, the English speaking North West Region of Cameroon over the next 3 to 5 years. We are committed to bring about changes in the lives of IDPs who may not have had the opportunity to participate in our society and learn how to develop and grow free of historical biases directed at our Women, Girls and Youth IDPs. We can be the change! We are the change! The change is now!!! We are people of action!

Currently, we are satifsying the basic needs for the proposal. For example we are collecting assessment data to support the need for the proposal. Secondly, we are defining the areas of need to include professional jobs Third, we are identifying support for studenrs to develop new vocational skills. We are working with the local Foundation Committee's Chairperson in Tyrone, GA-USA to figure out the complicated process of applying for an international grant. Now that we have taken on this project, we have a greater need for funding as never before, especially for those students whose families have lossed all or most of their assets and property as a result of the Civil War. No amount is too small because we have to raise matching funds in order to qualify for the International Grant. We believe that if we ask that we will receive in behalf of the population that we have been working with to make a difference.
Links: