Project Report

| Mar 2, 2015
Supporting Sustainable Business Continuity Planning Training In Japanese NGOs: Part 2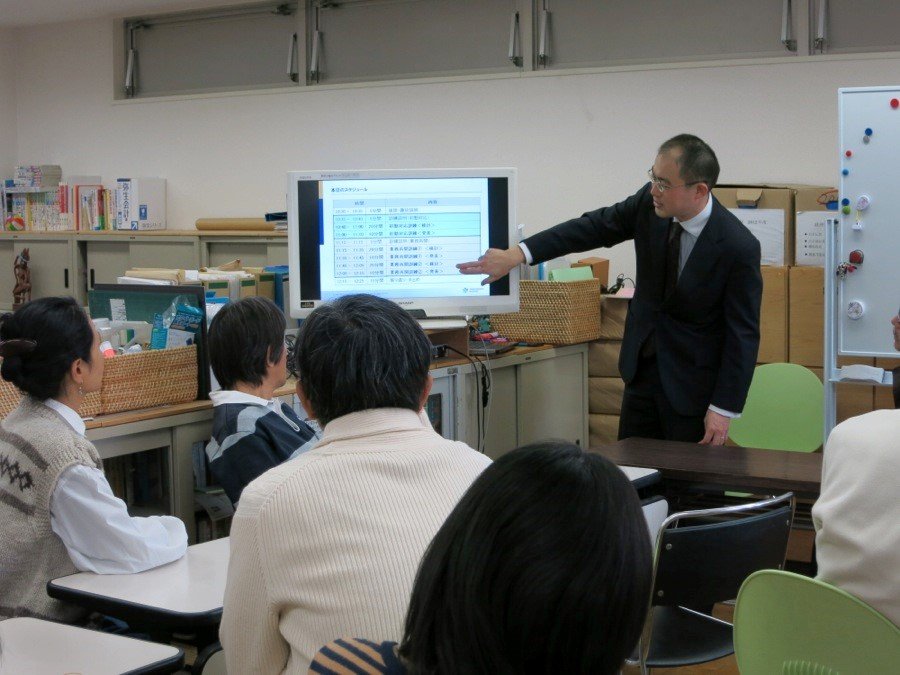 International Medical Corps, in partnership with Tokio Marine & Nichido Risk Consulting Co., Ltd., successfully completed its Business Continuity Planning (BCP) training for a total of 9 Japanese NGOs. Training took place in the form of in-house lectures and tabletop exercises conducted at each NGO's headquarters to build organizational capacity to respond to disasters quickly and efficiently. Feedback from all participating organizations has been overwhelmingly positive.
In this last report, we share the experience of long-running Japanese NGO Japan International Volunteer Center (JVC). Established in 1980, JVCis an international NGO implementing various projects in over 20 countries in areas such as agriculture, water provision, forest preservation/utilization, children's education, peace-building, and emergency relief. They implement activities meeting local needs and situations with an eye toward the future of people and the community. They work in over 20 countries including Cambodia, Laos, Thailand, South Africa, Iraq, Palestine, Afghanistan and Sudan. In Japan they are implementing awareness-raising activities toward a fair and just society through advocacy, development education and networking as well as supporting recovery efforts after the 2011 earthquake.
International Medical Corps provided JVC with a BCP in-house workshop on November 25th, followed by an emergency scenario simulation exercise on December 25th, 2014.
Takatoshi Hasebe, Administrative Director of JVC:
Since JVC has been working in conflict zones for many years, we'd put serious thought into how we at the Tokyo headquarters should respond if one of our staff members overseas were to get caught in a difficult situation. However, we'd never really thought about having a plan in place if we were ever to face an emergency here in Tokyo, affecting the entire organization. That changed after the March 11th, 2011. After the Great East Japan Earthquake, due to concerns about damage from aftershocks we limited the number of staff allowed to work at headquarters and ordered the remaining staff to work from home. We didn't have a BCP or any emergency response plan but we managed to act flexibly and start our relief activities in the Tohoku area fairly quickly. But that experience was a wake-up call, forcing us to admit that we needed to prepare ourselves for similar emergencies in the future, including possibly an earthquake affecting our headquarters. However, until now, we hadn't managed to make any progress towards this end. So it was very timely and fortunate for us that International Medical Corps offered us their customized training in BCP.
On November 25th, International Medical Corps' Country Representative and Tokio Marine's risk management expert came to our office and gave 14 of our staff including our director-general and myself a thorough introduction into BCP including what it means and what we need to do to create our own BCP. As an NGO, the community looks to us for support, and so when disaster strikes we will have additional emergency response work on top of trying to salvage our regular work. We realized that it is really important for us to prioritize our tasks and scope of work; otherwise we will all be overwhelmed. The staff members who took part in the training commented that the lecture gave them a clearer picture of what needs to be done to prepare the office for both the immediate aftermath of a disaster (e.g., confirming the safety of staff, making sure there is enough food and water for everyone, etc.) as well as to make sure the organization can function and continue operations with limited resources.
Exactly one month after the BCP lecture, International Medical Corps and Tokio Marine came back to our office to provide us with a hands-on simulation exercise to help us experience how we would react if a large-scale disaster were to strike Tokyo. 16 staff members participated. The simulation was split into two parts: (1) immediate response; and (2) business continuity.
During the first part, under the leadership of the director-general we were able to fairly quickly come up with key tasks such as checking on the safety of the building, confirming the safety of the staff who were outside the office, and finding a safe route out of the office. However, we all got a little lost in the beginning, all of the staff were trying to keep notes of the news updates that kept coming in every minute. Later on the trainer pointed out how it is important to prioritize what kinds of information we need to collect and who would do the collecting and reporting back to the group. We also needed to go beyond assigning people to key tasks and clarify exactly what each staff member was supposed to do in their new roles. We also realized that, to be able to respond efficiently, much in advance of the disaster we needed to have emergency contact numbers for each staff, adequate emergency supplies including a radio for getting emergency information, and a list of things to be carried out of the office in case of an evacuation.
During the second part of the exercise, we discussed all that needed to be done by the organization within a week of the disaster, issues like emergency staffing needs and workload, wire transfers to the field to continue overseas operations, press releases and homepage updates, etc. We would also need to decide whether or not we would do an emergency response in the immediate community while also coping with our own difficulties, and if so, to what scale and what would be the necessary resources. Here too we realized how forethought would save us precious time during an emergency. Inevitably things will not go exactly according to plan and we will probably face problems we hadn't anticipated, but if we continue to anticipate possible scenarios and have a plan for dealing with them, we will have a much better chance at protecting ourselves and the organization's operations.
There is still so much we need to discuss, but this training has helped us get started with the process. We now know what questions to ask ourselves and what steps we need to take to ensure we have in place an ever-evolving contingency plan. Next March we are planning a follow-up meeting with all the staff members who participated in the training to share feedback and to plan how we will develop our own BCP during the next fiscal year. We are very grateful to International Medical Corps for generously sharing with us this expertise and promise not to let what we have learned go to waste.