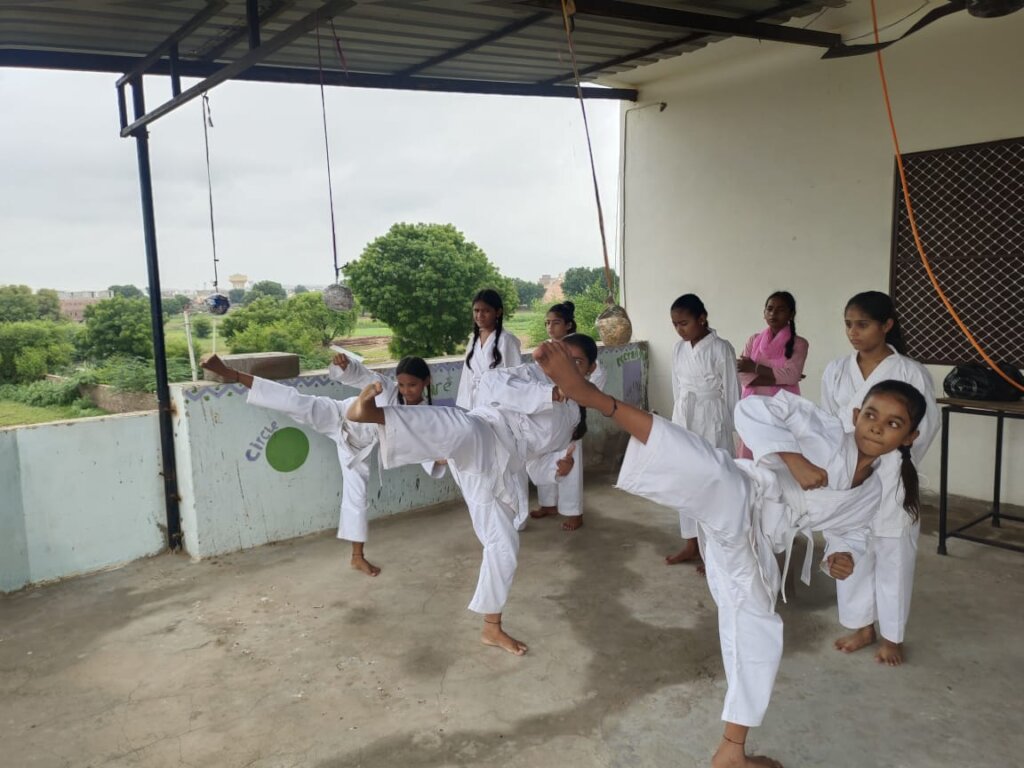 "To know even one life has breathed easier because you have lived. This is to have succeeded."
- Ralph Waldo Emerson
Dear Friends and well-wishers of Sambhali Trust, we hope all of you are fine and safe.
There are people who don't donate because they assume everyone else is, and there are those who take up the torch and run with it. Thank you for being the latter and for your kind and heartwarming donation. We have got a lot of work ahead of us, and your donation has made it much easier to get things done and thrust us forward. We are ecstatic for your support and for your desire to help us succeed in this venture.

Educating the Girls of The Indian Thar Desert
BOARDING HOMES
April:
This month, Laadli boarding home completed its 5th year since its establishment on 2nd of April. The new academic session of 2022 – 23 also started from 1st April. The girls were all very happy to get a new book set and they covered their books and notebooks with the help of their tutors with great zeal. This month was filled with celebration for the girls as in addition to Navratri they all got to celebrate not just one but two birthdays! The students of class 5th also appeared for their first board exams on 27th of April and the exams of class 9th and 11th started from 28th April. New centers were also inaugurated in Jaisalmer. Girls of Abhayasthali got the result of the RSCIT computer course in which the girls scored well also they started participating in Sambhali Dastakar and started earning some money. They were all happy to be able to earn money that they can save and use to buy things for themselves.
May:
The girls of class 5th to 11th had their exams and were all busy with their studies. Their schools were then closed for summer vacation from 12th May to 26th June; students of class 5th and 12th had to stay back till 31st May because of their exams. The girls did a lot of craft work, dancing, coloring, practice of Mehndi (Heena) design, etc. apart from that, the tutor also took extra classes and improved the students' basic learning. Two of the boarding homes (Laadli and Sheerni) were closed from mid- May till the end of June as the children had their summer vacation and therefore, they went to their respective hometowns. As for Abhayasthali, the girls had their college exams going on and were staying in the hostel itself.
June:
3 interns reported at Abhayasthali boarding home on 6th June. A blood donation camp was organized for cancer patients. Pride month was celebrated extravagantly. An event was planned with a play and rally. A gynecologist was also present at the event and lawyers were called in too.
July:
The girls started coming to the boarding homes from 1st July since the summer vacations got over. For the new session, girls were provided with all the necessary stationery that they would require at the school. Few new girls were admitted to both the boarding homes (Laadli and Sheerni). Interns and volunteers started visiting the boarding homes to help the girls in their academics and for the creative activities. One of the girls from Abhayasthali Boarding Home went to attend an NCC camp from 1st to 10th July. 5 girls were shifted from Sheerni to Abhayasthali boarding home as they are in college this year.
April to July:
Empowerment Centers (ECs)
On an average, in all the ECs, the participants were taught Hindi vowels and two, three and four letter words. In addition to this, regular book reading practice was also conducted for all the participants. Practice sessions were taken for vowels and consonants revision. The old maatraas were revised and some new ones were taught. Names of fruits and vegetables were taught to the participants and dictation was taken. The participants of ECs also learnt to introduce themselves, identify items, names of flowers etc, antonyms, one word substitution in Hindi and English, and in Mathematics they did counting and operations. Focus was also laid on the improvement of handwriting. Going further, nouns, pronouns, synonyms, and antonyms were also taught to all the participants in English. In Mathematics, the participants learnt counting up to 200, number names, tables from 1 to 10, and revised roman numerals.
In sewing, participants were taught different kinds of stitching styles. They were also taught how to use a measuring tape and how they can set up a sewing machine. Participants were taught the basics of sewing machines and they also started working on electric sewing machines.
Primary Education Centers (PECs)
From first week of April the PEC were started In these 4 month, the participants of Primary education centers were taught vowels and consonants in both Hindi and English along with names of vegetables, fruits etc. The students also learned counting and operations in Mathematics. They were taught complete Hindi alphabets and also to recognize pictures of objects with the help of the first letter. In English, in addition to alphabets, children were also taught to recite some poems. In Mathematics, children learnt counting up to 50 and numerical operations like addition and subtraction.
Workshops conducted in these 4 months are as follows:
Teamwork, Body Parts and Joints, Career Opportunities, Study Skills, Marital Rape, Friendship, Social Media, Public Speaking, Honesty, No Bad Touch, National Technology Day, International Biodiversity Day, Kids' Moral Stories, Ambedkar's Life Story, Life Story of Sindhu Tai Sapkal, Awareness of Malaria Disease,Learning Styles, Social Skill Communication, and Leadership.
We are very grateful and happy to know that so many people out there are connected to us and our mission. Many blessing from India, take care.
Sambhali Trust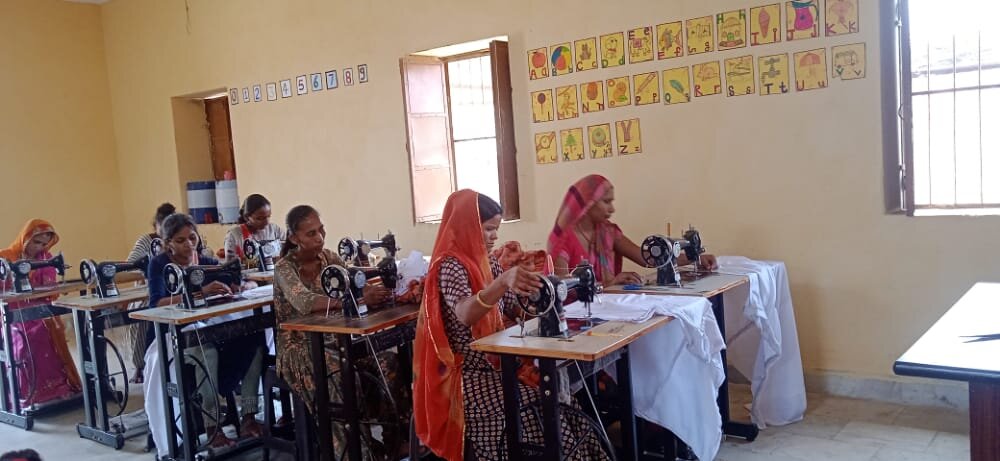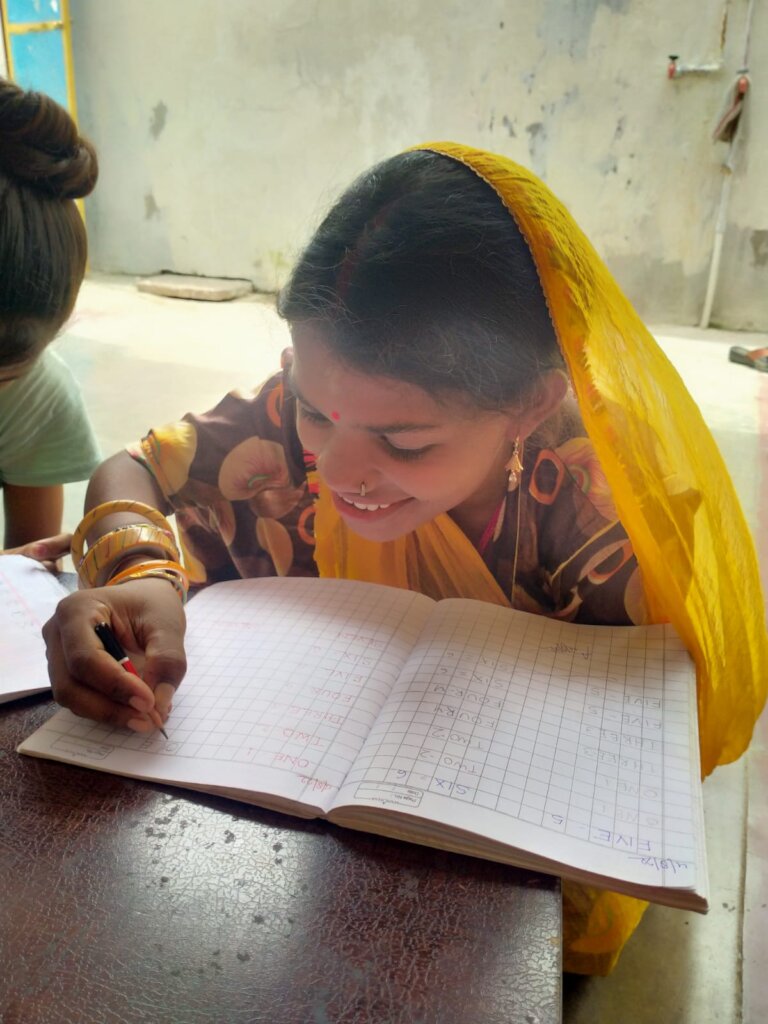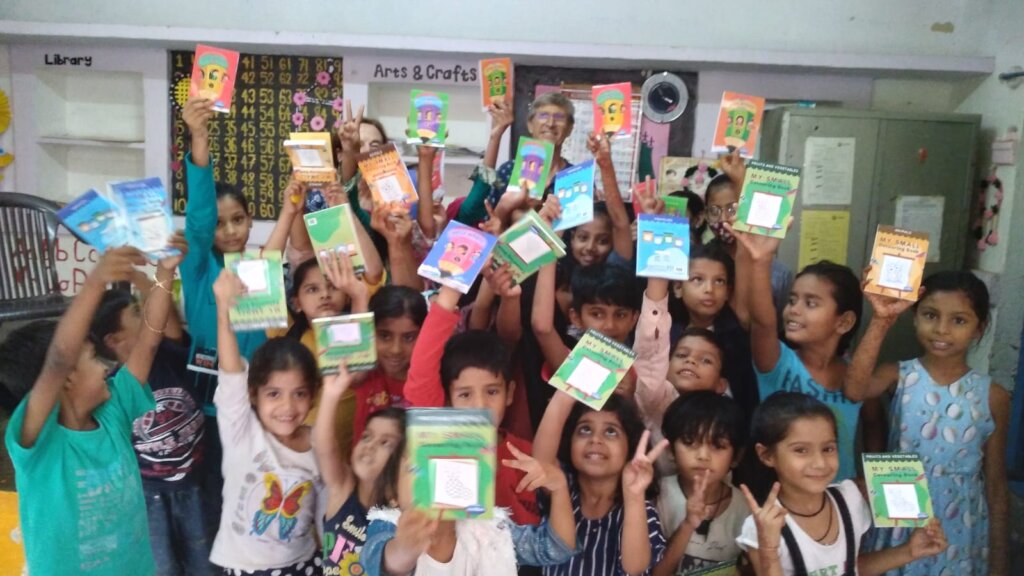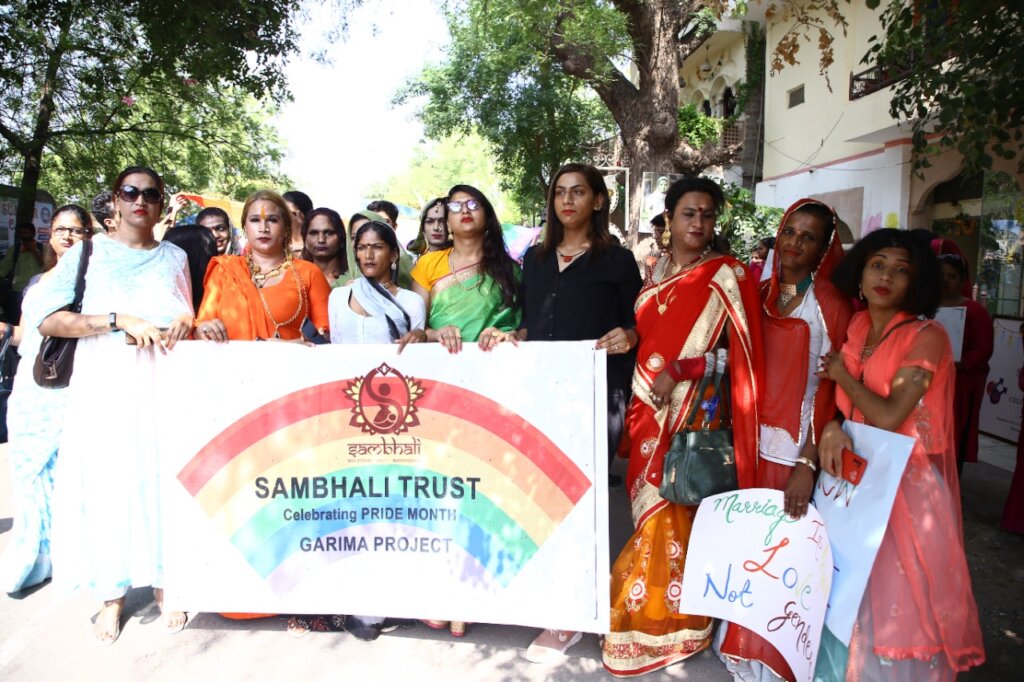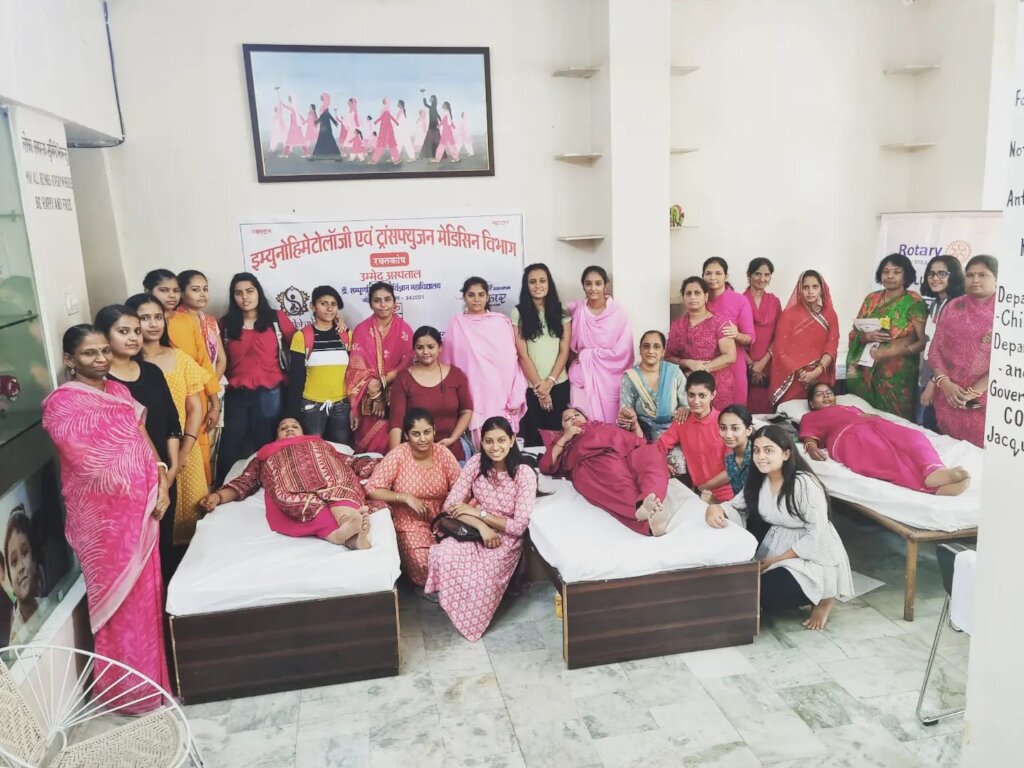 Links: