Project Report

| Sep 14, 2023
An update on your donation to the East Africa Hunger Relief Fund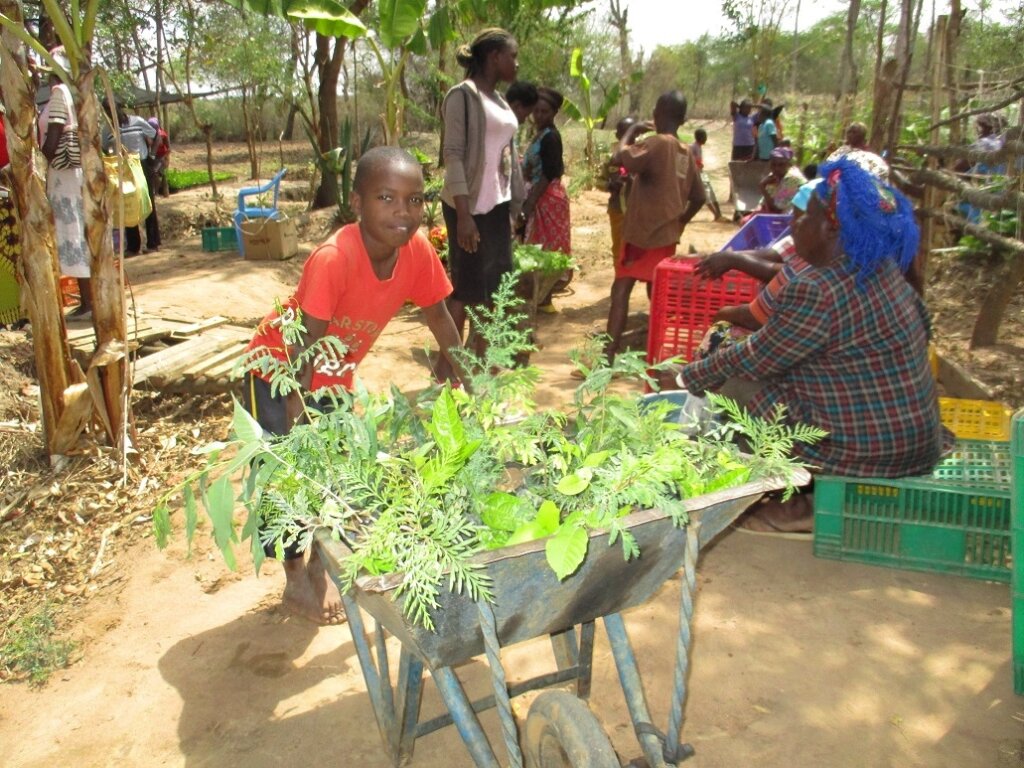 Thank you for your generous donation to the East Africa Hunger Relief Fund. Donations to this GlobalGiving fund continue to make a difference, providing access to safe and clean water, responding to destructive floods, and supporting farmers. Your support is reaching communities across the region as they combat historic drought, flooding, and devastating food insecurity.
Since our last update, donations from the East Africa Hunger Relief Fund supported three grants to high-impact and community-led nonprofit organizations at the forefront of this crisis.
Here is a short description of some of the critical work you've supported:
Nomadic Assistance for Peace and Development (NAPAD) is a regional partner working across Somalia, Kenya, and Ethiopia. Your donation will strengthen NAPAD's work in Ethiopia, where they recently repaired and solarized a critical borehole in Ethiopia's Somali state. GlobalGiving previously supported their work in Somalia, where NAPAD's school feeding program served hundreds of girls who have been displaced.
Adeso is an Africa-based non-governmental organization working in Kenya, Somalia, and South Sudan. Your donation will support Adeso in its ongoing work in Somalia, focused on creating greater water access for communities and building community food security. The funds will allow Adeso to work with an agro-pastoral community whose crops and livelihoods were devastated by flash floods in Bari, Somalia, earlier this year. Adeso will also work with communities on flood prevention and ensure sustainability for their families and livelihoods.
Drylands Natural Resources Centre (DNRC) is a Kenyan partner working with farmers and communities to fight soil degradation, food insecurity, and poverty in Kenya's drylands. Among other areas, DNRC is working with hundreds of farmers in groups and schools in Makueni County. Some of their programs include enabling farmers to invest in reforestation using drought-resistant indigenous tree species, addressing deforestation, and trainings.
We also complemented the work of GlobalGiving's Tigray Famine and Crisis Relief Fund to support a partner working on food insecurity in Ethiopia. As the Tigray Famine and Crisis Relief Fund comes to a close, we will continue to support our partners in Ethiopia through this East Africa Hunger Relief Fund. The needs remain enormous there as conflict spreads and food aid was disrupted earlier this year.
Here is what Abdullahi from NAPAD wanted you to know about the impact of your donation:
"Your contributions have played a crucial role in addressing hunger crises and making a positive impact on the lives of those in need … Your support has made it possible for us to continue our mission of promoting peace and sustainable development in the region."
Your support of the GlobalGiving East Africa Hunger Relief Fund powers community-led responses, and it means that people across several countries get the critical resources they need to help their community remain as safe, healthy, and food secure as possible. Thank you—we cannot say it enough. We're also planning to meet some of our partners that have received grants from this fund in person soon, and we're excited to share their stories when we return!
With gratitude,
Sarah + the GlobalGiving Team