Project Report

| Sep 8, 2020
Rock-Paper-Scissors Art Program Update
Dear Friends of Rock-Paper-Scissor's Children's Fund,
It's good to be sending you an update; I hope that you all are staying safe and well these days.
Our art program in Vietnam has opened again, and the kids are going back to school next week. Like here in the US it's been up and down for students, either schooling remotely, or in person, or not at all if they don't have access to the internet. We have a mix of those students, especially in the village where none of the kids has devices. Schools closed in Vietnam at the end of January and reopened from May-July with in-person learning. We have been holding our art classes since May and between the three programs continue to support over 70 kids. In August, there was another outbreak of Covid19 in the city of Danang. Our art classes in Hue had to be put on hold for another couple of weeks, but we opened again this weekend, with most of the students eagerly appearing on the first day back.
This summer, we started a summer tutoring program for minority girls in the village of Son Tan. The classes included Physics, Chemistry, Math, Vietnamese language, and English. Altogether 27 girls and one boy took part in the six-week program, and 14 of the students had been participating in our art program in the village since they were very young. All of the girls will be leaving home this week. They will be attending a boarding school for 6th through 9th graders. Three of the kids from our art and tutoring program will be going into the 9th grade this year. High school in Vietnam starts in 10th grade, so this is a big year for these three students to pass the entrance exams. The art classes and the mentoring by our art teachers have made them grow into confident, smart, young adults over the last seven years. This is all due to you, our donors; supporting these kids could not be happening without you. It means a great deal to them, and perhaps one day some of you will be able to travel to meet the kids, and do a little painting with them!
I hope you enjoy the photos this month and again, thank you for everything.
Sara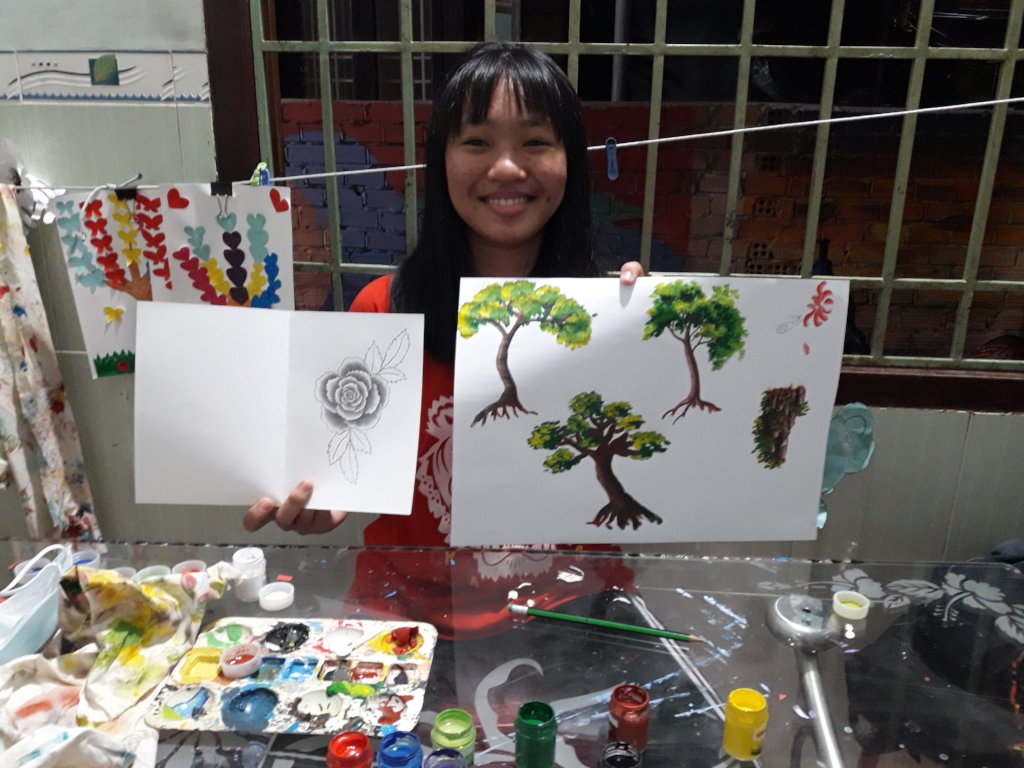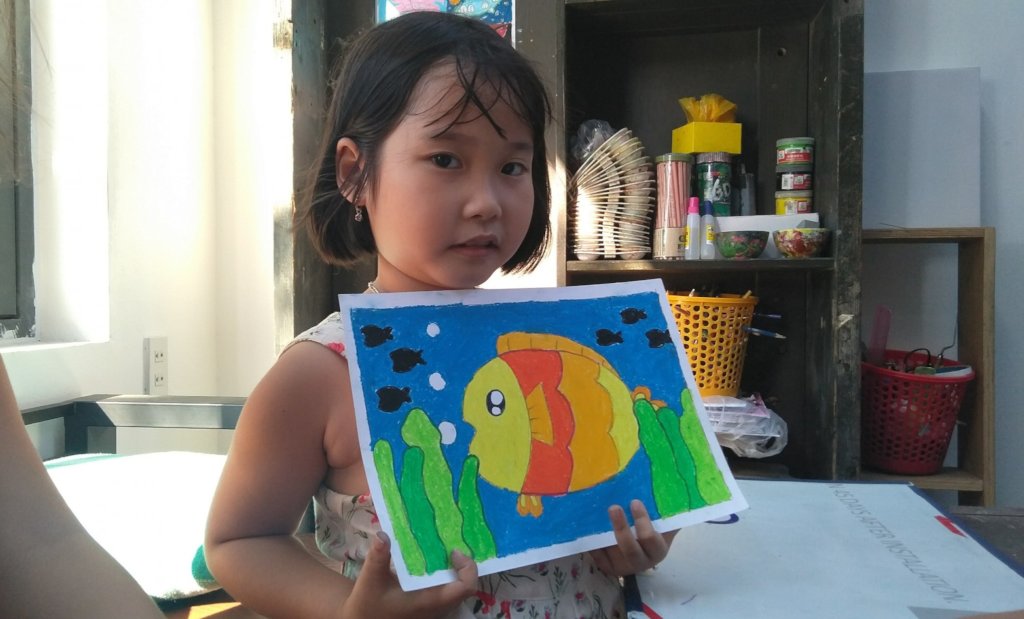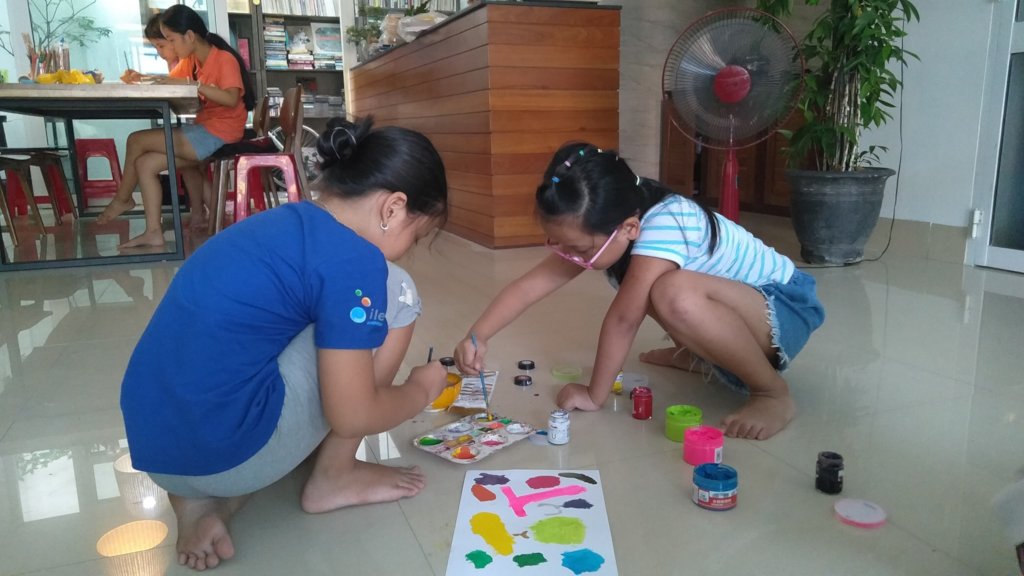 Links: