Project Report

| Aug 31, 2021
Lockdowns, Art Classes, and Dreams of an Artist
Hello Everyone,
Tomorrow is September 1st, and as I'm sure for all of you, like me, I'm feeling that the summer flew by. We were all very sad that for the second year in a row we were not able to bring our summer volunteers to work with our students in Vietnam, Covid-19 is keeping us apart. Unfortunately, we thought that by January 2022 we would be able to make a quick trip over to Vietnam, but Vietnam is now in a terrible state with all of the recent cases of Covid-19 there. We have been very scared for all of our families, children, and staff as things continue to worsen, and now most of our families are completely out of work receiving no income. Thanks to a donor, we will be able to provide 1-2 months of food supplies for the 150 families of Son Tan village where we work. Currently, there are no food sellers going to the remote village, and because the village is made up of ethnic minorities, they are often left behind by the government. We are doing our best to support our students there in whatever way that we can, unfortunately all of the kids are out of school. On top of all this, Vietnam now has the lowest vaccination rate of all Southeast Asian countries, with just 1.5% of the 98 million people living in the country vaccinated.
Our art program in Khanh Hoa closed for a month at the beginning of August, but our program in Hue City re-opened. Lockdowns in Vietnam seem to be happening where there are Covid outbreaks, so at the moment Hue has been open again, while most of the rest of the country is closed. For some non-covid good news I would like to share one story of one of our students in Hue, her name is Thuy and she is 18 years old.
Thuy started in our art program three years ago while she was in high school. She was born and raised in a village near Hue City, Thua Thien Hue province. Thuy has one younger brother and she lives with both of her parents. Thuy says that her parents have helped her to follow her dreams. Her mother, a teacher is a very traditional woman, and Thuy says she was very strict when it comes to educating her children, but also feels grateful to her mother for teaching her about a lot of good things about life. When Thuy joined our class, her mother didn't agree with her wanting to pursue her love for art as her career, but she slowly began to understand it was Thuy's dream to be an artist and began giving her support. The true love of a mother. Thuy says, "I couldn't be who I am today without my mother. I want to thank her for everything." For Mother's Day, Thuy painted this beautiful picture of a mother and child.
Thank you all for making art classes available for students like Thuy. For all of you who have donated to us one time or many times, we are very grateful to you. The art program that you support not only provides a place for kids to come together, have fun, and be creative, but so much more. We support all of our kids with school supplies, and anything else in time of need, it's a great supportive network for them to be a part of, thanks to you all.
Have a good start to the fall, and we wish you all health and safety from the pandemic,
Sara and the Rock-Paper-Scissor's Team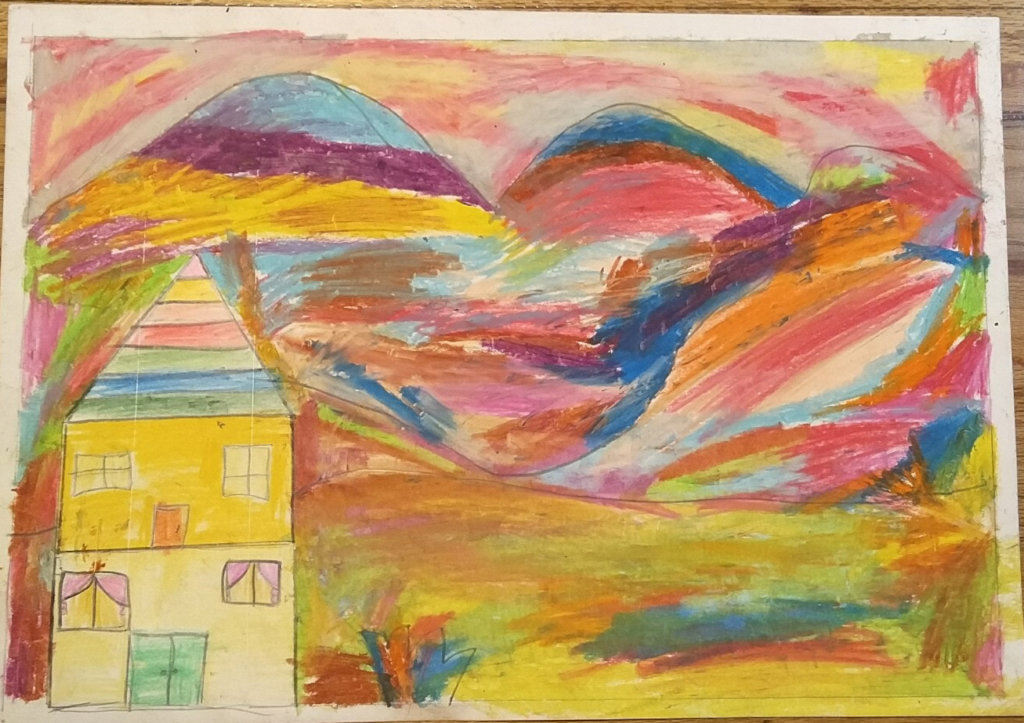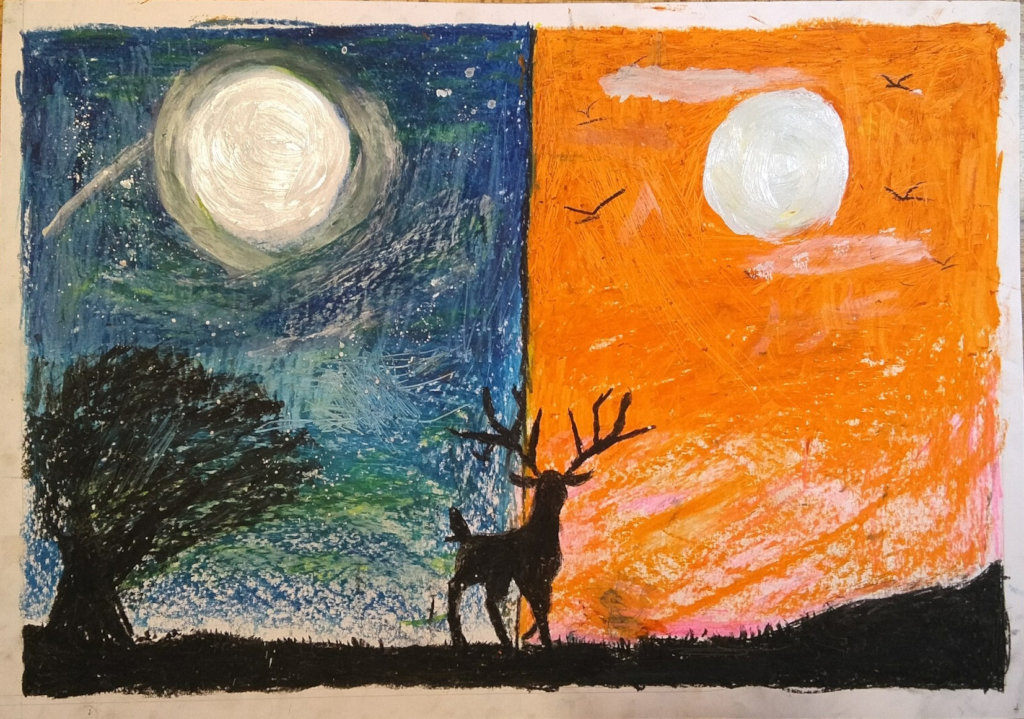 Links: