Hello Friends,
I just returned from a trip to Vietnam, along with a few long-time volunteers! This was the first year since 2019 that we have been able to travel with volunteers to Vietnam because of the pandemic, and it was so great working face-to-face with our Vietnamese staff and teachers instead of on zoom!
I am so excited to share, that despite the pandemic, our programs in Vietnam including our art program have been running so well, thanks to our wonderful teachers and staff, and our kids are thriving! In fact, while I was there, we added another after school art class at a very small school in another ethnic minority village, called Cam Tan. This expands our art program to four villages now, with over 80 students attending year-round. The new class will support 20-25 girls, who will attend class every Friday afternoon throughout the year. See the photos of their beautiful artwork so far!
Over the last couple of years, and through the success of our Bike for Girls Program, and now after-school tutoring for girls, we have decided to focus our art education also on girls. Our goal is to encourage girls to express themselves freely, helping them to build more independence, confidence and self-esteem. We have found that having girls only classes has made a difference for our students in terms of their expression in their artwork, how they apply themselves in the classroom, and speak to our mentors and teachers. In many of the villages the girls have learned not to speak up when there are boys in the classroom, which is one of the reasons why we have decided to make this change. We are also considering trying out a boy's only class in one of the villages. In the end we feel that the boys need just as much mentoring as the girls to become successful members of their communities.
While we were in Vietnam, at the beginning of August, we held our annual two-day arts camp for our students like we had pre-Covid! We had over 60 girls attend the first day, and 150 boys and girls attend the second day. We played lots of games, music, and completed fun art projects. It was a great time!
Thank you again everyone for your amazing support of our small organization, it means a great deal to all of us.
Thank you so much!
Sara and the Rock-Paper-Scissor's Team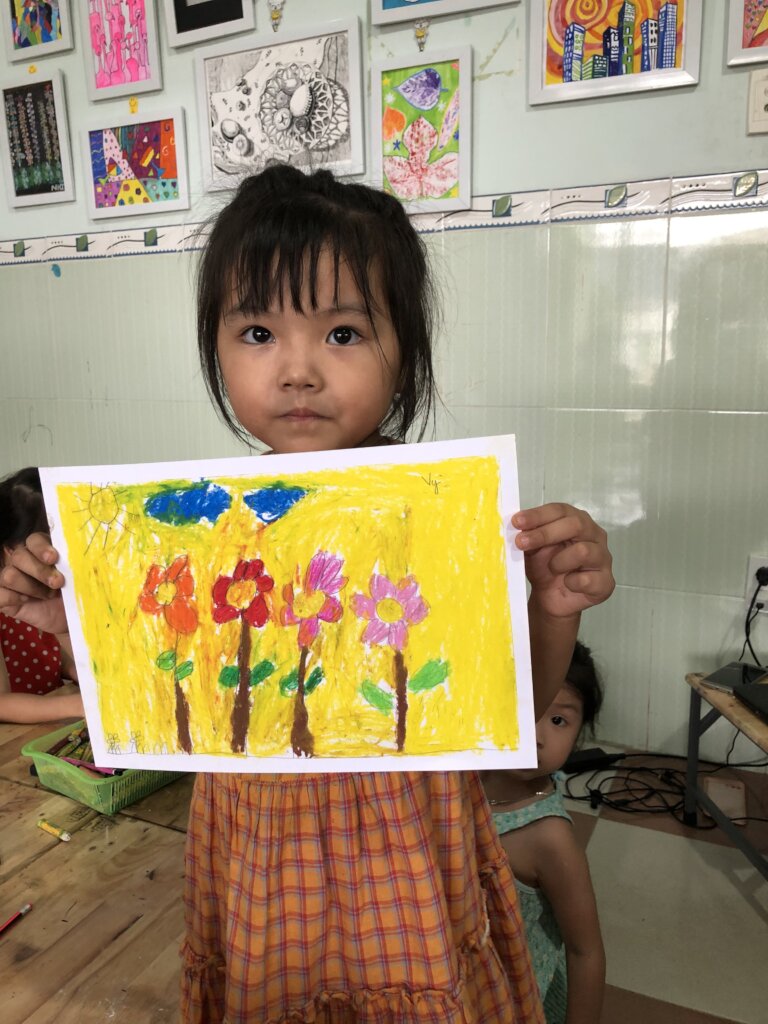 Links: