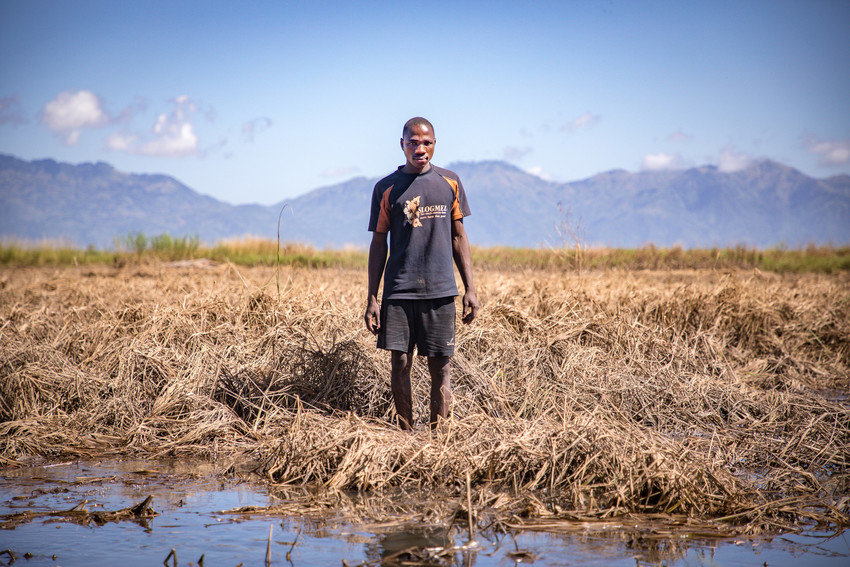 Dear Supporter,
Thanks to your generosity and that of many others, Concern has transitioned our Cyclone Idai humanitarian response program to one of early recovery and resilience. The donations we received in this campaign made a substantial impact in the early days of the response, helping Concern to provide lifesaving food rations, shelter inputs, water and sanitation, and other items necessary for survival in the wake of the cyclone's devastation of southern Malawi and Mozambique.
While the situation has stabilized for most of those affected, there is still a critical need to help people rebuild their livelihoods and prepare for future shocks by increasing their resilience. Why are we pivoting our activities to recovery and resilience building? The answer lies in a troubling forecast for future shocks brought on by climate change. Let's take a step back and look at how climate shifts spell trouble for the people of Malawi in particular, and what Concern is doing to help.
Agriculture in Malawi
Agriculture is the largest economic activity in Malawi, accounting for up to 80% of the country's export earnings. Many of the farmers there are small holders with less than one hectare (a bit over two acres) and their foods are grown primarily for household consumption, with a surplus sold to local markets. Maize accounts for nearly half of smallholder-cultivated land followed by groundnut, bean, cassava, sweet potato, and other food crops.
Malawi has a sub-tropical climate, which is relatively dry and strongly seasonal. The warm-wet season stretches from November to April, during which 95% of the annual rains fall. Farmers usually plant their crops at the beginning of the rainy season and harvest in March.
Malawi is susceptible to extreme weather. Severe flooding in 2015 and 2018, and prolonged dry spells and droughts in 2016, 2017, and last year have resulted in widespread crop and livestock devastation. Agriculture in Malawi relies mostly on rain for irrigation with 95% of the rain falling between November and April. This allows only for one growing season. Outside of severe weather events, crops and animals remain susceptible to climate variability with heavy rains and prolonged dry spells.
This year's maize crop was looking very promising. It was just weeks from being harvested when Cyclone Idai struck. The winds, heavy rains and flash floods destroyed the fields of crops, denying families of a favorable harvest.
Building Resilience through Conservation Agriculture
One example of a program that Concern uses to build resilience to future shocks in Malawi is conservation agriculture. Conservation agriculture gives farmers an opportunity to deal with the changing climate and apply new practices. Conservation agriculture is a response to sustainable land management, environmental protection and climate change adaptation and mitigation. It is guided by three principles: minimal soil disturbance, permanent soil cover, and crop rotations.
The important benefits of conservation agriculture include greater rainfall infiltration, resulting in increased rainfall use efficiency, early planting, reduction in soil erosion, enhanced soil biological activity and reduction in amount of labor hours.
In addition to working with farmers to train them regarding conservation agriculture, Concern is working with farmers in the wake of cyclone to get them back on their feet as quickly as possible. We are distributing tools and seeds to farmers to enable them plant a winter crop.
Thank you for your generosity, and please have a look at our GlobalGiving campaign "East Africa Hunger Crisis: Concern's Response" for more opportunities to support our work to lift farmers and others affected by climate change out of desperation and malnutrition, and help them build resilient lives with sustainable access to nutritious food and healthcare.