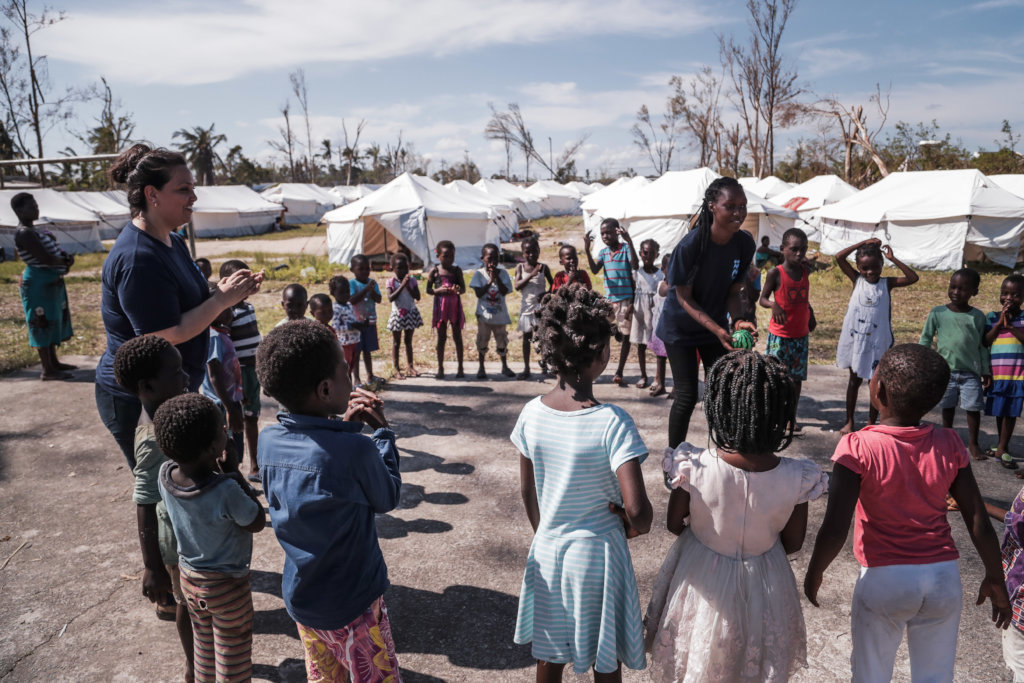 Six months after Cyclone Idai struck Mozambique, Zimbabwe and Malawi, nearly one million people are facing food shortages and hundreds of thousands of families are still living in tents or damaged homes. Cyclone Idai is one of the worst weather-related storms to hit the southern hemisphere, taking the lives of more than 1,000 people and damaging health centers, schools, and agriculture yields and disrupting people's livelihoods.
Unfortunately, the international community did not comprehend the magnitude of Cyclone Idai and the storm quickly faded from the news headlines. The same robust support for emergency relief has not been sustained for the much needed recovery phase. Hundreds of thousands of families have been left in a precarious state as the region enters its next rainy and cyclone season.
However, with the generous support of GlobalGivers like you, our nonprofit partners in the affected area have been able to continue providing urgently needed assistance while laying the foundation for the long recovery that lies ahead.
Associação Esmabama is working to restore dignity to vulnerable communities living amid such challenging conditions. From the very beginning, Esmabama has been providing life-saving assistance to some of the worst affected areas in Mozambique. The tremendous impact from Cyclone Idai continues to be revealed. Esmaba teams are supplying health centers with medical supplies, while continuing to deliver food, sanitation and hygiene products to marginalized groups.
Following the emergency response phase, IsraAID is working on long-term, sustainable resilience and supporting communities in their transition back to normalcy. IsraAID's protection specialists are working in evacuation centers, offering trauma prevention activities, resilience-buildingresilience building workshops, and Psychological First Aid. In addition, IsraAID teams are responding to psychosocial needs in the Mozambican education system, aiming to bolster community resilience and emergency preparedness.
Fundação MICAIA is now focusing on longer-term recovery by working with close to 4,000 forest-dependent families in Chimanimani where torrential rains left lasting damage and destruction. These biodiversity-rich forests are on the Mozambique border with Zimbabwe. MICAIA is working with village leaders and community members on agroforestry to replant a mix of native tree species and economically valuable fruit trees in areas identified as restoration priorities by affected communities. MICAIA is helping to restore livelihoods, as well as damaged and destroyed natural resources crucial for mitigating the negative impact from future storms.
We are reluctantly closing this Fund at this time as GlobalGiving has disbursed all Cyclone Idai donations. Thanks to your donation, families have accessed urgent, life-saving care, children are receiving trauma and psychological support, and communities are redesigning their future.
We're grateful for your decision to support community-led disaster response efforts following Cyclone Idai with your cash donation—the smart way to give after a disaster. You can continue to follow the progress of our partners as they help their communities fully recover by visiting our website.
With gratitude,
Sandrina + the GlobalGiving Team