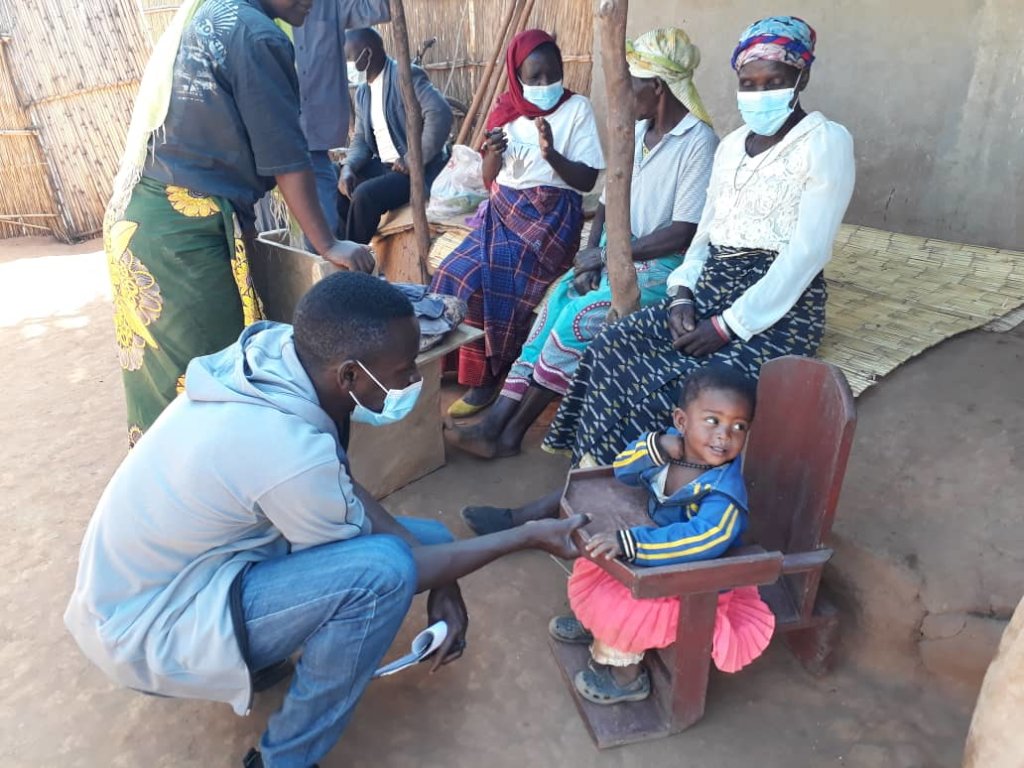 A sincere thank you to all of you.
Thanks to your donations to the Covid emergency campaign in Malawi, you have allowed us to give an extra hand to the many families and children in Malawi who are experiencing a truly dramatic situation.
If registered cases at the end of May did not even reach one hundred, today there are over 3,000.This number may not seem so large but the economic and sanitary situation of Malawi is not comparable to the Western one and the risk of a new lockdown, with all its terrible consequences, threatens the country. Many
families are still experiencing hardship and they may end up without food one more time.
It is not the first time that this country has to face an emergency: floods, droughts, AIDS and malaria are just some of the many issues that affect the population of Malawi. However, the current enemy of the country is Covid-19, a lethal virus that threatens to kill hundreds of people and prevent families and children from smiling. The spread rate of the virus is very high and the healthcare facilities of Malawi are certainly not able to provide the same services as Italian or European ones. Not everyone understands what is happening and many people just saw commercial activities and schools being suddenly closed down.
Our local contacts have immediately started working together with volunteers in order to organize meetings, to share valid information on the health crisis and to promote educational activities on health and hygiene in rural areas. Visiting the children in the villages thus becomes a very precious occasion to raise awareness to the parents and to distribute wheat or corn to the most vulnerable families.
Indeed, in addition to the healthcare emergency, many families have to fight against hunger: for all the children we support, not going to school means not receiving breakfast and lunch at the canteen. For most of them, those used to be the only meal of the day. Even though crops have been good this year, many families are not able to guarantee a sufficient amount of food to their children.
Thanks to all the people who have been willing to sustain us, we were able to raise 233 euros which allowed us to make a valuable contribution to about two hundred families' livelihoods. These funds were used for the purchase of bags containing 50 kg of chimanga each and allowed many families made up by, on average, 5 people each to feed themselves for over three weeks during the challenging lockdown period.
Our effort continues thanks to your support and we wish that we will be able to definitely overcome, all together, this difficult emergency situation.
Many thanks for having made a difference in the life of our children!