Project Report

| Oct 22, 2020
The 2020 Ridgway's Hawk nesting season is the most successful so far!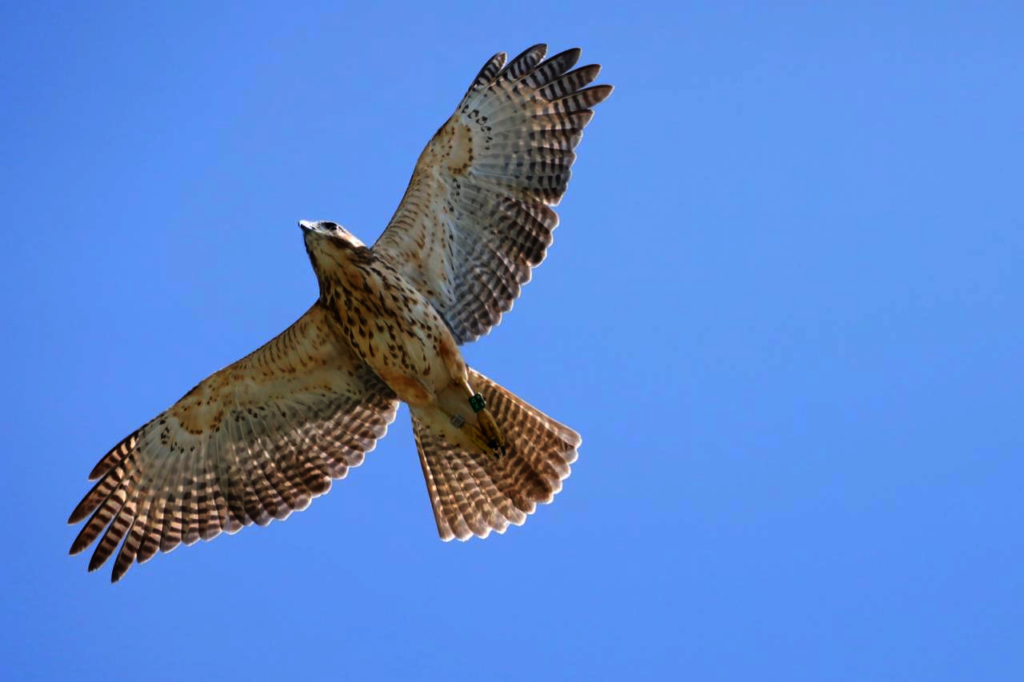 It's October and the Ridgway's Hawks are officially taking a recess from their busy nesting season. We usually continue to monitor them to make sure that they are still in their territories and in optimum health. As the 2020 nesting season is officially over, we're beyond excited to announce that this has been the most successful nesting season in Puntacana so far.
During the 2020 nesting season we monitored 18 pairs of Ridgway's Hawks in Puntacana and 17 of these pairs attempted nesting. We observed 21 nestlings successfully fledge, of which we were able to band 18. This gives us hope for the future of Ridgway's Hawk in Puntacana and the Dominican Republic.
With Covid 19 it has definitely been a strange year! You may be wondering how we managed to keep the project going and at the same time have our most successful nesting season in Puntacana during such a difficult time. The lions share of all the work was achieved by the locals who have been trained to accomplish this important work. Thanks to their dedication and commitment, we were able to keep working despite the pandemic and the adversities that it caused. This is why it is so important for us to keep training locals, and now our resolve to do this is stronger than ever.
As you can imagine due to COVID-19, we were unable to conduct face to face education outreach in Dominican Republic throughout most of FY 2020. However, at the start of the year, we did conduct community and school visits reaching a total of 1,600 people, of which 1,479 were first time contacts. We distributed 10 chicken coops, held 3 workshops for 34 people (19 of which were teachers) and visited 18 communities and 4 schools. While we were unable to host any Ridgway's Hawk Day activities, we did host a virtual event which included a presentation and a chance for participants to meet some of our field team in Los Limones and Puntacana. We had 17 participants for this event.
We also designed and printed several new education materials which are available in both Spanish and Haitian Creole. We continue to make progress on the text and design of our raptor-based environmental education guide which we hope to make available throughout the Caribbean, and available in Spanish, English, and Haitian Creole.
We're already preparing ourselves for the next nesting season and as you can see, great things are coming for the Ridgway's Hawk Project next year.