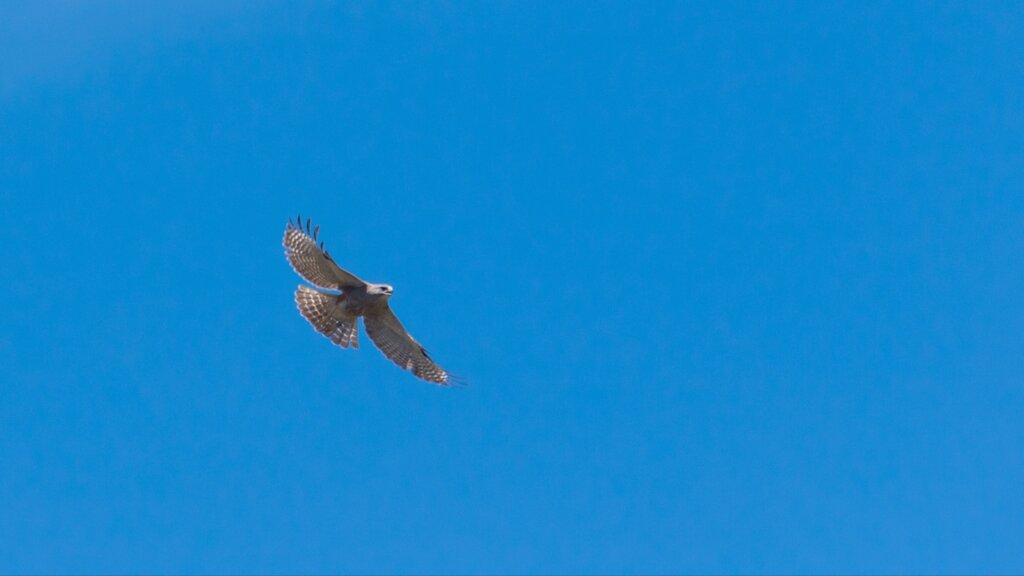 Awesome news from Punta Cana: July is almost over and the Ridgway's Hawk nesting season is nearing the end. After a few very busy months, we´re beyond delighted with the results. In Punta Cana alone we have a total of 28 pairs of hawks - including a couple of brand-new pairs we found this year and a few solo males in the area. These pairs at Punta Cana have fledged 26 young so far this year making it another record breaking season. This makes us incredibly happy and motivated to continue the trend!
Earlier this month we had the opportunity to be part of the American Ornithological Society and BirdsCaribbean 2022 Conference held in San Juan, Puerto Rico. Over 750 attendees were able to listen to presentations and learn about bird conservation projects all around the world including - the Ridgway's Hawk Project. Many attendees also were able to take part in a workshop that we conducted to teach about the importance of birds of prey and the role they play in nature.
In DR we conducted some visits to communities near the sites that we had not been able to visit because of Covid, as well as visiting new communities. In the Punta Cana area alone, we visited over 30 different communities and reached over 500 individuals.
On May 25th, we celebrated Ridgway's Hawk Day in the Dominican Republic. We held a festival ZOODOM (National Zoological Park) where students and visitors got the opportunity to play games, do art activities, receive talks, and get to interact with our ambassador hawks. Around 1,200 students from different schools all around Santo Domingo participated in this celebration. It was awesome! So far this year we have reached over 3,250 people through our education program. Additional activities were conducted in Punta Cana and the surrounding area, including our ambassador hawks visiting Juanillo's elementary school. Our focus now that the nesting season is over is to keep reaching more and more communities and keep spreading the knowledge about this incredible bird species.
Another exciting bit of news is that our Raptors of the Caribbean Guide are coming along pretty well, we already printed the first draft in English! Our goal is to have this guide translated to Spanish, Hatian Creole, and other languages spoken on the Caribbean islands by the end of this year.
We also had the amazing opportunity to meet with Mr. Abdulla Shahid, UN President of the General Assembly. We had a brief talk with him about our conservation efforts with our partners from the Grupo Puntacana Foundation.
The Ridgway's Hawk population in Los Haitises National Park is also doing very well. Our local teams continue to work hard to find nesting pairs, treat nests and young for nest fly parasite infestations, and also educate locals about the importance of the hawks. Because of their amazing efforts, we expect nest productivity rates to be the same or even better than last year. We will have a better idea of final numbers at the end of the breeding season.
We also have some exciting news about our newest Ridgway's Hawk population in Aniana Vargas National Park. We're happy to announce the first wild young have fledged near the small town of Caballero. This gives us hope and excitement about the future of this population and the effort the team puts in daily to preserve the species. We have been receiving visitors from Santo Domingo and showing them the daily routine at the hack site where 25 new hawks have recently been released. We hope they can make it and become successful adults like the pair that fledged the first young this season.
We are thankful for all your support!