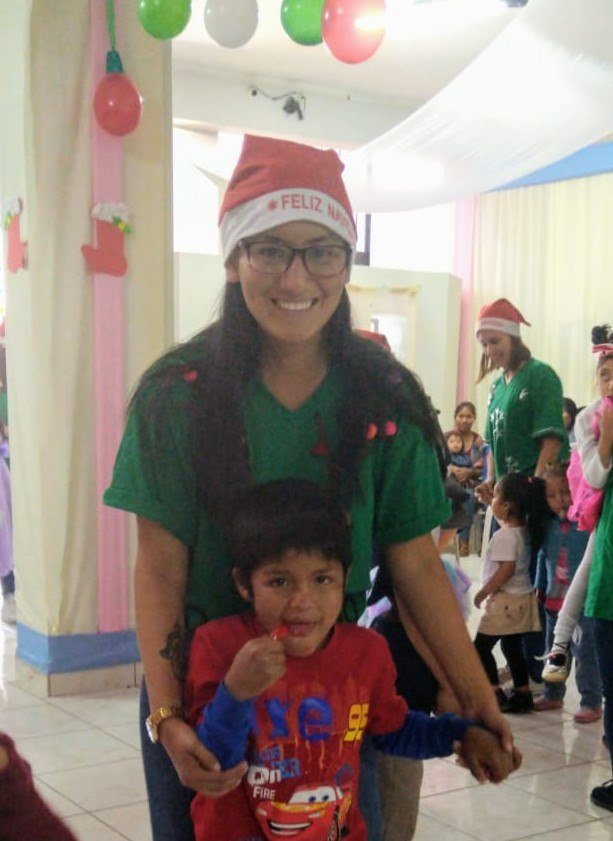 Our psychological office has attended to more than 60 cases during 2020, and has been working uninterruptedly since its opening in 2013. The person in charge of the office is Laura, she studied in Lima and always liked working with children with disabilities.
Wasi Esperanza in Ayacucho is the only center of its kind aimed at working with poor children with disabilities, with a comprehensive and multidisciplinary approach. Laura is a very important component in the work team since she is in charge of addressing very sensitive issues such as family violence, grieving processes and raising awareness among parents about the needs of her son.
The pandemic has also affected us greatly. We were not considered part of the health professionals who would receive vaccines. In addition, we had a considerable reduction in our funds. In April of this year the virus managed to overcome our security protocols, four of our colleagues fell ill with COVID, unfortunately we lost a valuable member of our team. Laura was one of the infected and fortunately she did not require oxygen, but she did present many discomforts.
After contagion, we improved our prevention protocol, but Laura still had sequelae such as constant tachycardia, chest pressure, muscle pain, hair loss, very dry skin, and considerable weight loss. Despite that, she made an effort to continue, today, more than 5 months later, she still continues with some sequelae, the doctors still do not know if it is because of her asthma or if she is presenting a post-COVID syndrome. She this week she has received the second dose of it and we hope that will help her get better. The rest of the team have also received the vaccine from her.
Despite all the health problems and losses we suffered as a team, we have managed to continue and renew our commitment to children and their families.