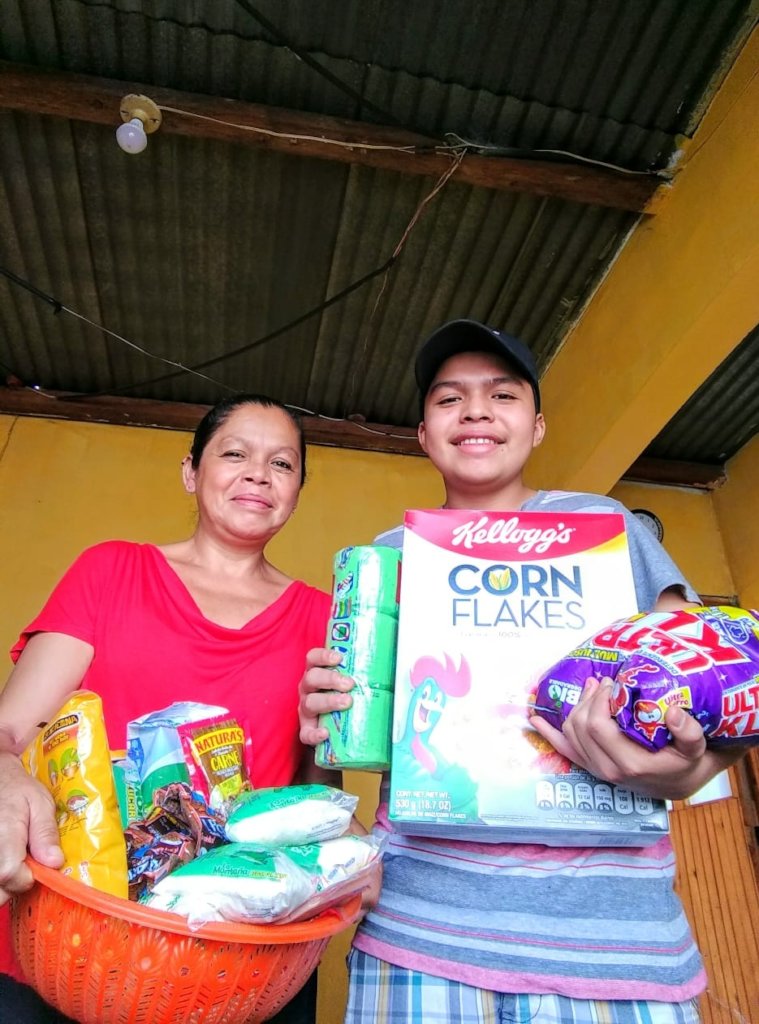 First, some news about the Covid-19 situation in Guatemala. Guatemala, like most of the world, continues to struggle with the Pandemic. Infections are quite widespread in Guatemala, but due to lack of testing, the true extent is not known. Acknowledging that the economic burden was becoming comparable to the health benefit of the lockdown, the government started to relax some restrictions on July 27. The new plan assigns a threat category to each municipality in the country, figured using infection and testing rates, and imposing activity restrictions based on the category. Of 340 municipalities, as of August 9, 169 are in red (the highest level), 100 are in orange, and 71 are in yellow.
The gradual reopening is expected to increase the number of cases, but the full effect will not be seen until public buses start running (public transportation is authorized to operate but only with approval of the health department and transportation department and most buses still have not secured these approvals). All schools are still closed.
Most Guatemalans know someone who has been infected. Most of our students in Sacatequez are in red zones, and most of our students in Alta Verapaz and Quiché are in orange zones. 4 of our families (out of 38) have had infections in Sacatepequez, and fortunately none in Alta Verapaz. So far there are no deaths among immediate family members.
So, what about our relief program? So far, since April, CasaSito has been spending approximately $3,500 per month on emergency aid for our families, plus distributing one-time donations of rice (from Rotary), beans (Castillo-Cordova Foundation), and peaches (Recycled Life) in Sacatepequez. GlobalGiving donors have been an important part of the effort, donating $3,511 so far with some of those donations matched 50% by GlobalGiving, and every one of those dollars has gone towards the effort. Scholar families receive $20 to $40 in food coupons per month depending on relative need, plus the students otherwise unable to attend their online classes receive mobile internet packages. A few ex-scholars also receive help from us. Besides GlobalGiving, our regular scholarship program donors have also been very generous and allowed us to continue this important work.
For the most part, for this relief effort and for our workshops and enrichment clubs, we have had to work remotely with the students. We have photos taken by the families themselves with their donation shopping. But in Sacatepequez this past week, after 5 months of virtual meetings, a happy reunion happened for both sides: the team visited (with full protective gear) each scholar for monitoring and support. Some of these photos are attached.
Looking forward, we anticipate continuing our aid in Sacatepequez at about the same level of support at least until the end of the year. In Alta Verapaz, the economy has been less affected (less dependent on tourism) and is already starting to recover, so the level of urgent need appears to be dropping. But in any case, we are looking for more help from all our donors for our families to make it safely through the year. Every amount helps (and btw donations up to $50 will again be matched by GlobalGiving 50% on September 14-18 during their Little by Little campaign).
Our second priority and concern this year is for our students to continue their studies. Of special concern are those students who are graduating junior high or high school this year, because it is not clear whether they will earn diplomas. But come what may, CasaSito will stand by our scholars to make sure they have every opportunity available to them.
Stay tuned to our facebook page for more updates on our Youth Development Program. Thank you all for your support!