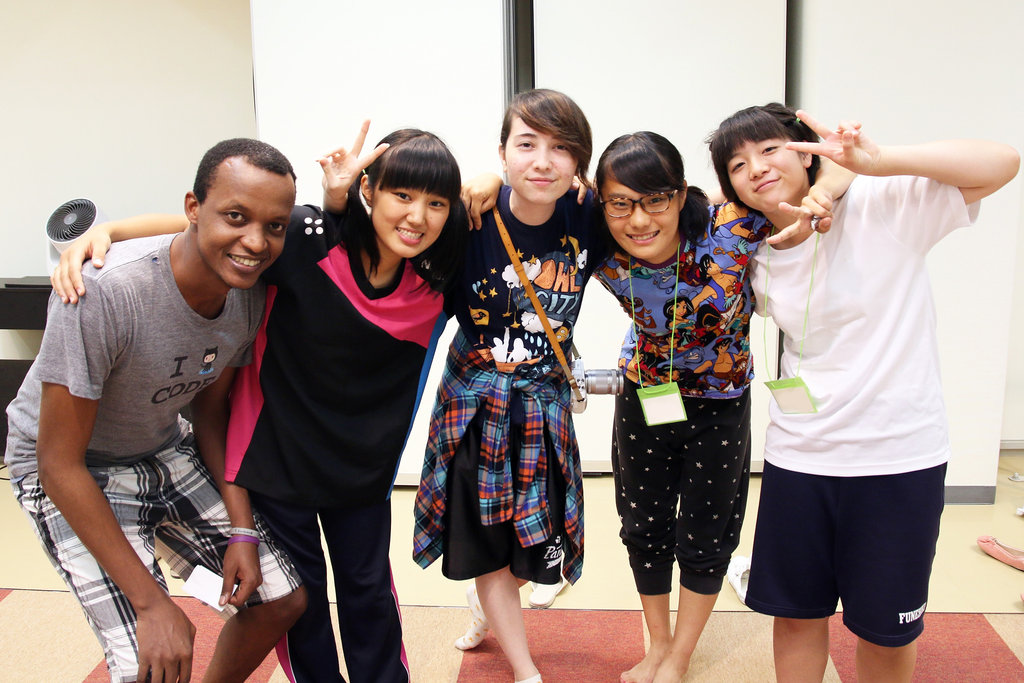 Please find a Japanese version of this report here.
The second camp this summer was held near Lake Inawashiro through Aug.16-18, and was for junior-high and high school students in Fukushima. The theme of the camp was "Door to the World", and there also participated high-school, university-undergraduate and graduate students from Vietnam, Singapore, Taiwan, Rwanda, and who are from Japan but have had some kind of international relationships.
Activities in the camp included experiencing cultural differences of tastes, camp light (instead of campfire), basic training for becoming a conflict worker, Zombie Soccer (a variation of blind soccer) facilitated by World Yuru Sports Association, thinking scientifically about radiation exposures, and an improvisation workshop by improvisation performers 6-dim+.
In the camp, separate missions were given to members (junior-high and high school students) and leaders (undergraduate and graduate students), which were kept secret from each other : members to somehow make leaders speechless, and leaders to support members learning. Overall, leaders did a good job, but members also often surprised leaders, especially with the experiences they shared with leaders on 3.11 disaster and thereafter. Surely, the camp helped both of them opening their doors to the new world.
GIVING OPPORTUNITY - 30% MATCHING ON SEP. 16
Starting at 9am EDT (10pm JST) on September 16, 2015, GlobalGiving will be matching online donations at 30% until the $70,000 in matching runs out. Academy Camp has been and always will be the camp we build together. Please do not miss this wonderful giving opportunity!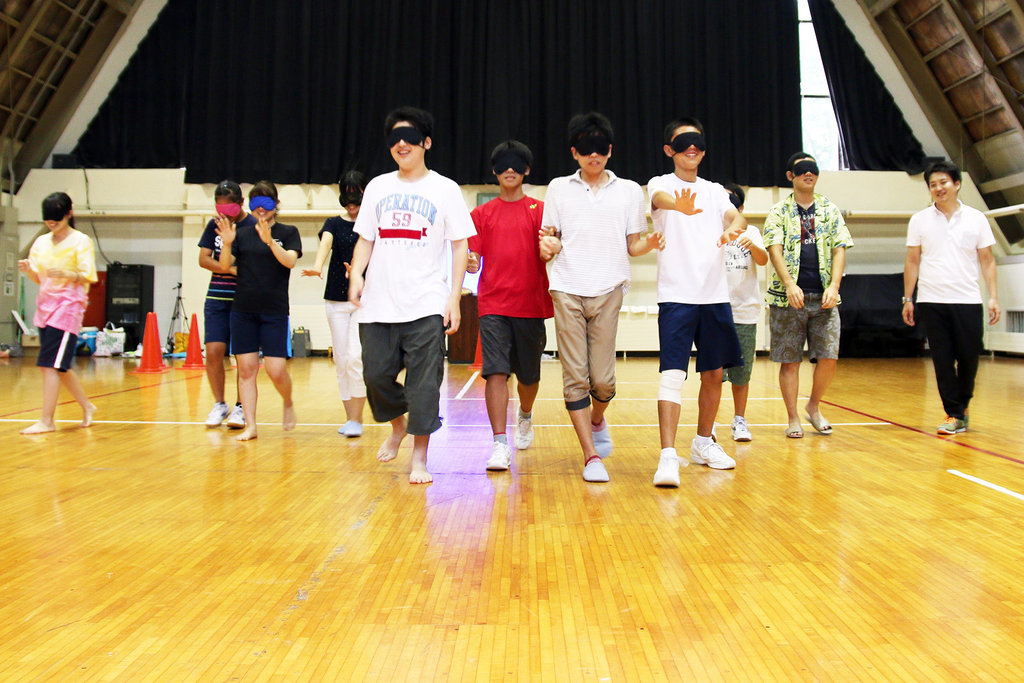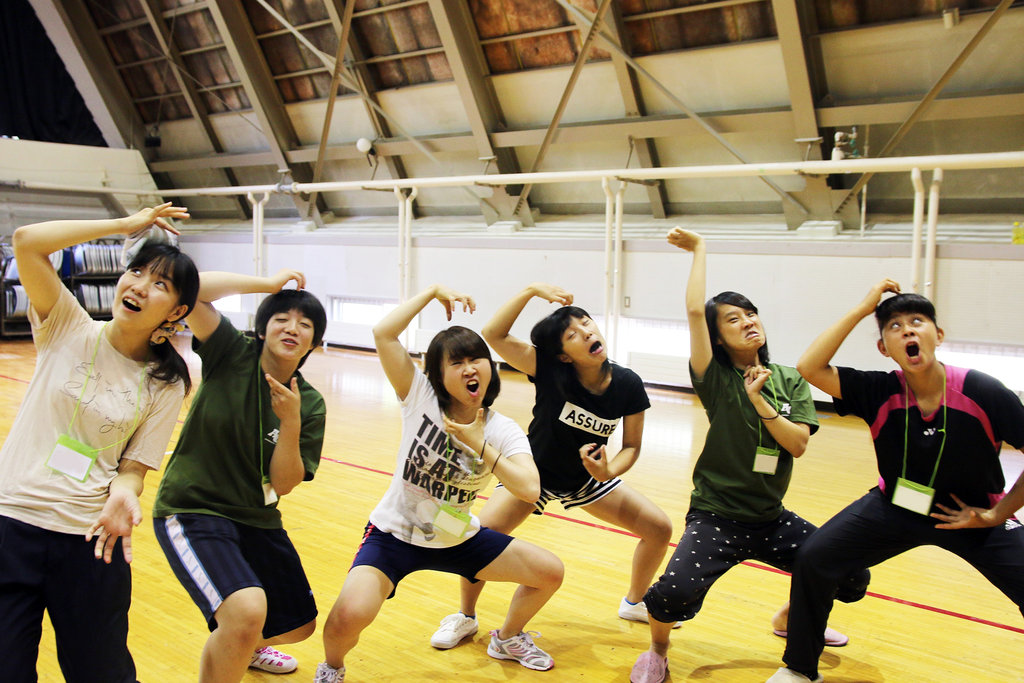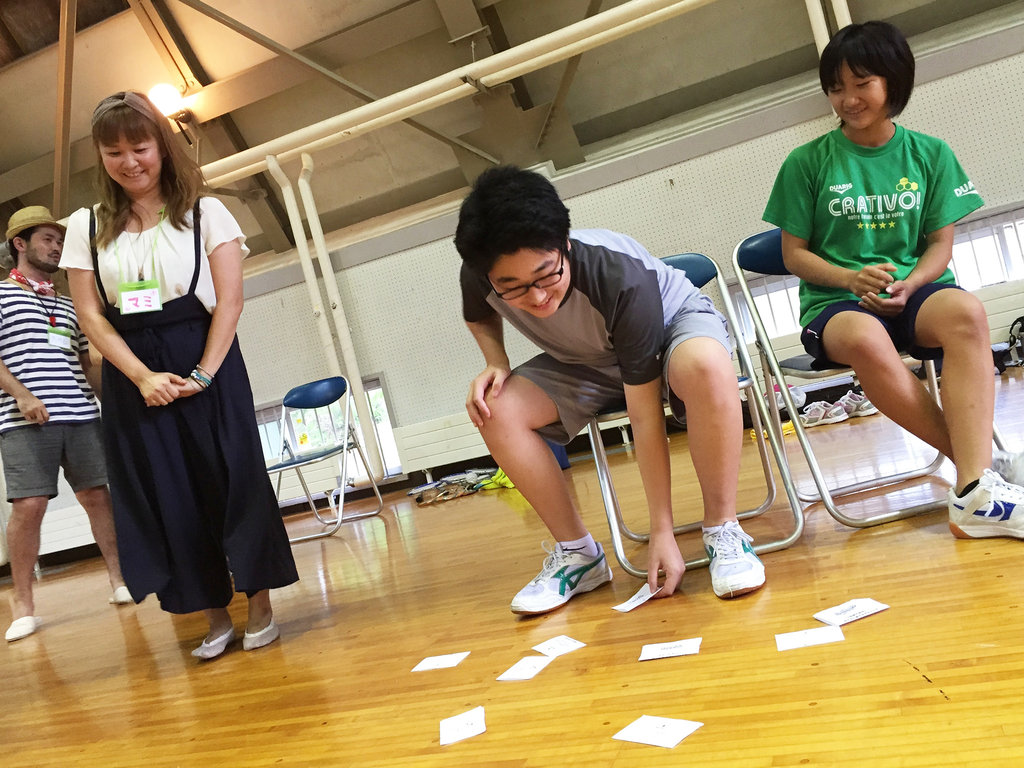 Links: