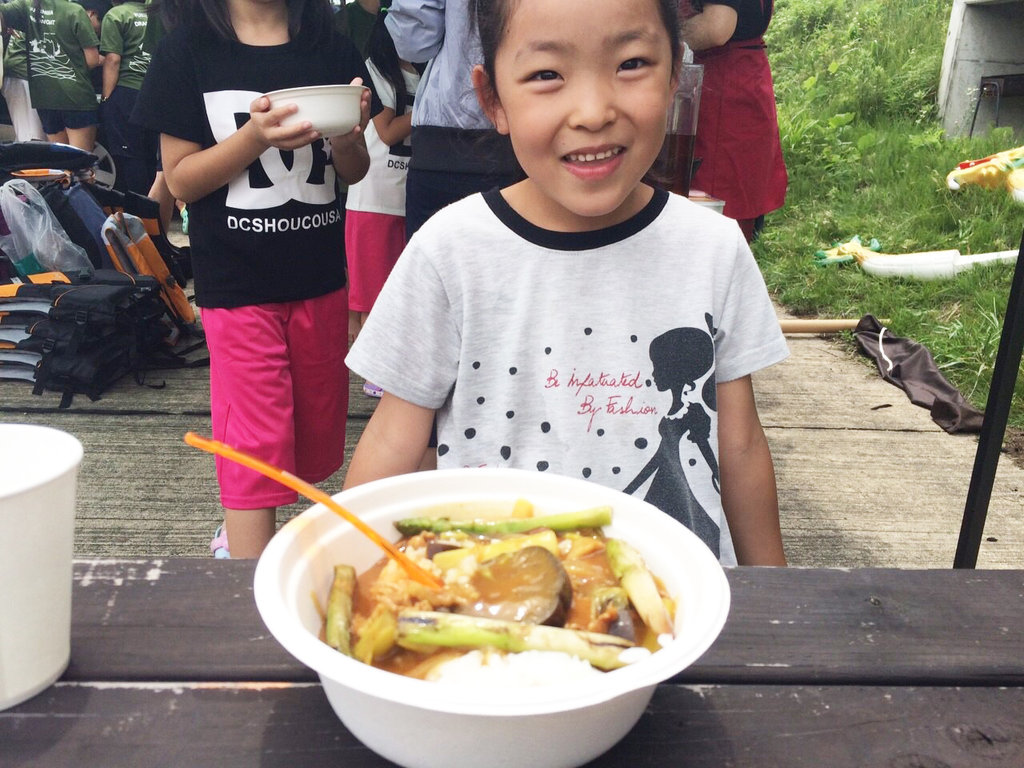 Please find a Japanese version of this report here.
In Academy Camp, we always meet different kinds of people with whom we do not usually spend time together in our daily lives, from elementary school students to high school students and even adults. I feel necessity of eating together because of this diversity.
Recently, I have been hearing these phrases from children in Fukushima: "I stuff my face with food at lunch time at school because I have no time," "I eat alone at home," etc. It looks as if they are busy and lack time in which they can eat in a relaxed environment. In "Curry Project", we would like to provide time in which everyone gather for eating, and share fun space and feelings.
I have conducted programs in Academy Camp in which we cook and eat. One thing those programs have had in common is that children and adults join and eat together. By doing so, I hope that everyone realizes again the fun and good tastes of dining. Especially, I remember the camp in Iwaki City, Fukushima prefecture at the end of 2014, where each group of children cooked the local cuisine of their choice, and enjoyed the food they made with confidence.
It is fun to eat among the circle of friends to begin with, but in addition, I hope that people will get interested and have questions in "eating" that has become too normal for them, through encountering ingredients they have not been aware of and talking about dining. In the Curry Project the other day, we ate while trying to guess the ingredients in the curry. That is an example of what I am aiming at: getting people interested in the foods they are eating, not just eating.
In later Academy Camp activities, we will consider focusing on foodstuff from Fukushima, and I hope that we can learn together everything about the local eating culture.
PARTNER REWARDS BONUS DAY : 50% Matching on July 15
GlobalGiving is offering a bonus day on July 15, 2015, starting from 9:00:01 EDT until the funds run out or 23:59:59 the same day. USD 115,000 (US) and GBP 8,500 (UK) matching funds are available, and each donation will be matched 50% for Academy Camp. Please consider giving your support for children in Fukushima and Academy Camp including the Fukushima Dragon Boat Academy on this great opportunity in which you can boost the impact of your contributions!