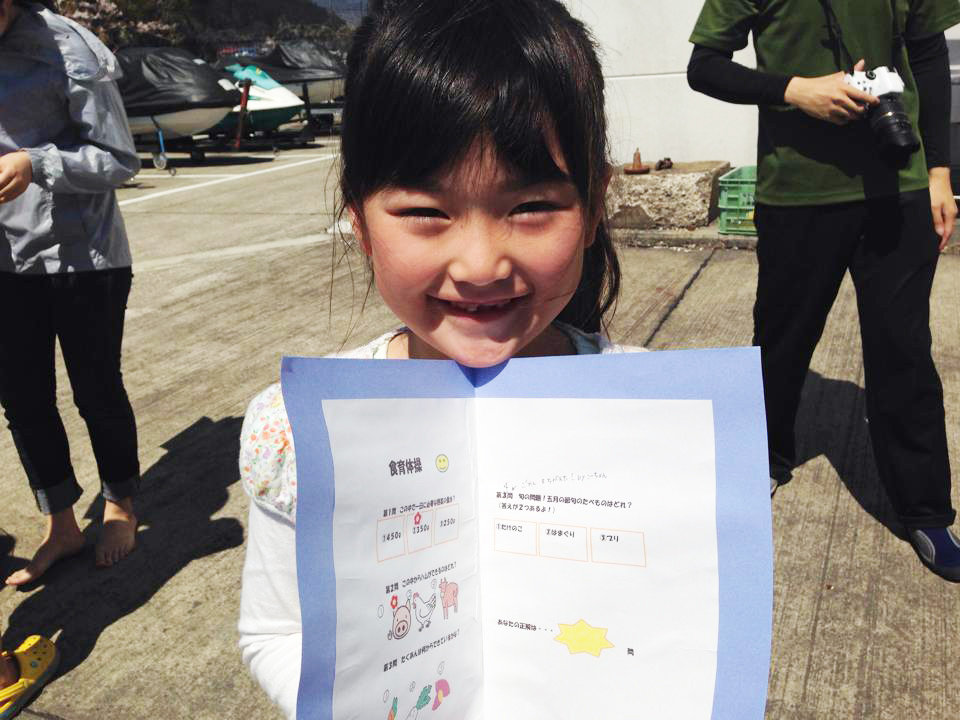 Please find a Japanese version of this report here.
I am a university student studying nutritional science. From this April, we have started a food education project as part of Fukushima Dragon Boat Academy, named "Improvement of Eating Habit from Dragon Boat Project". We have been continuing our activities in the hope that children in Fukushima will learn the meaning, importance and fun of "eating" through this sport called dragon boat. We talk about working of nutrients, effects of eating and good eating behaviors from the viewpoint of a sport, hoping that the children utilize the knowledge in other parts of their lives as well.
Through the food education, as a student of nutritional science, I have been feeling difficulty of communicating what I have learned in the university. It is not easy to communicate about complex mechanisms in such a way that they can be easily understood and not to be misunderstood at the same time. We always try to plan our education to be fun, so that children can be interested.
Even adults often do not understand what exactly they are eating. I think having a good knowledge on food and eating behaviors will lead to understanding importance and fun of eating. The eating habits in their childhood influence their lives when they become adults. It would be difficult for children to review their life styles considering their future effects, but we hope that food education through sports will improve their eating habits. I hope that eating habits of the children will become better through this project.
PARTNER REWARDS BONUS DAY : 50% Matching on July 15
GlobalGiving is offering a bonus day on July 15, 2015, starting from 9:00:01 EDT until the funds run out or 23:59:59 the same day. USD 115,000 (US) and GBP 8,500 (UK) matching funds are available, and each donation will be matched 50% for Academy Camp. Please consider giving your support for children in Fukushima and Academy Camp including the Fukushima Dragon Boat Academy on this great opportunity in which you can boost the impact of your contributions!