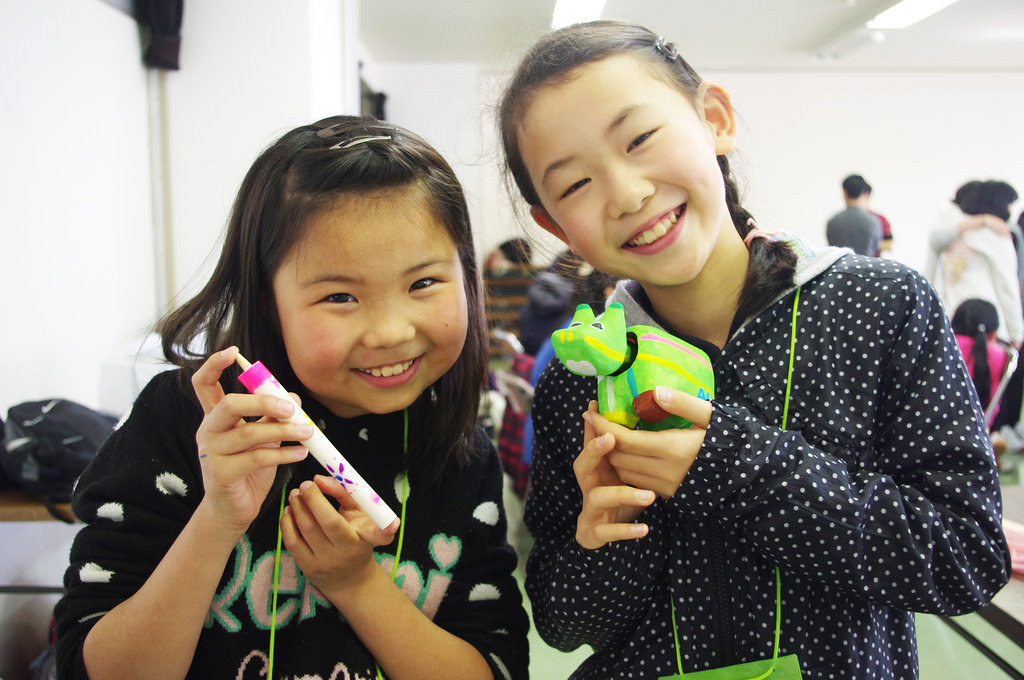 Please find a Japanese version of this report here.
We held a one-night camp in Aizu, a western area of Fukushima prefecture, from March 28 to 29, 2015 with about 50 children from across Fukushima. This time, we let children experience local traditional craftsmanship of Aizu, such as painting self-righting dharma dolls or red cow toys, and also experience "failures" and "incremental approach towards success" through out-of-season watermelon splitting.
(A watermelon splitting is a game played in summer in which a blindfolded player tries to hit a watermelon with a stick by listening to verbal guidances from friends. This time we did not use a real watermelon.)
Let us quote comments from two student volunteers who participated in the camp:
"I feel that it was more joyful and fulfilling camp than its duration of one-night implied. Our group members looked nervous at the first time we met, but gradually made friends with one another, and looked back the whole camp closely together in the end. Everyone made a wonderful work of art in the traditional craftsmanship experience. It has been a long time since I participated in the camp last time, which made me half anticipating and half anxious, but I am glad that I came here again, looking at the members of my group getting along and having fun. Though, members always betray our anticipations, both in good and bad ways ;) ... which must have been a good experience for the members themselves, too."
"I laughed a lot hearing talks among the members of my group, and felt peace of mind looking at higher graders taking care of small children. One-night is too short. I regret a little having not been able to make friends with members in other groups. Looking back the camp, I think the camp is also a "place that allows failures" for myself, not just for the members. It was an opportunity I could utilize more, thinking, failing and trying more actively. I shouldn't forget this feeling and will try to be better the next time. Thank you for many follow-ups and advices. When there is another opportunity, let me participate again!"
Here is a comment from a mother who sent her two children to the camp:
"Both of them are motivated for joining the next camp too :) . I always feel that there are different efforts and discoveries they get in touch with every time I hear reports from them after Academy Camp."
We have been hearing from many parents that their children want to join our camps again.
Japan Matching Continues at GlobalGiving UK
Japan Matching, where all eligible donations to Tohoku projects, including Academy Camp, are matched 100%, is still ongoing at GlobalGiving UK. Your support will double its impact, and greatly enhance what we can do for children in Fukushima this year. So please spread the word about this great giving opportunity.
Academy Camp at GlobalGiving UK:
https://www.globalgiving.co.uk/projects/academy-camp/
The sign above "donate" button says "Japan Matching" while the funds still remain.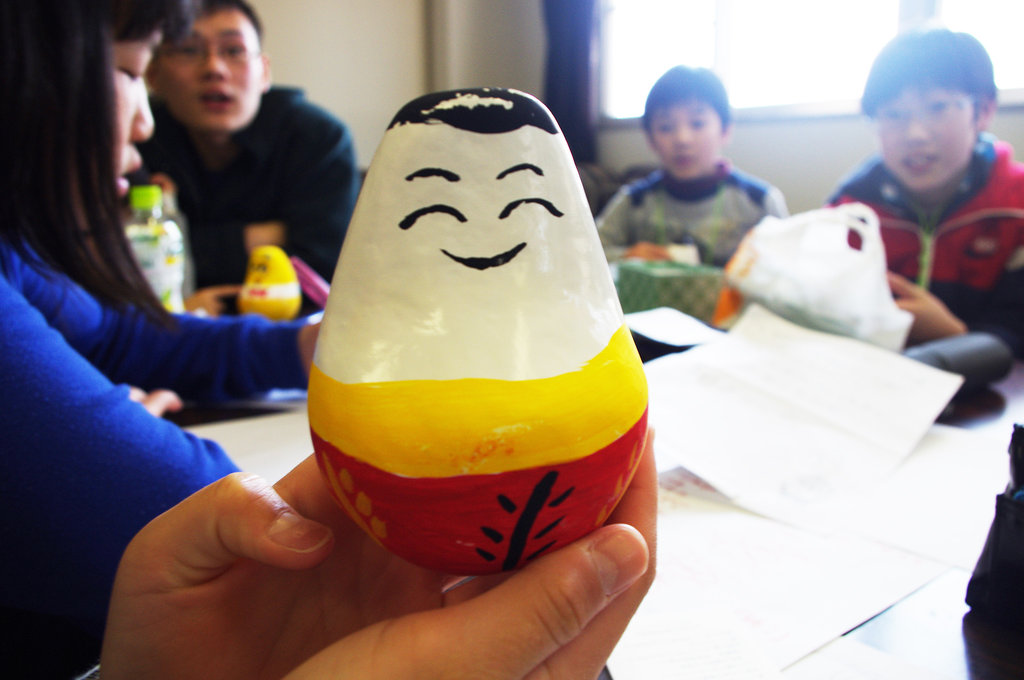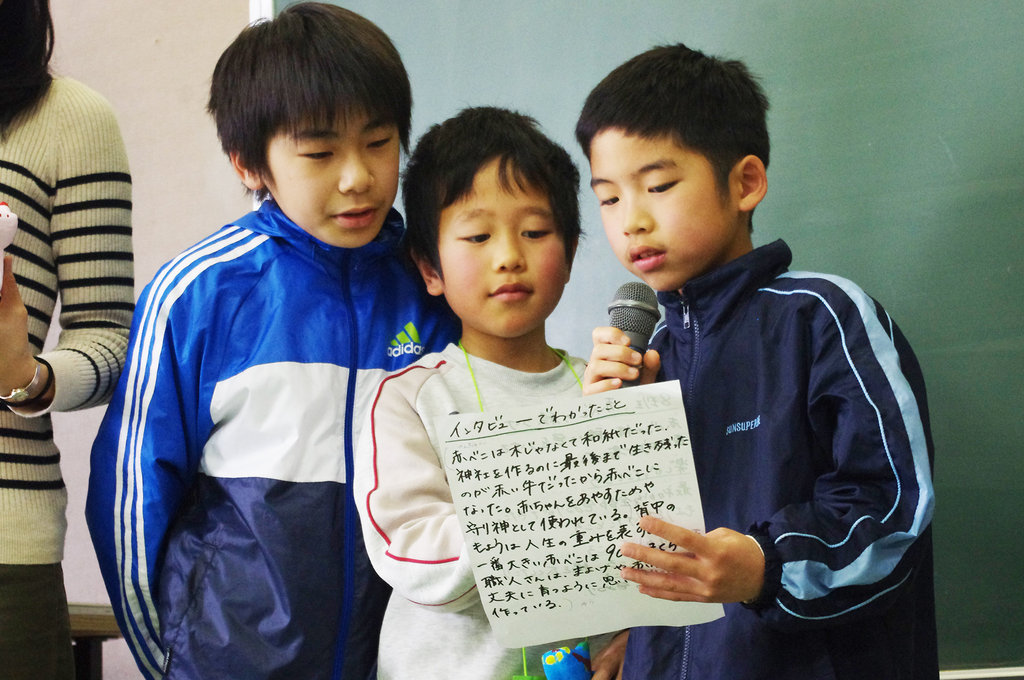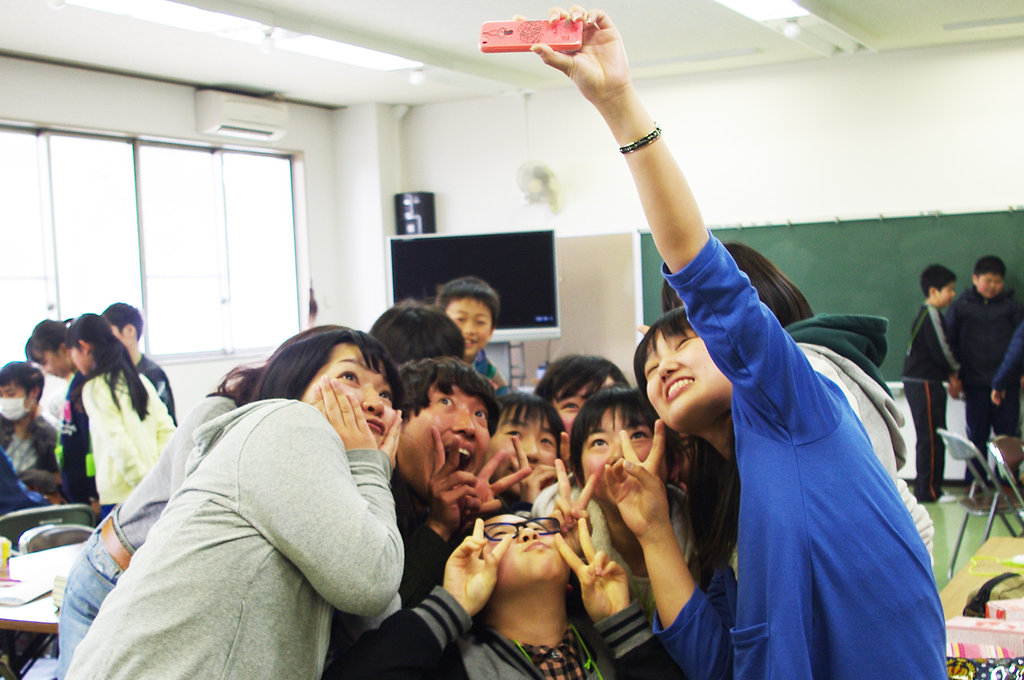 Links: