Please find a Japanese version of this report here.
We have just held "Academy Camp 2014 in Iwaki", in which elementary and junior-high school students from Fukushima participated, together with university students from Tokyo metropolitan area. The two-night camp was held from December 25 to 27, 2014 in Iwaki City, Fukushima Prefecture. We stayed at the Iwaki Seaside Nature Center.
During the three-day period, we had a variety of activities focusing on the culture of Iwaki area.
In the first session, we experienced the hula. The hula is known as part of culture in Iwaki, out of which a famous film was made. But a few children have experienced it. After we learnt how to dance the hula, we discussed how to attract the audience with our hula in the second session. In the morning the next day, we held a contest of the hula and asked for support messages on Facebook with team videos. (The video of the team who won the competition is here.)
On the second day, the participants studied the relationship between physical beauty and the nutrition. After that, they learnt the local dishes in Fukushima and chose the menu of the lunch for the following day that they would make. They bought the foodstuff for the menu by themselves. During the shopping, they interviewed people at the fish market and agricultural cooperatives to find out how to distinguish delicious foodstuffs from others and how to cook them, as well as food culture in Iwaki.
On the last day, they made lunch themselves. After that, they made presentations about the selling points of their dishes and why they made them.
This camp was an opportunity for all participants to obtain new points of view, including how they are seen as they dance and how to use the knowledge of nutrition in the daily life, which they would almost never come across in their daily school lives. I hope this opportunity will change their daily "study attitude" towards everything.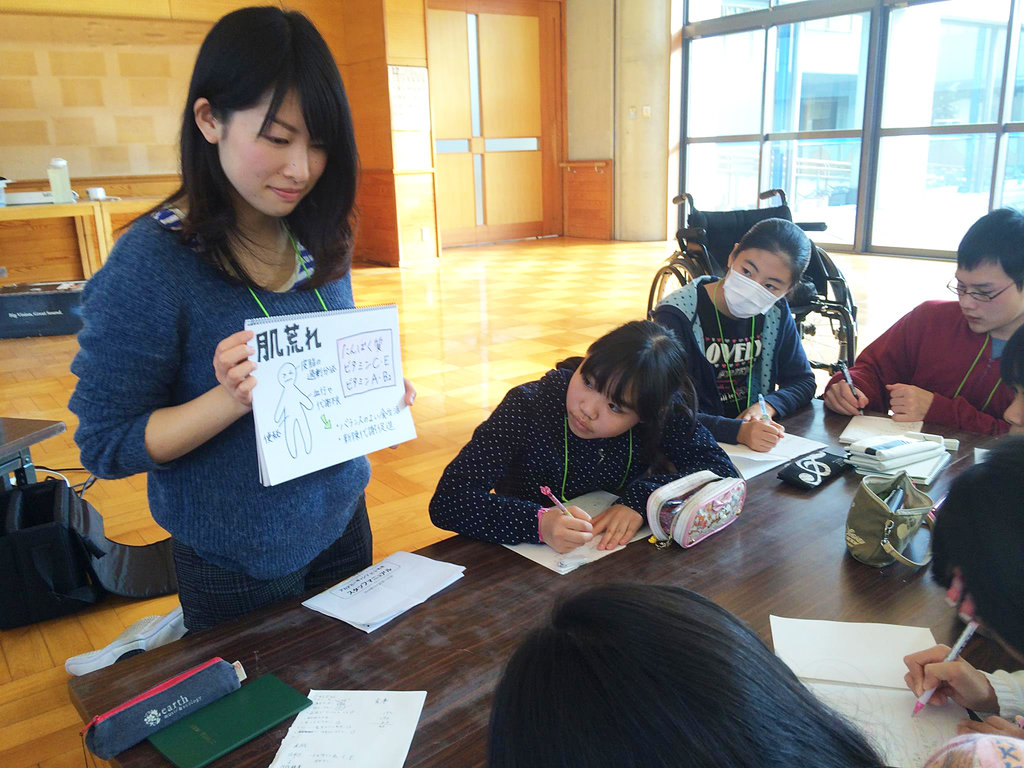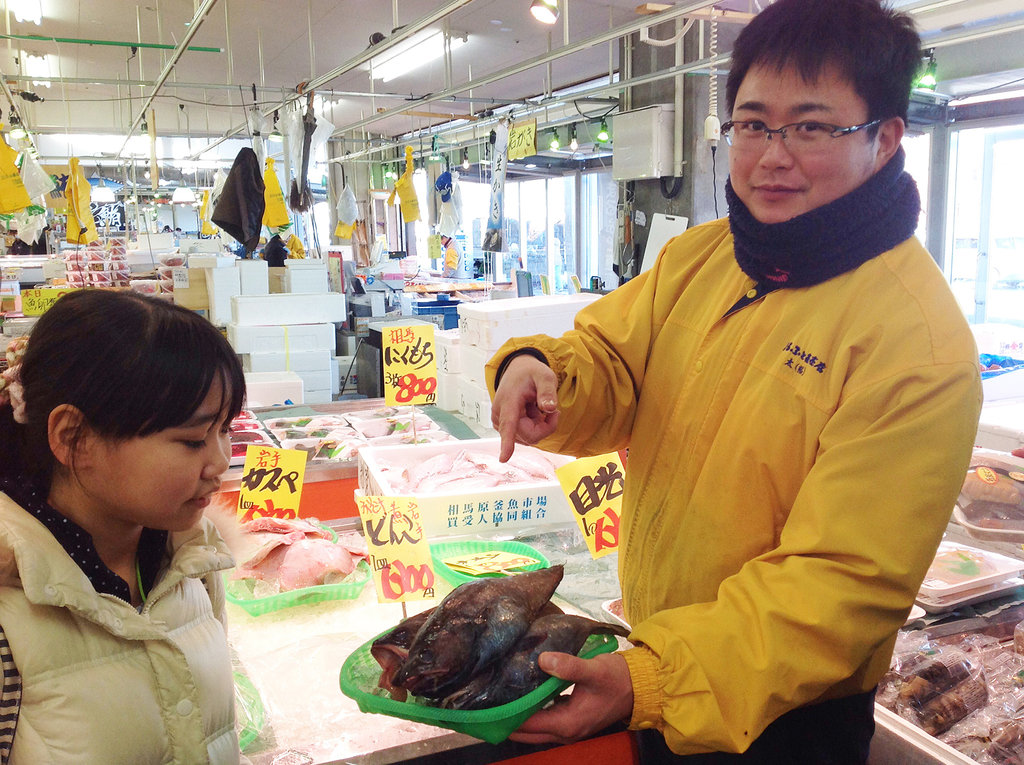 Links: