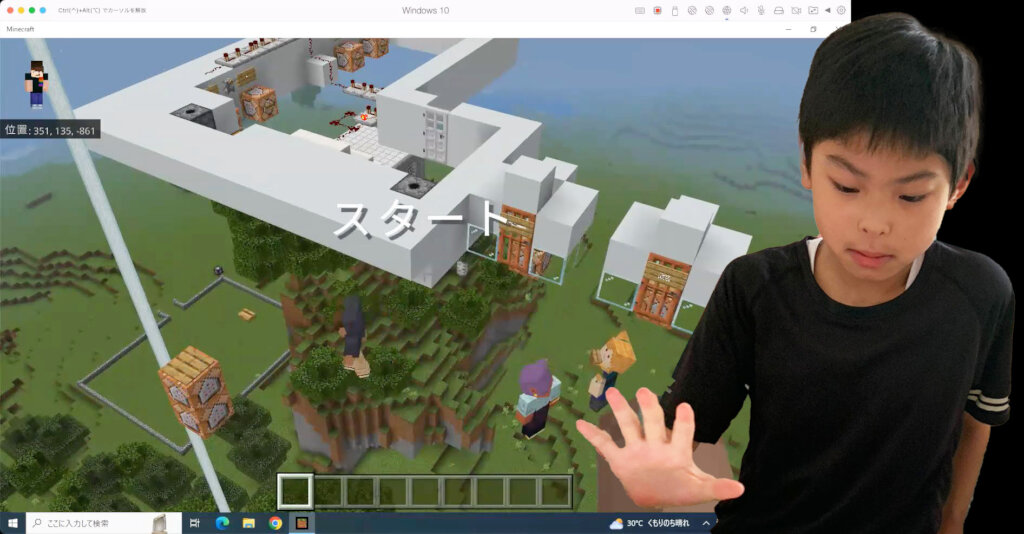 Please find a Japanese version of this report here.
During the three-day weekend in July 2023 in Japan, we had an online camp dedicated to playing Minecraft. 10 children, from elementary school to high school and technical college students from all over Japan, participated in this camp.
Most of the time was spent building things in the Minecraft world, with some of the adult staff members playing with Minecraft for the first time, and the children were eager to teach them how to play.
One female technical college student developed a serious game (game whose primary purpose is not entertainment) to play in Minecraft with the help of a large language model. This is a game that lets you experience recycling. Players can demolish buildings, collect materials, and make good use of forest resources. It is a rather complex game, but we played it three times over three days, improving the design and operation of the game. During this time, the adults played and operated the game while learning from the children.
We had a lot of fun at this camp, and the results will be exhibited at Maker Faire Tokyo 2023 in October. We hope the children had the best "daze" of their lives.
PLEASE HELP US LITTLE BY LITTLE
GlobalGiving's September 2023 Little by Little campaign will be held from September 18, 2023, at 00:00 EDT to September 22, 2023, at 23:59 EDT. All eligible donations up to $50 USD per unique donor per organization will be matched at 50% for the duration of the campaign. Please take this great opportunity to further support the children in Fukushima, in the whole Japan, and Academy Camp.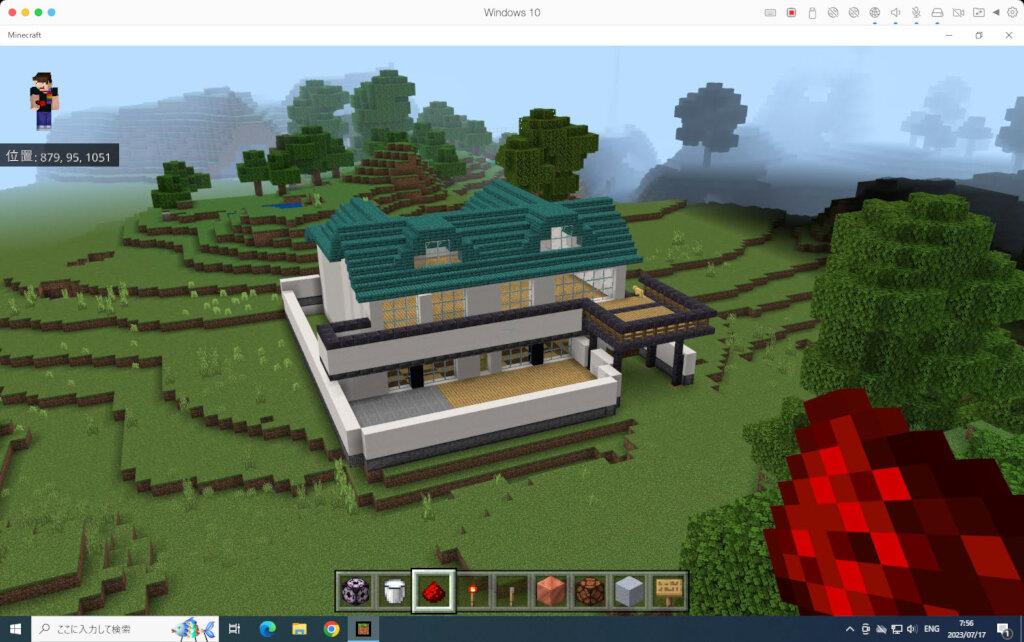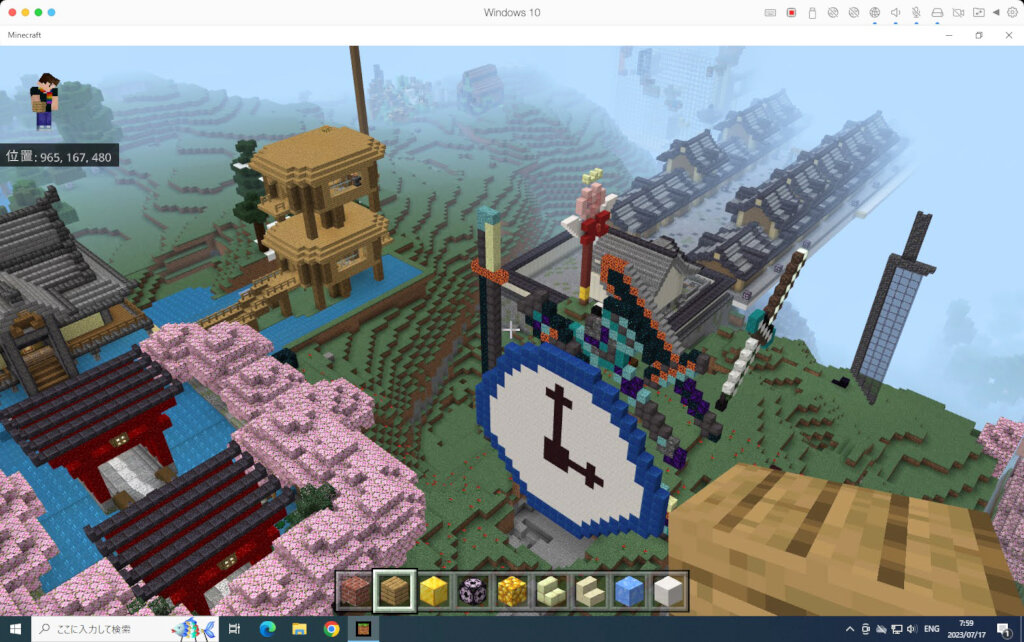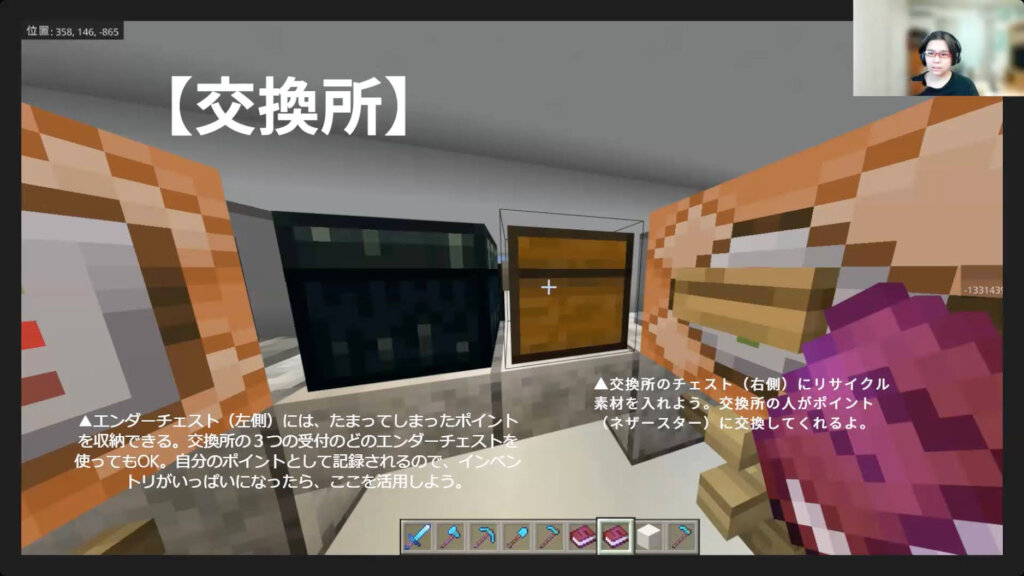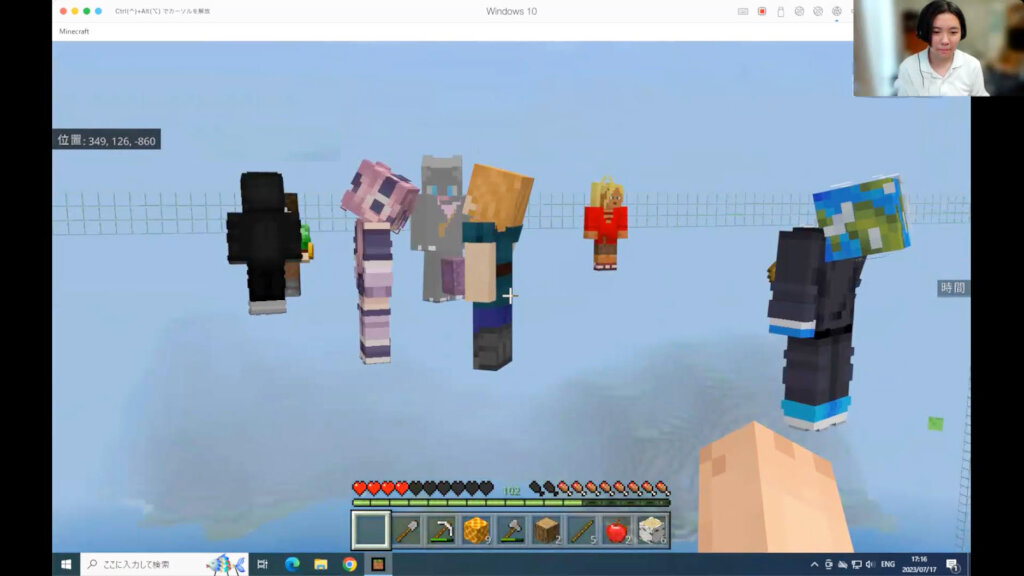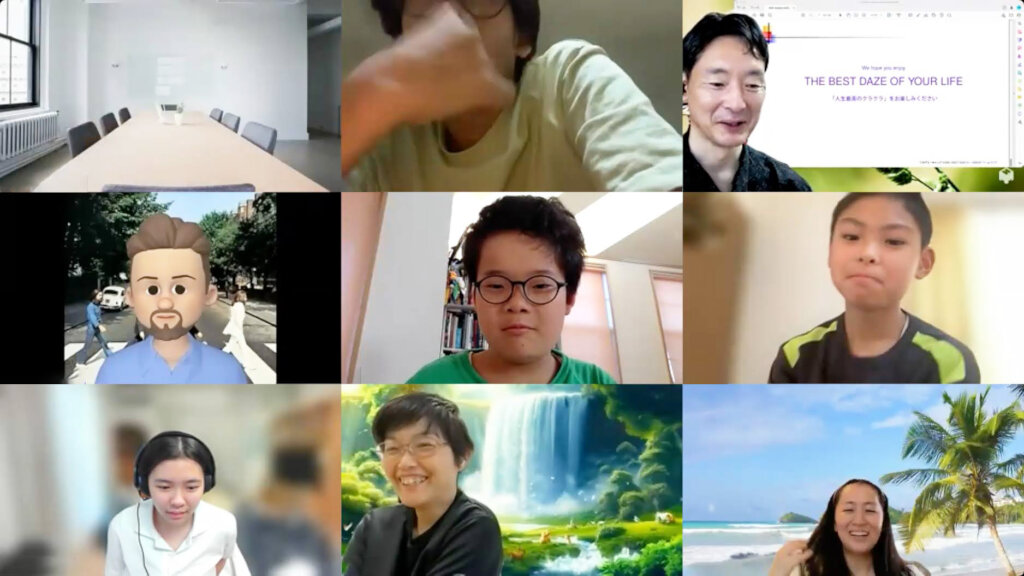 Links: