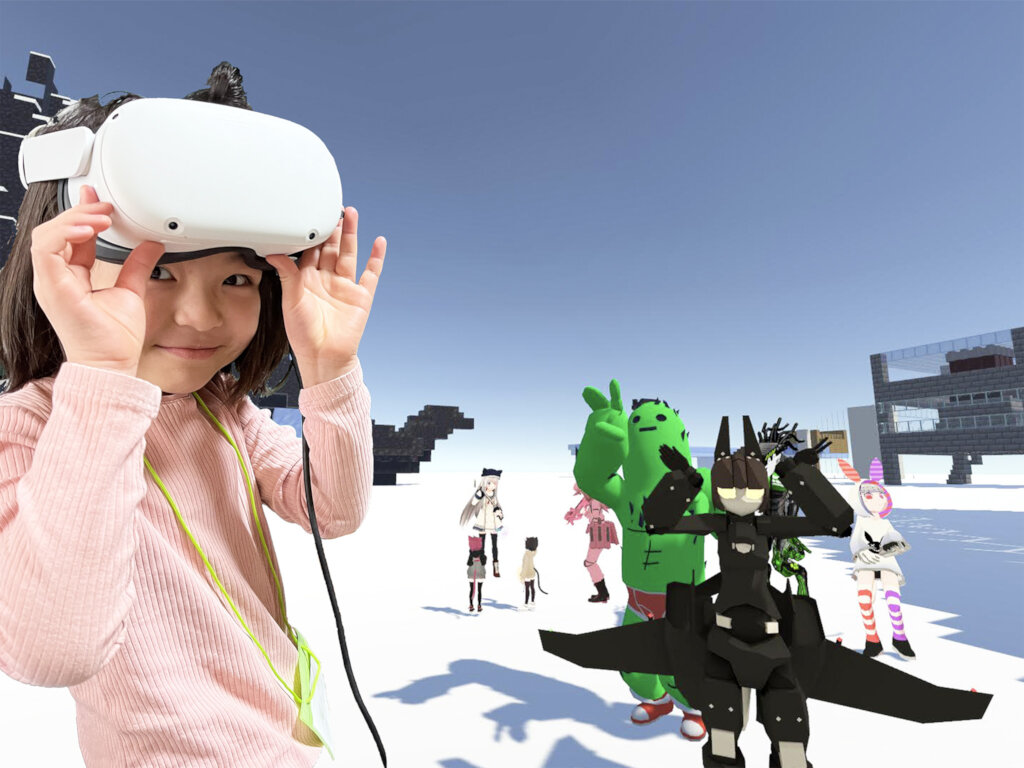 Please find a Japanese version of this report here.
We held another three-day VR (Virtual Reality) camp during the Japanese holidays in March. This time, each child decided for themselves what kind of VR world they would create. Fourteen children, ranging from first-graders to first-year high school students, participated in this exciting endeavor.
First, we reviewed how to use various VR apps, online whiteboards, and other tools, while detailing the images of the maverick world everyone wanted to create, which we had heard about from them beforehand. We wanted to hear from everyone's mouth what kind of world they would create in the VR conference room, but instead everyone took the liberty of changing the configuration of the conference room and started playing with it. It is our policy at Academy Camp to never allow time for adults to simply pass on knowledge to children. Therefore, we were never supposed to use a "lecture" type meeting room, where everyone sits facing forward except the instructor, but the children changed to that setting on their own. The reason was that the whiteboard in front of the room was easy for everyone to see and perfect for drawing! (As the children draw on their desks, their drawings are reflected on the whiteboard in front of them.) We thought it was very precious time for the children to draw with all their hearts, so we left them alone.
It may have been worth it. Once the children began to create the elements of their "unprecedented" world, they showed their talents to the fullest and filled the world with strange and wonderful objects. A giant monster and its nest, jumping slimes, suddenly appearing waterways, an impossibly tall tree house, a big kitten, toy train tracks, a summer-inspired house, a giant tree, colorful stairs and world boundaries. We ended this short camp with a promise to continue creating this world (so we didn't really check out from the camp). We think we got off to a good start in creating a maverick world!
PLEASE HELP US LITTLE BY LITTLE
GlobalGiving's April 2022 Little by Little campaign will be held from April 4 to 8 EDT (from 13:00 on April 4 to 12:59 on April 9, JST). During this campaign, all eligible donations up to $50 USD per unique donor per organization will be matched at 50%. We hope that you will take this great opportunity to support GlobalGiving projects so that all children on Earth will be able to live their own bright future. And if possible, we would be grateful for your support for Academy Camp with the children in Fukushima and all over Japan.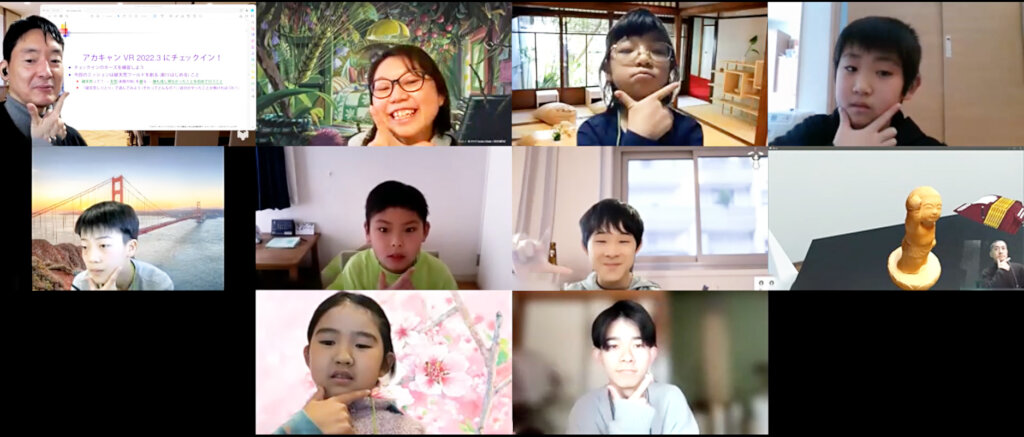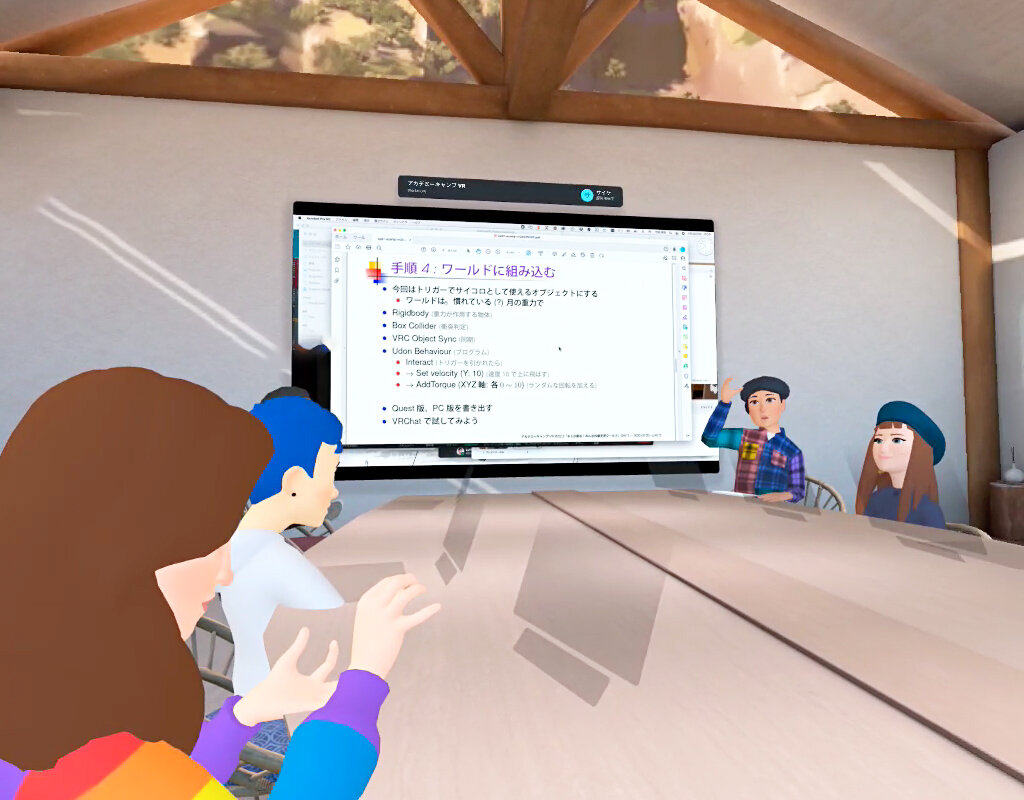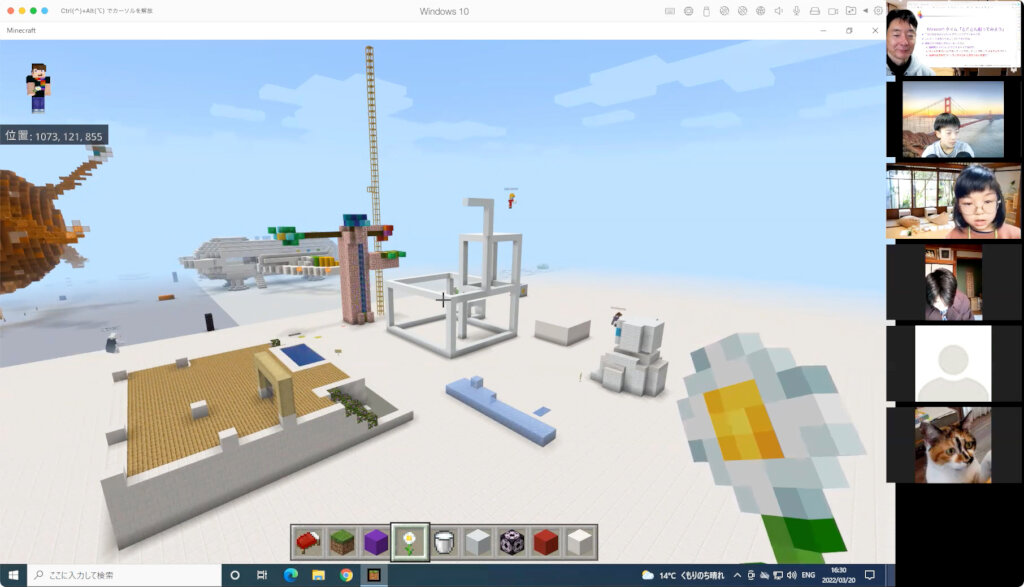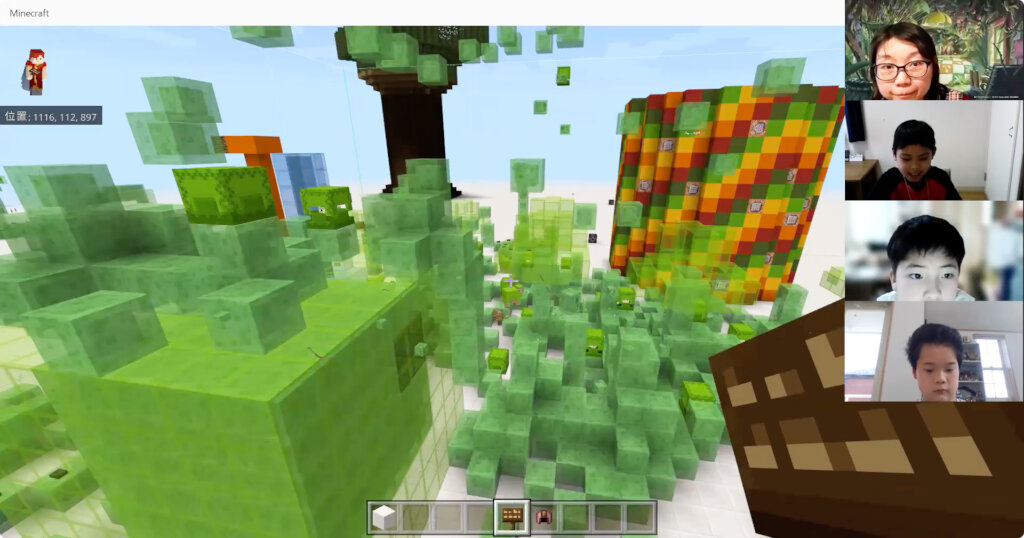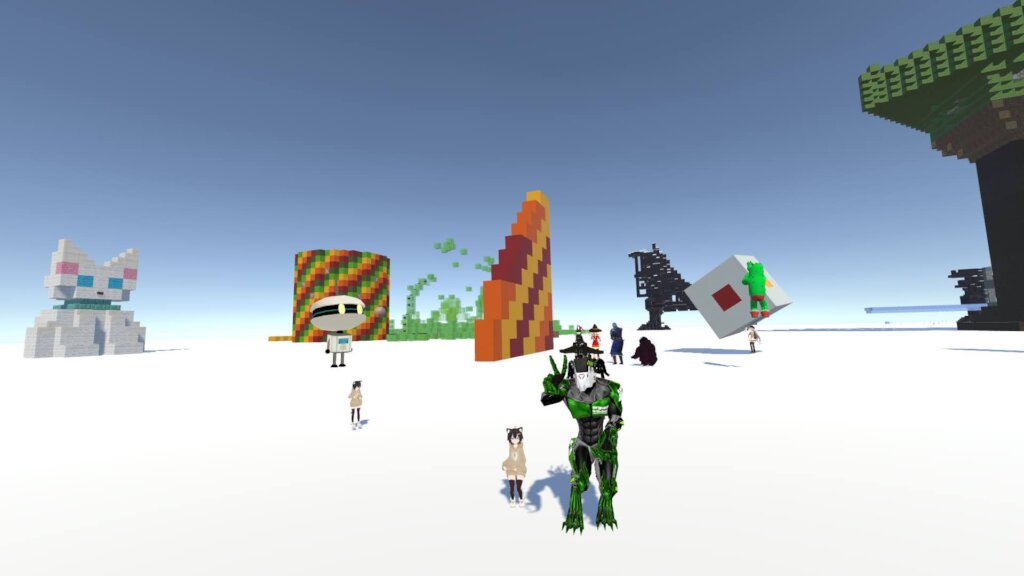 Links: