Please find a Japanese version of this report here.
Academy Camp VR Cells, the cells world that we continued to develop after the hackathon reported in the previous report, is finally at a level where it can be called complete with the incorporation of the largest cell, macrophage (500 meters in length), designed with children.
This virtual reality world, which includes the part where you aim and shoot viruses with antibody guns, is so game-like that we have decided to make it a proper e-sport. For this purpose, we organized a VR camp on an invitation basis during the Japanese three-day weekend of February 11, 12, and 13. Children who have participated in our VR camps in the past were invited.
The challenge on Day 1 was to define this cells world as an e-sport. This is also a serious game where you learn how the immune system works in a hands-on way, so it cannot be a shooting game just because there is a part where you shoot down viruses. If the score is based on the number of viruses you destroy, then the more cells viruses infect, the more viruses you can destroy, and the game is no longer about protecting the health of the host. To this difficult question, an elementary school girl who participated in this VR camp gave a clear answer: "This is a game of participation." So we set up a system where you get points for going around "landmarks" in the cells world, and a rule that the cumulative number of viruses, the maximum number of viruses present at any one time, and the current number of viruses should all better be the minimum.
On Day 2, we played a test game based on this idea, and on Day 3, we set up a scoreboard in the world and played a real game. Although we played with only one team because of the small number of participants, we were able to work as a team very well. This was the first match of its kind in the world, so whatever score we got was a new world record. We felt that we had created a world together and accomplished our goals.
On Day 1, we also visited Academy Camp's Snow Festival World together. This was a world created by our volunteers to participate in V-Snow, or Virtual Snow Festival 2022. V-Snow has become an official event of the Sapporo Snow Festival in Hokkaido Island, which was made fully online this year due to the spread of COVID-19 in the area.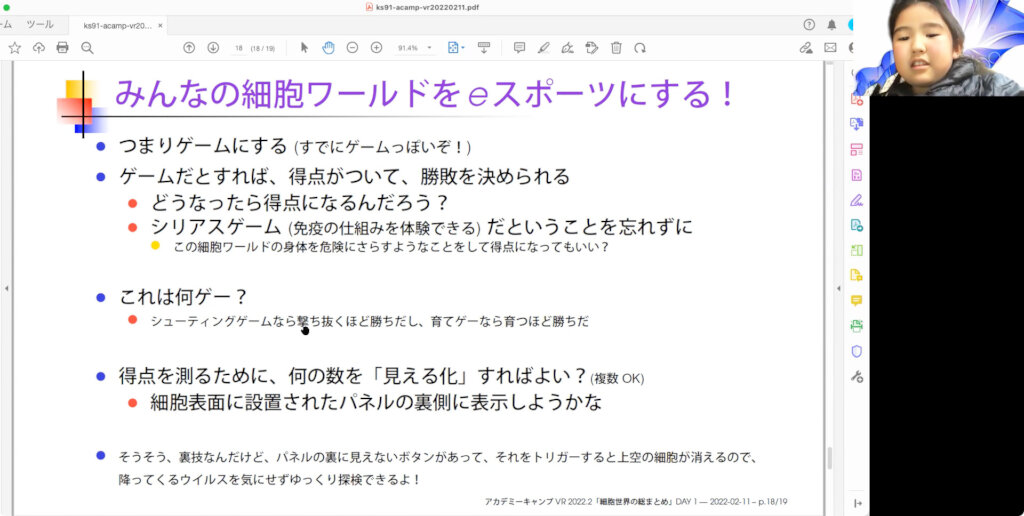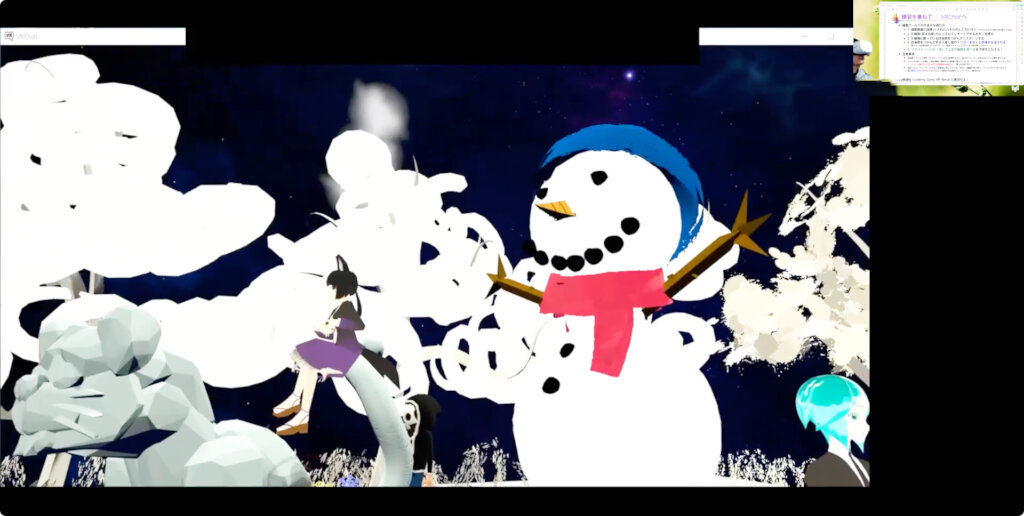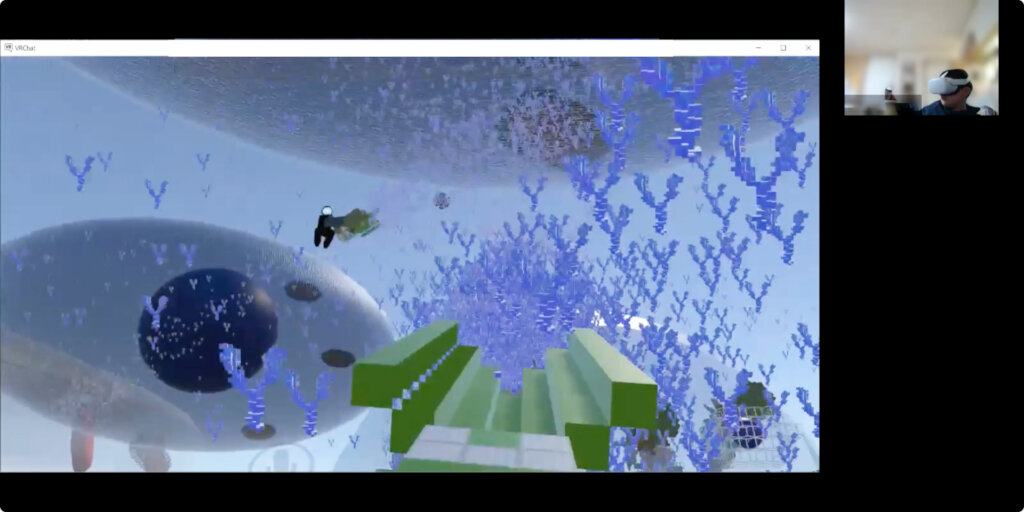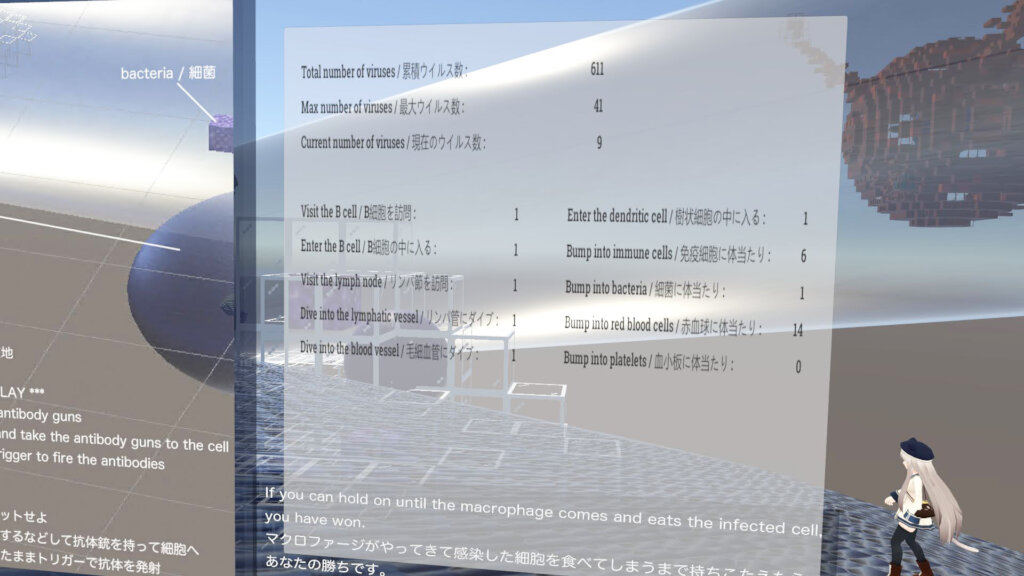 Links: