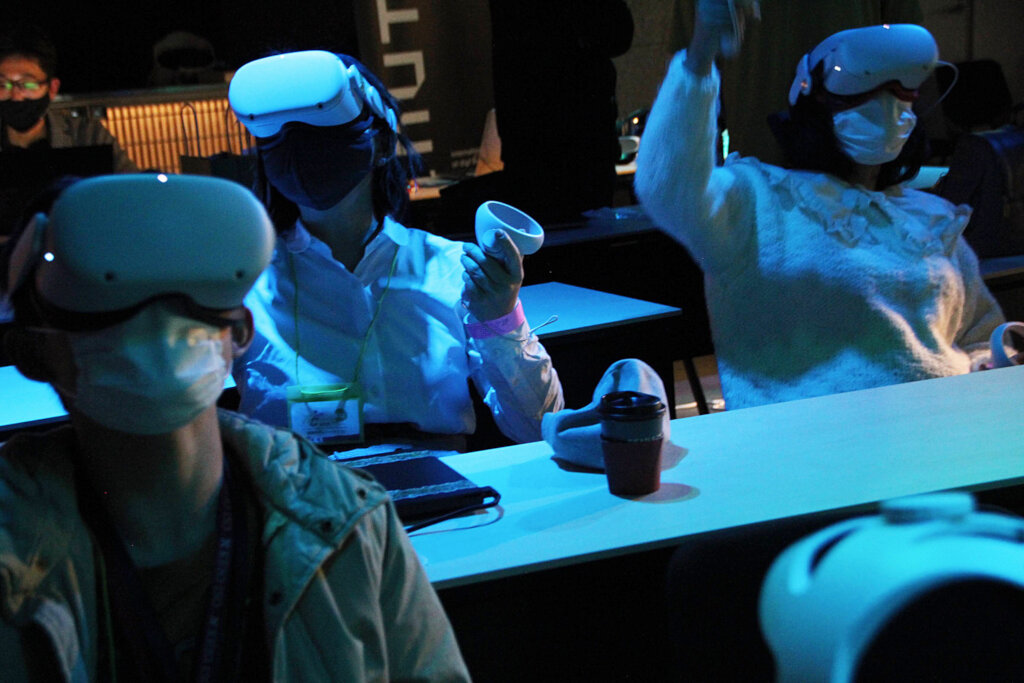 Please find a Japanese version of this report here.
Last December, we held a hackathon to complete the cells world that we started building in September. This event was held as part of the MUTEK.JP in Tokyo, a festival of electronic music and visual art, and in addition to us Academy Camp, a VR space travel project by the Department of Aerospace Engineering at Nihon University also held a hackathon at the same time.
Academy Camp VR Cells, our virtual world, is where you can learn how the human body's immune system works in a hands-on way. The participating children and adults had been modeling red blood cells, neutrophils, B cells, antibodies, and other characters(?) in this world since November.
Unfortunately, those children in Fukushima were not able to physically participate in the hackathon, which was held in Shibuya, Tokyo, but for the first time, Academy Camp VR friends from the Tokyo metropolitan area were able to physically gather together. When we played in the world that was still in the process of being built, we discovered that the antibody gun that shot out antibodies was not exactly what the middle schooler who designed it intended, so we all went into a virtual conference room and worked together to redesign it. This was almost the first time we were able to really build a VR world together in real time, so it was a great experience.
At this point, the world was not yet complete. As you will see in our next report, this major project finally came close to completion over the next two months.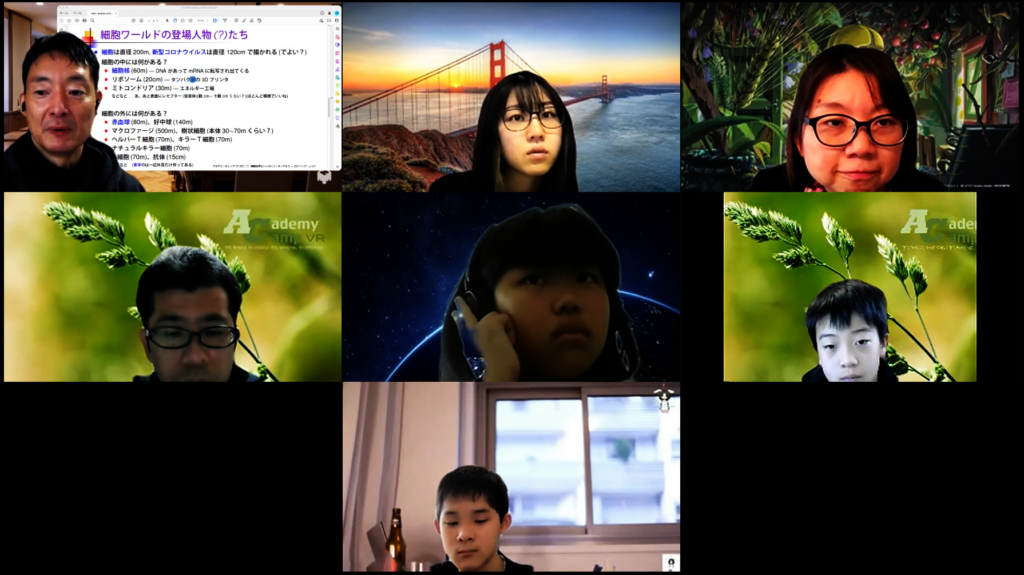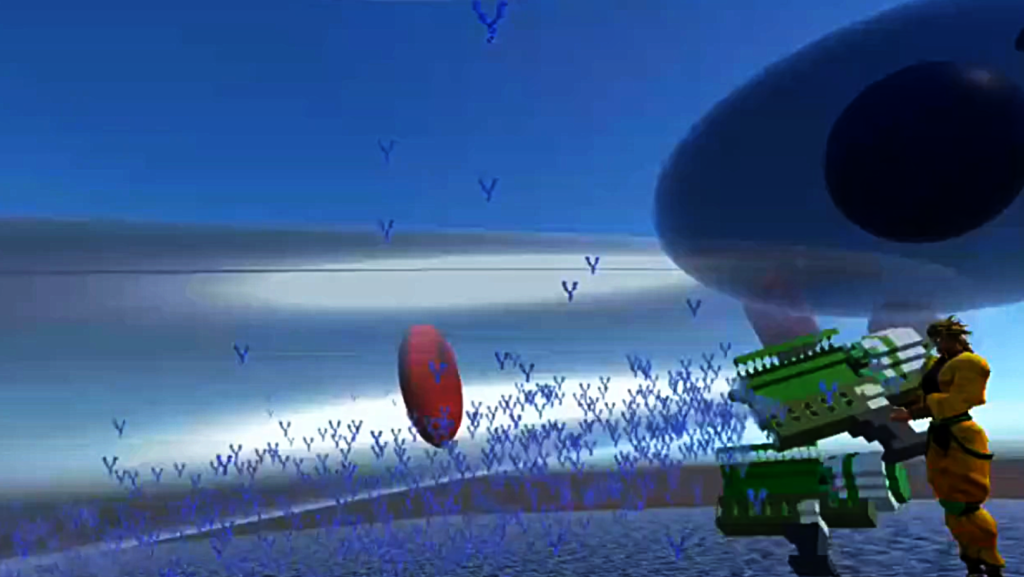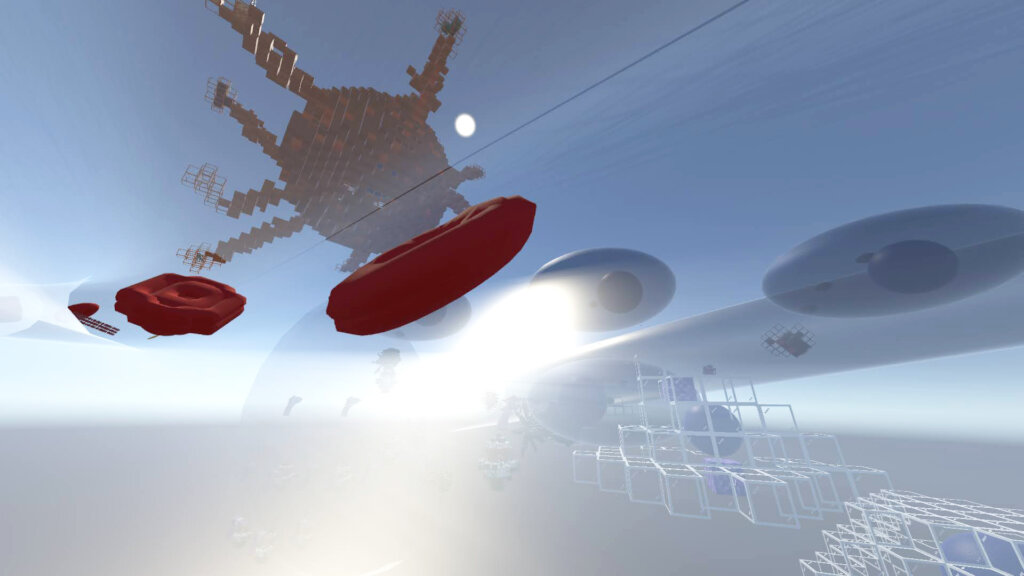 Links: