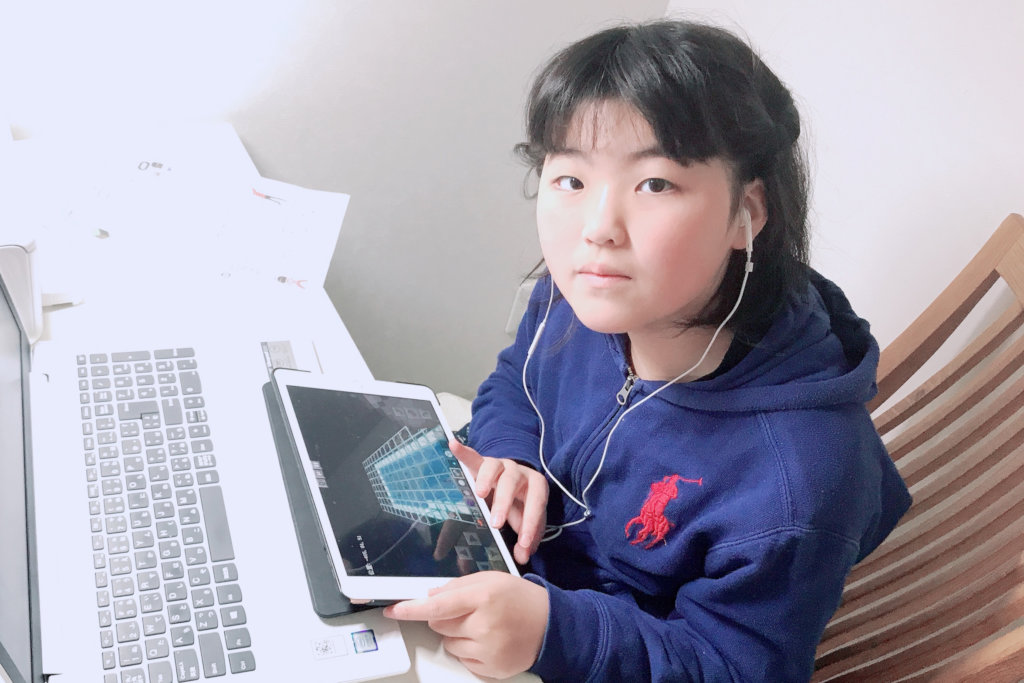 Please find a Japanese version of this report here.
During the May holidays in Japan, we conducted our first attempt at a 5-day online camp in virtual reality (VR), Academy Camp VR 2021.5 - Birth of the Planet Academy Camp. Since the use of VR headsets is not recommended for elementary school students whose eyes are still developing, we prepared a program for elementary school students to create their favorite places in Minecraft. For junior and senior high school students, we lend VR headsets to those who wish to use them for a long period of time, and decided to create a series of camps on the theme of shaping the world with their own hands (or controllers in them). A total of 18 children participated in the event. The first three days were a practice period to get used to using the tool.
In Minecraft, we prepared two worlds for children. At the end of the program, we had an expo, in which we were amazed at how many buildings the children were able to create in such a short period of time. All of them were very particular and appealing, and when they showed us the inside of their houses, we felt like we were being previewed by a real estate agent. The message from Academy Camp has always been "Be a MAKER, not a VISITOR of the world," so we gave all children who participated in the Minecraft program at the camp the authority to be operators of the two worlds, like this quote by Arthur C. Clarke goes: "ALL THESE WORLDS ARE YOURS. USE THEM TOGETHER. USE THEM IN PEACE."
For the VR program, we invited Prof. Abe, a space science researcher, as we did last year. Following a lecture on the Earth's moon, we moved to a VR "university classroom" for a question and answer session, and then visited various worlds related to space to listen to the professor's explanations. Finally, we took a commemorative photo on the surface of Mars. Also, following the reading of the last part of Arthur C. Clarke's "Childhood's End" by VR artist KAHUA, everyone expanded their imaginations and 3D-painted in the VR space at will. Then, together with improvisational artist 6-dim+, we challenged ourselves to "One Word" in Zoom, in which each person speaks one word at a time and plays the role of a single narrator. Then, in VR, the participants were divided into groups and challenged to perform a live improvisational play. Strange and exciting worlds unfolded!
At the end of the final day, the camp director received a message from somewhere. "This planet is ending.... the adults have ruined this planet. Let's all escape to another planet!" Then we all jumped through a portal, and found ourselves on an empty world. "This is the Planet Academy Camp. From here on, we can all create our own worlds." That was the closing ceremony of the camp. After everyone had said a few words and shared their impressions, another portal appeared. When we all jumped in, what we had 3D-painted together was recreated as a VR world there. With the determination to become MAKERS, not VISITORS, in their hearts, the children jumped one by one into the different portals that lead to various worlds and set off into the unknown.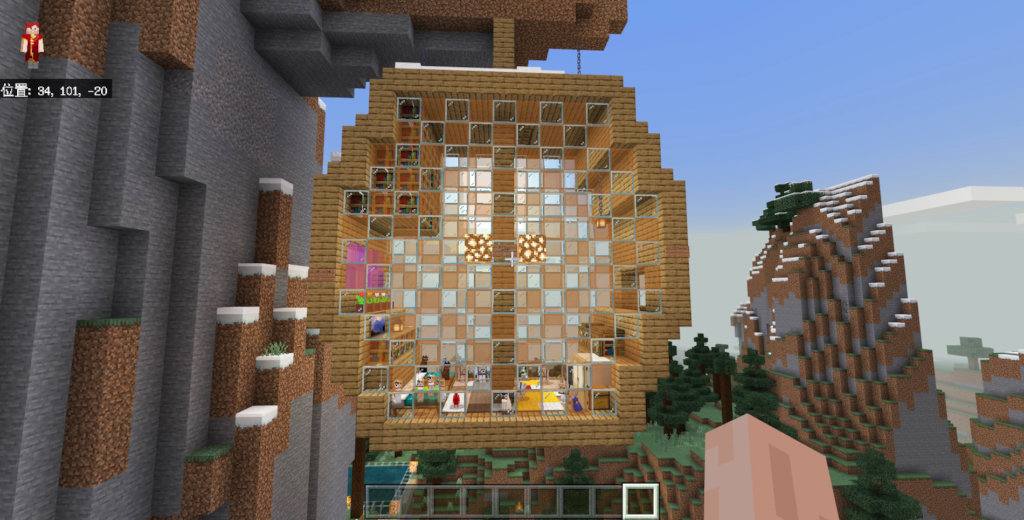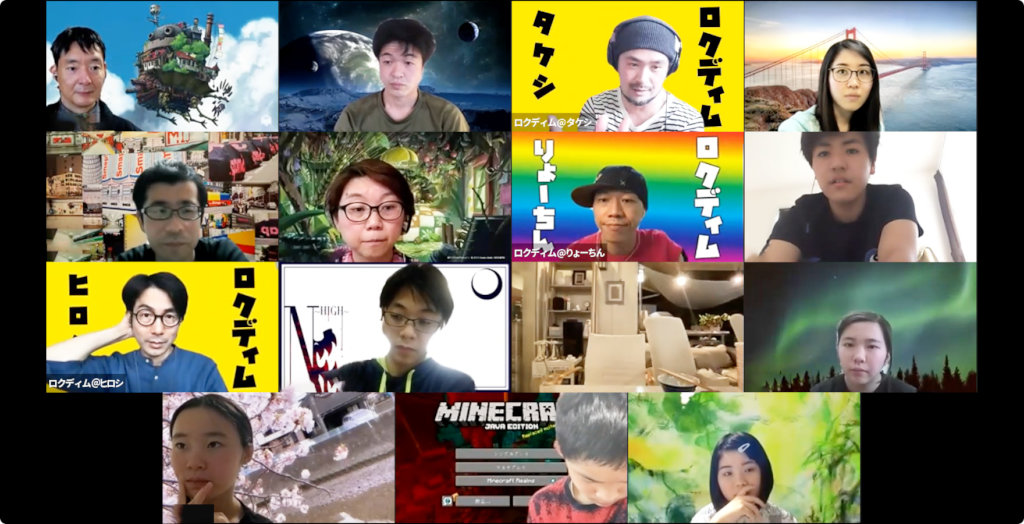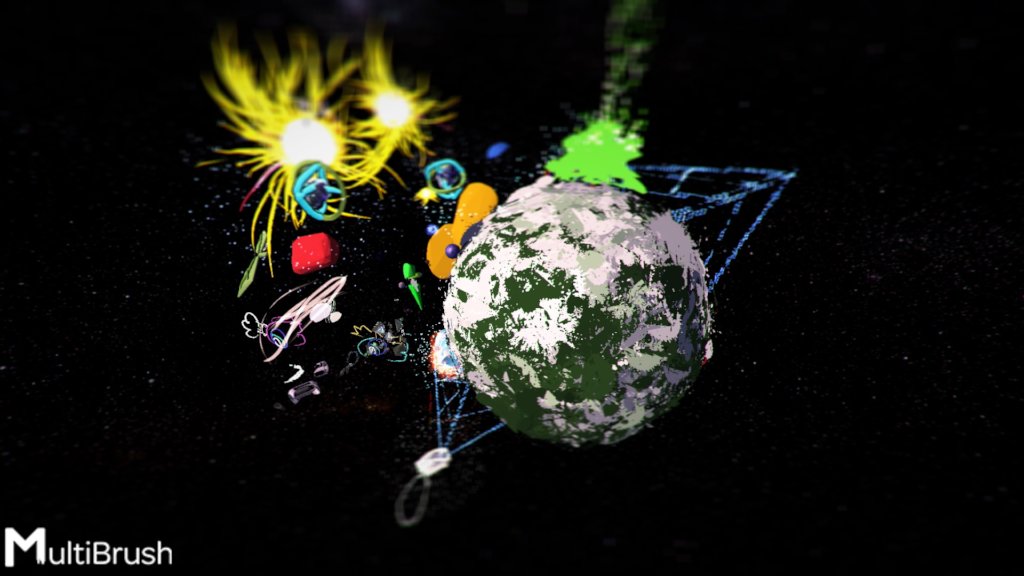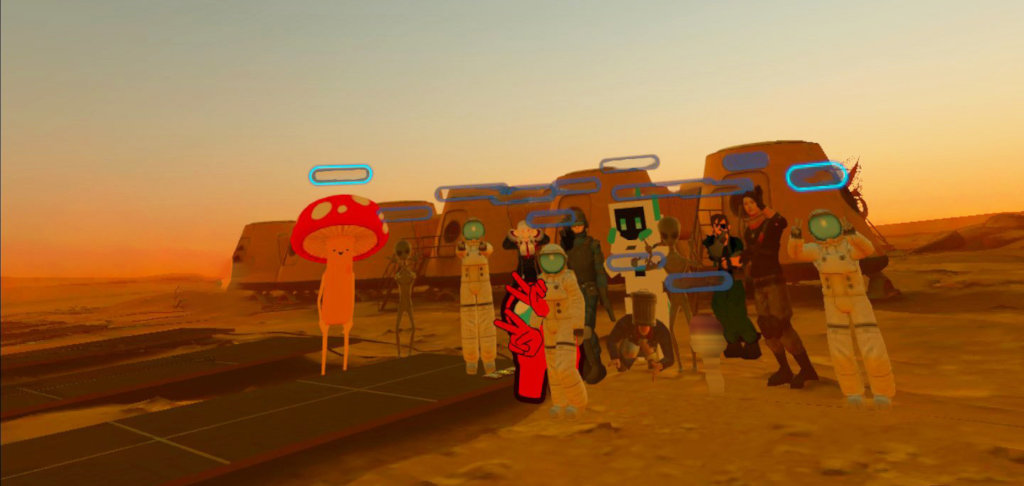 Links: