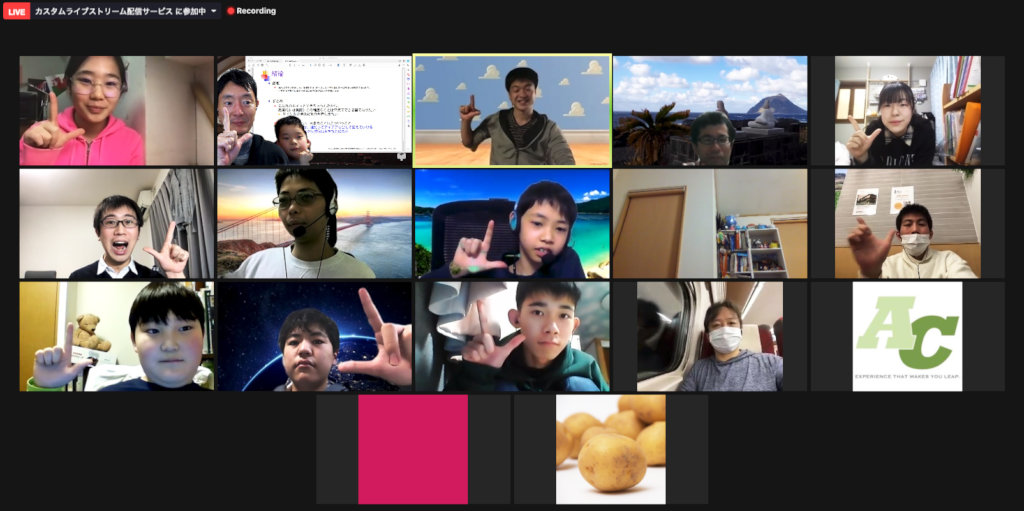 Please find a Japanese version of this report here.
At the end of December 2020, we gave our final presentations online as a conclusion to "Serious Research", which had continued through the summer, fall, and winter. This event was also streamed live on YouTube.
The aim of the presentations was to create an "Acdemy-Camp-style! conference" where young researchers (children) and adults, including university students who had been involved as staff members in this series of events, can interact with each other through their research.
To realize this, at the beginning of the conference, we used the "storytellers" method of improvisational comedy to weave a funny improvised story, interspersed with lines about our respective research.
After a good laugh, it was time to present our research. Presentations included city planning, flow experience, viscosity of natto (fermented soybeans), removal of toxicity from potatoes, English language learning, geology, sex-determination of giant hornet, playing music by gravity, cashless changing dietary habits, game making, dietary habits of Dimetrodon, controlling avatars by brain waves, and how to buy alcohol at a future shop with a digital ID card only telling your age (selective disclosure). Children, university students, and adult staff also gave presentations.
The "Serious Research" that we have been doing for a long time has come to a close. But the research by the children is still going on. Because it's not over yet!
HELP US LITTLE BY LITTLE
Please support the children of Fukushima and Academy Camp through GlobalGiving's Little by Little Campaign from Monday, March 8, 14:00 to Saturday, March 13, 13:59 Japan time (March 8-12 EST). During this period, if you donate up to $50 to Academy Camp through GlobalGiving, your donation will be matched by 50%. Please help us spread the word about Academy Camp to as many people as possible, little by little.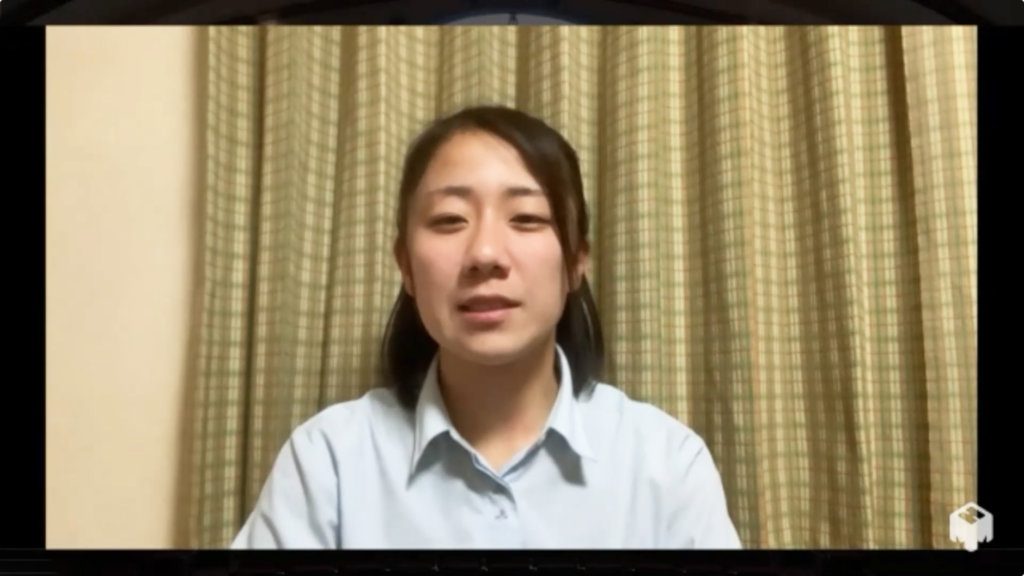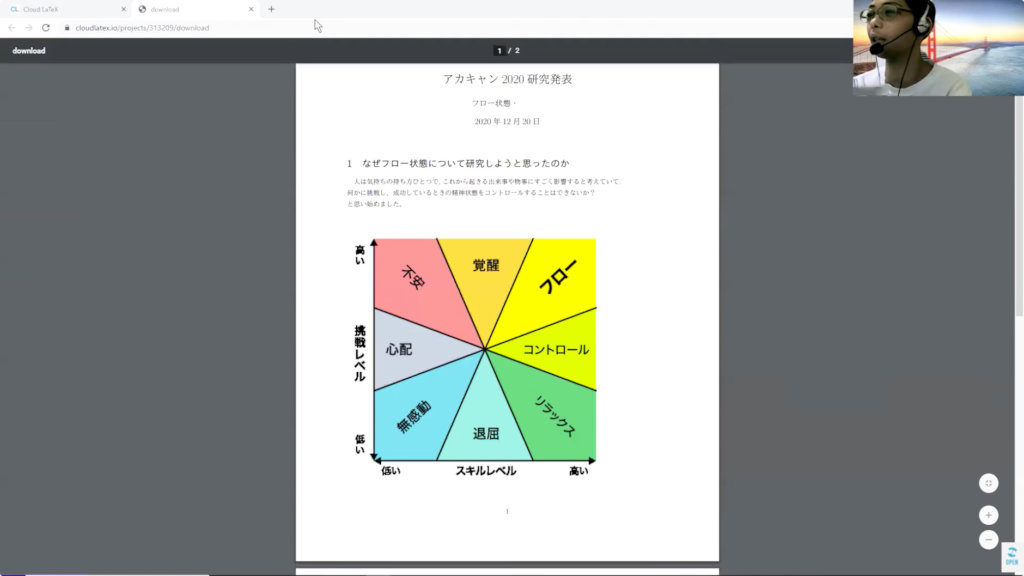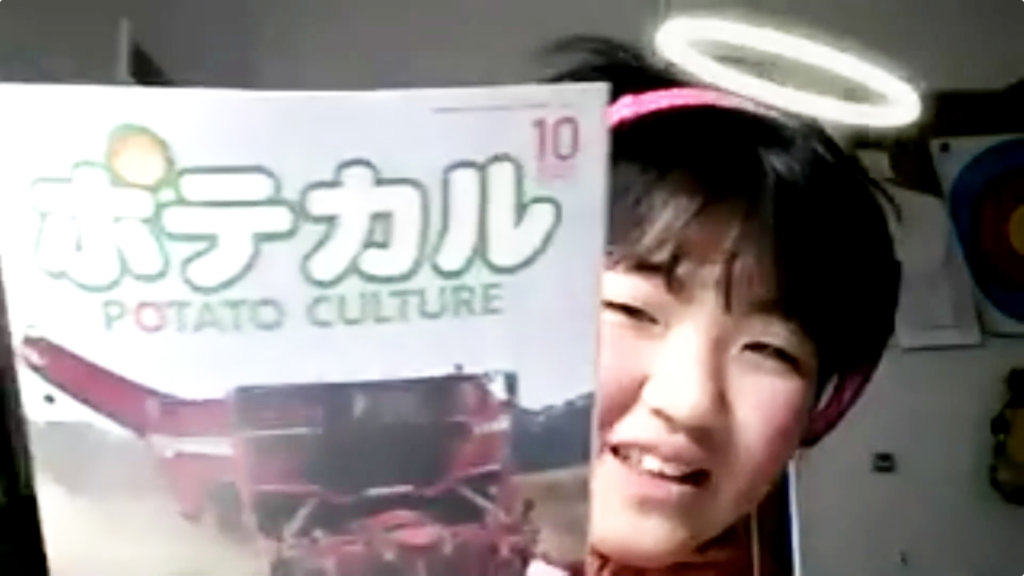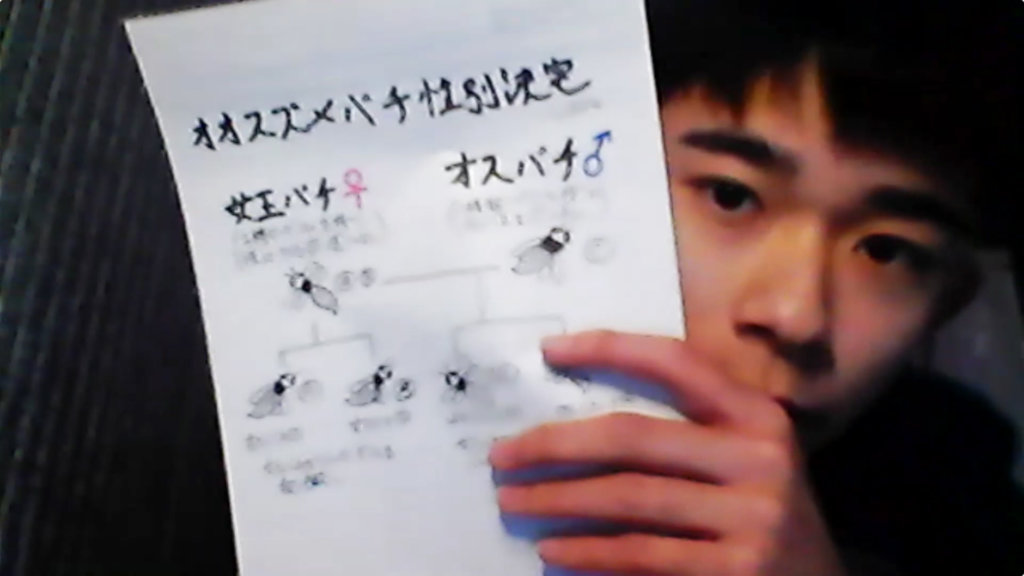 Links: