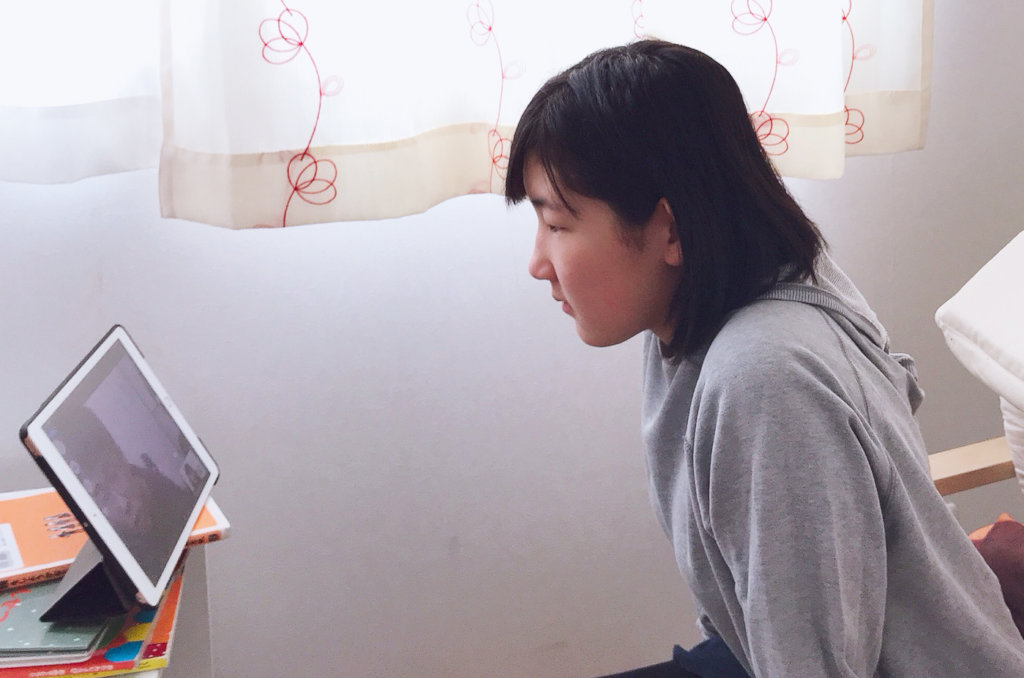 Please find a Japanese version of this report here.
Continuing from our first experience of online gathering in March, we held our first full 5-day online camp from May 2 to 6, 2020. This camp was named "STAY HOME, ENJOY LIFE", because it was held during the five-day weekend in Japan when it was recommended for everyone to stay home. 23 children participated from all over the country, not just from Fukushima.
Throughout the camp, we set up 100 challenges we could try off-line, and actually took them on. The challenges included touching a tree, wearing a kimono to take a walk, reading a book they don't like, writing in a diary with the opposite hand of their dominant hands, and so on. At the end of the camp, we set up 50 new challenges towards the post-pandemic world, including conducting research on the questions around them, finding one or more things they can be passionate about, learning three things they didn't know every day, and never forgetting the camp friends.
In addition to the challenges, the camp was full of exciting online events, including "Riddle Solving Adventure Time" where we gave each other clues about scenes from somewhere in the world that we found on online street view which others had to identify, workshop about singing by a famous a cappella singer in Japan, "Sakura Drone" workshop by a drone racer who took video of beautiful cherry blossoms from breathtaking angles across the country and by a drone researcher, improvisation play workshop and a live performance by improvised comedy actors, lecture on astronomy and especially meteor showers by a researcher who has participated in both Hayabusa and ongoing Hayabusa2 missions for asteroid sample-return, and our first online campfire.
Here's what the participants had to say about the camp: "I was able to focus more on the workshops online than off-line." "I've met people online whom I wouldn't have met off-line!" "Now I have a broader view of the world inside me."
Overall, we felt that there were endless possibilities in staying at home. We feel that we can continue to explore such possibilities by not just translating our physical camps to the digital world. We all are looking forward to another occasion to try.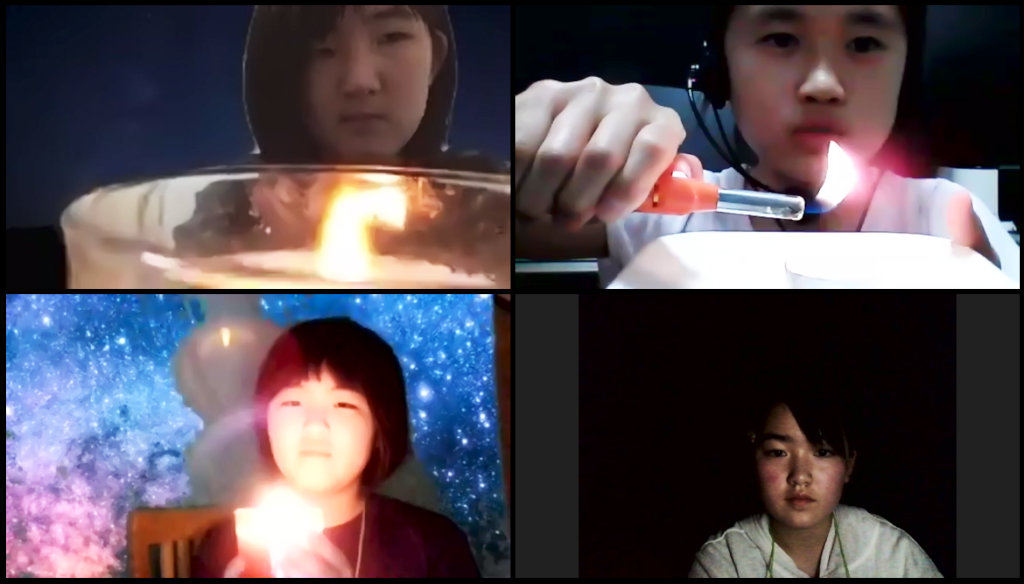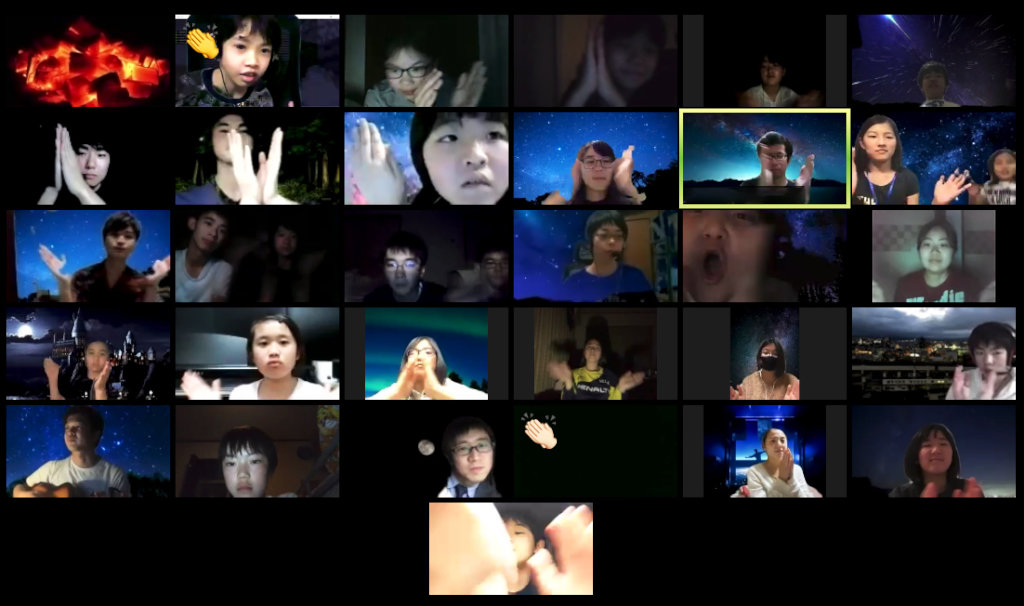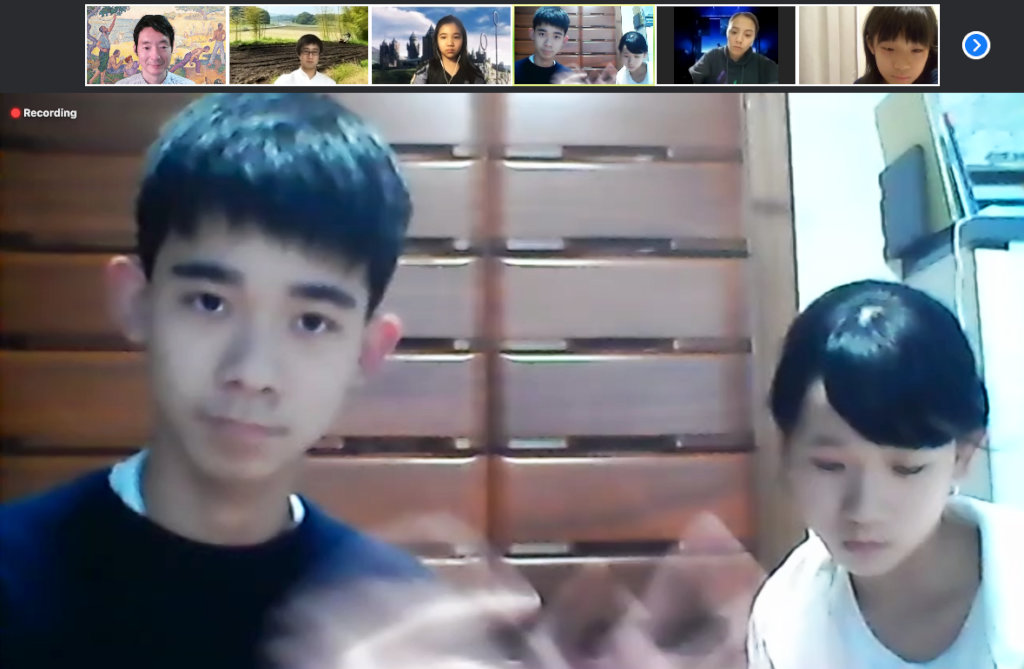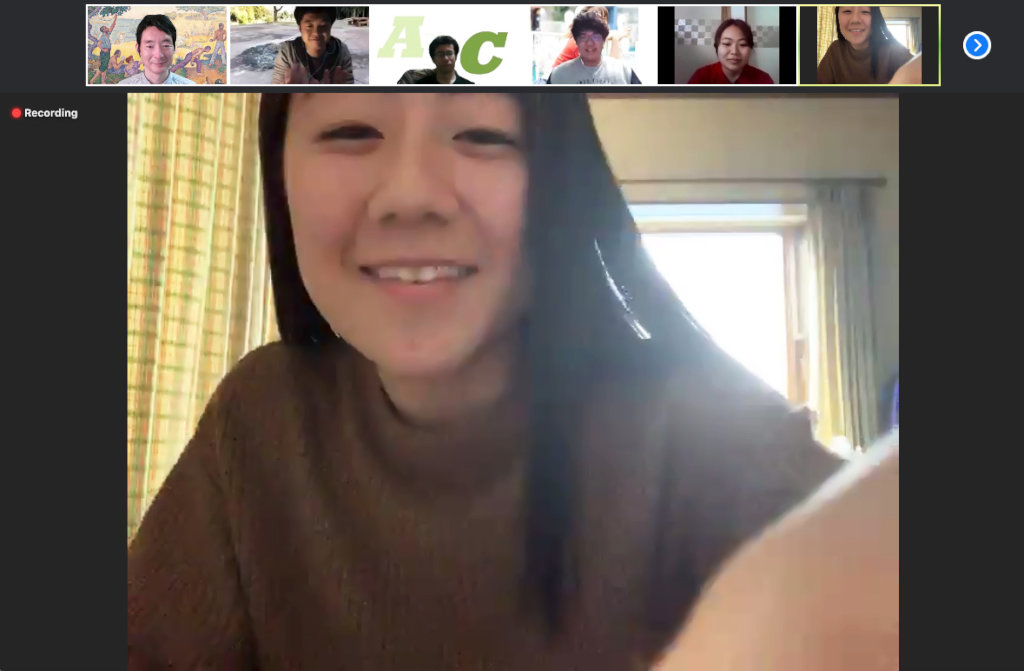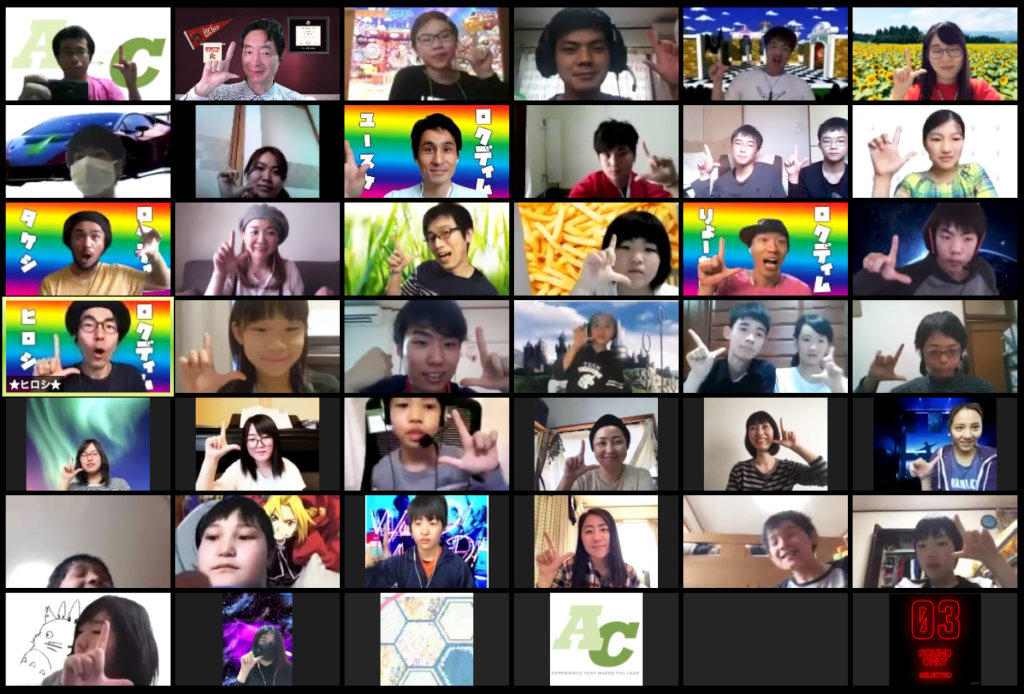 Links: