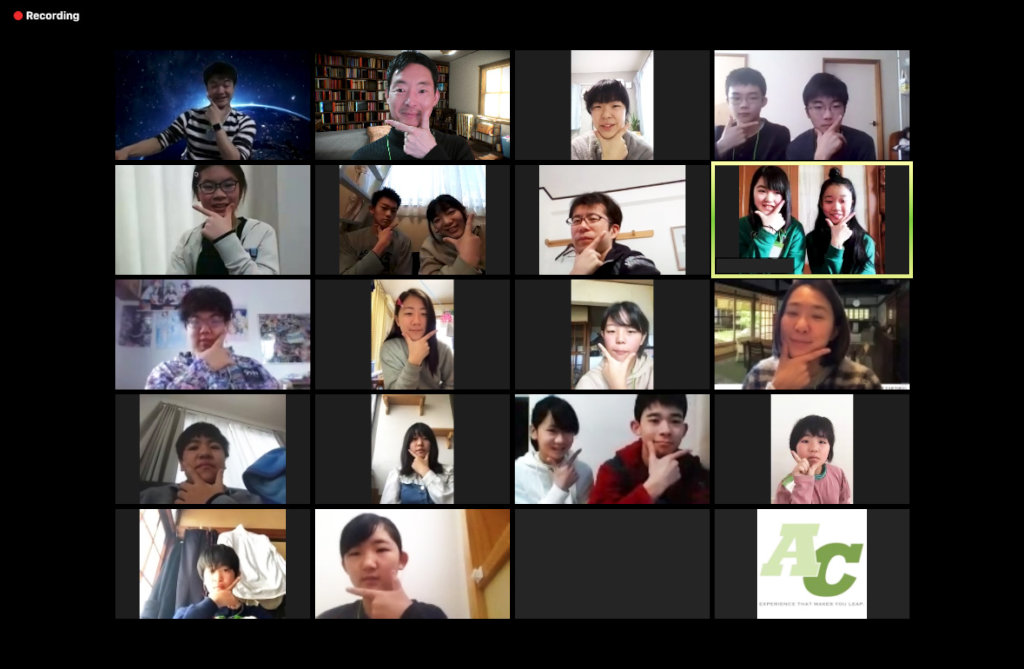 Please find a Japanese version of this report here.
As we stated in our previous report, we made our first online gathering instead of the spring camp because of the ongoing pandemic of COVID-19, for two days during the three-day weekend in March in Japan. We did one-hour morning and evening sessions each day, and 30-minute preparation time preceding each session.
We sent out invitations to those who were to participate in our cancelled March 2020 spring camp, and in total about twenty children (including eight elementary school students) participated in the online gathering, with six of our staff members. Many of them used the online video communication tool for the first time, but as we spent time playing games to learn how to use features of the tool, like using text chat and breaking out into separate groups, we believe that in the end they could communicate online better than many adults would do. Let us share some of the tips:
1) During the preparation time (first 30 minutes) while newbies tried to figure out how to connect, we shared the whiteboard for scribbles while talking about the drawings and writings so that they can get used to using the tool, know some of advanced ways to use it, and feel that they can actively participate rather than just sit there and watch, all at the same time.
2) We used chat for word games, such as shiritori (word-chain) in Japanese and writing a word one character longer each time, so that they can be fluent in both speech and writing using the tool.
3) We used breaking out feature of the tool to divide participants into groups of small number of people, where each group had our staff member as a facilitator so that children could feel easier to talk.
We also talked about life during the emergency school closure throughout Japan this month. The participants of the talk were all school-related; either students, a teacher or a professor. A girl told us that the life has been stressful, but she also told us that the online gathering eased the stress.
Overall, we had a good feeling about gathering online. Many wanted to do it again. This was actually an experiment, or a pilot program, of activities we may plan throughout this year.
WE NEED YOUR SUPPORT LITTLE BY LITTLE
At GlobalGiving, March 2020 Little by Little matching campaign is ongoing until the midnight of Friday, March 27, 2020 EDT (1pm of Saturday, March 28 in Japan), in which all eligible donations up to $50 per unique donor per organization will be matched at 50%! Please take this opportunity to help children in Fukushima and Academy Camp going through this yet another difficult time.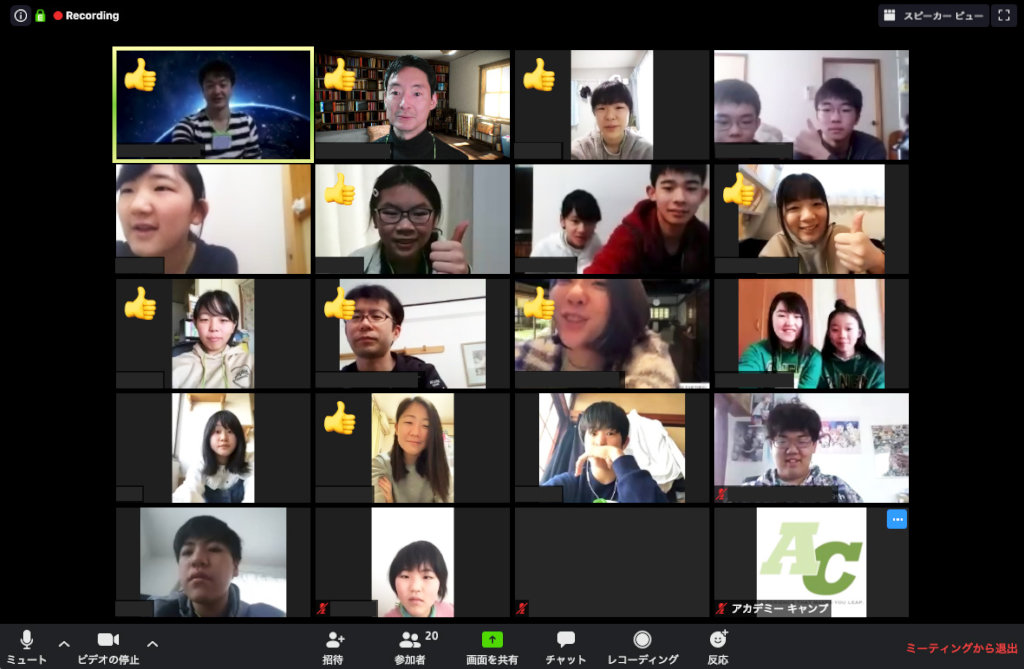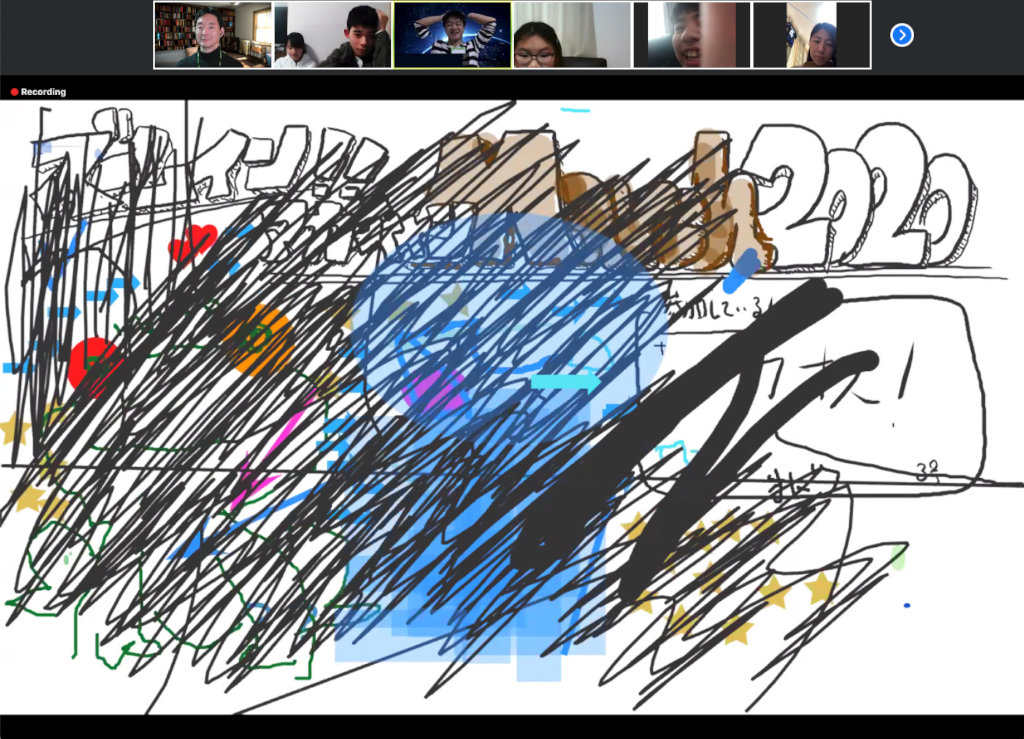 Links: