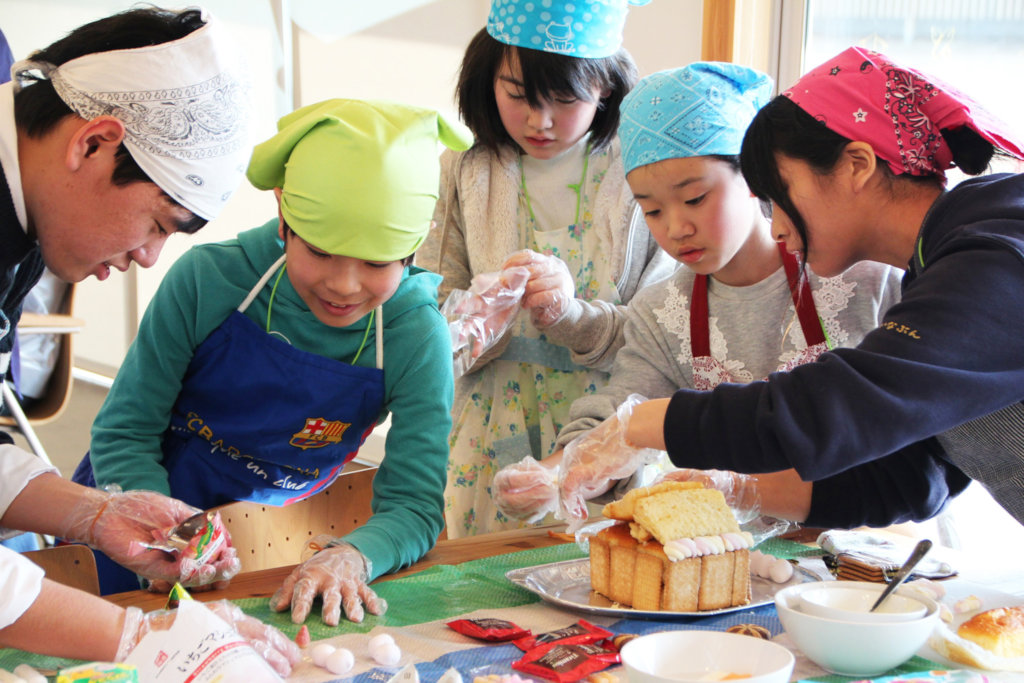 Please find a Japanese version of this report here.
During the three-day weekend in this February in Japan, from Saturday, 10th to Monday, 12th, we held our first "Academy Camp You Decide" as this year's winter camp. The camp was located at Shonan Fujisawa Campus (SFC), Keio University (in Fujisawa City), with 17 children participating from Fukushima, three of which are high school students who helped the camp as "sub-leader" staff members.
Prior to the camp, we asked the participants and staff members what they would want to do during the camp, as this camp was a trial to let children decide everything they do, because in the coming age of artificial intelligence, most of our activities will be supported by AI and robots, and we suspect that what is left for human being will be just our ability to decide. Our intention is to make this camp a "preadaptation" stage for such a future the children would experience.
Under the promise "never listen to anyone over 30 years of age" while even this promise they did not need to keep, the camp started with an icebreaking program they decided to improvise. A room was reserved for the purpose, but children went out and played hide-and-seek and tag in the university campus.
On the second day, they went shopping, and made houses (or some unknown structures) of candy. Then they "sweded" (created video work with hand-made props and costumes made out of card boxes and such) their visions of the future. Young staff members responded children's request to go for a night walk by improvising an adventurous activity to find and pick a hidden picture one of them drew.
On the final day of the camp, we enjoyed the outcome of the camp: tasted the houses made of candy, and watched videos they created.
We hope that this camp was full of surprises for the children. As they decided what to do in the camp, we wish that they surprised themselves. For them to live through the exponentially changing technological and social environment, we hope they go full-speed ahead for their future.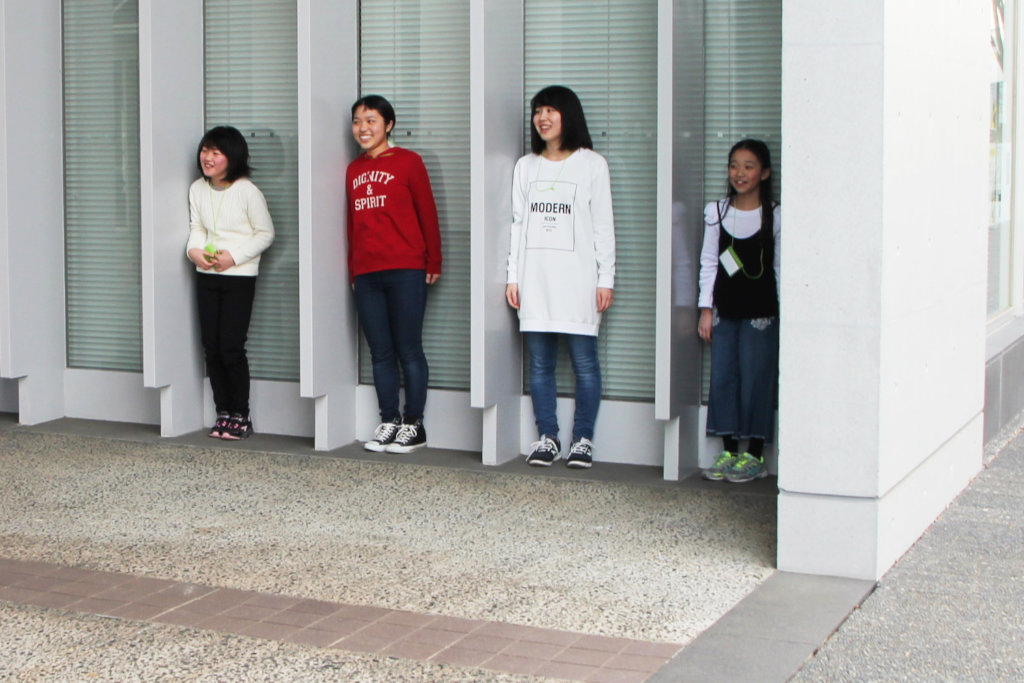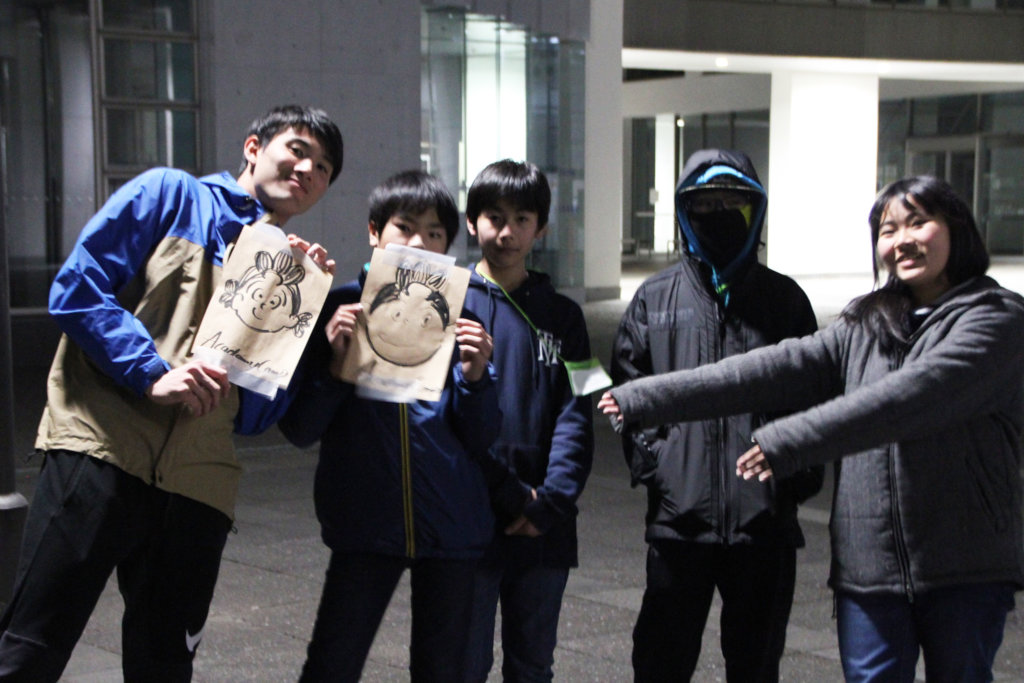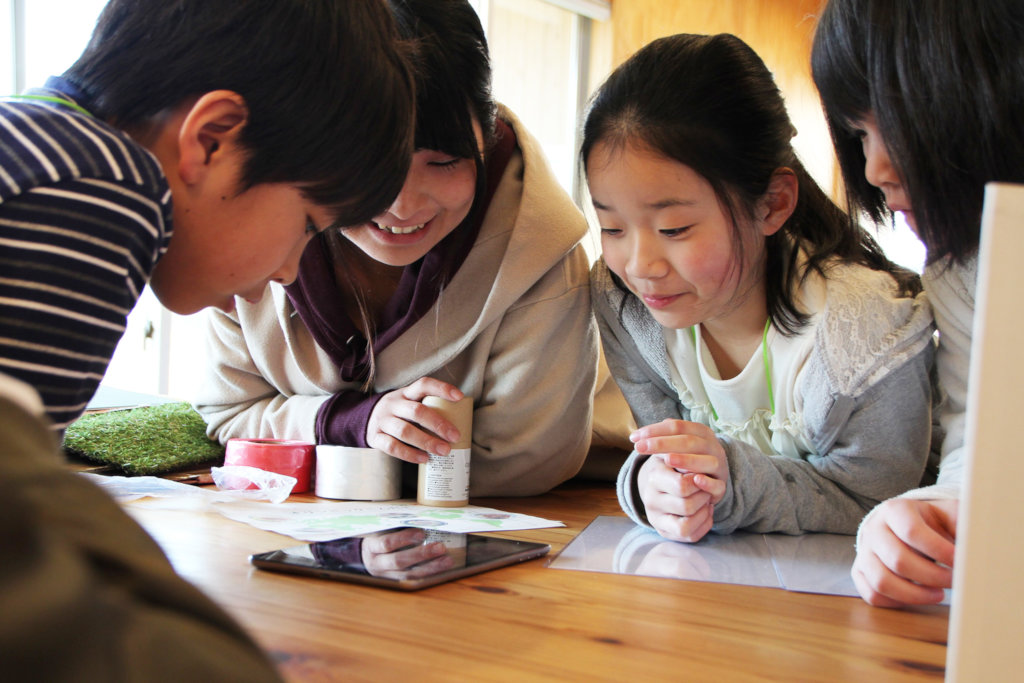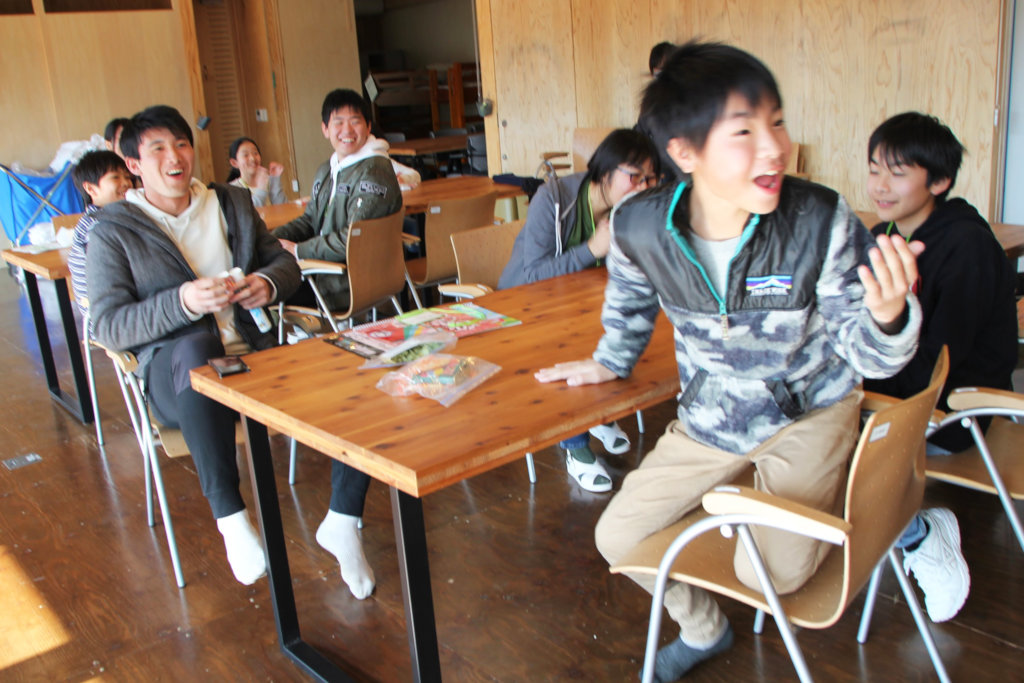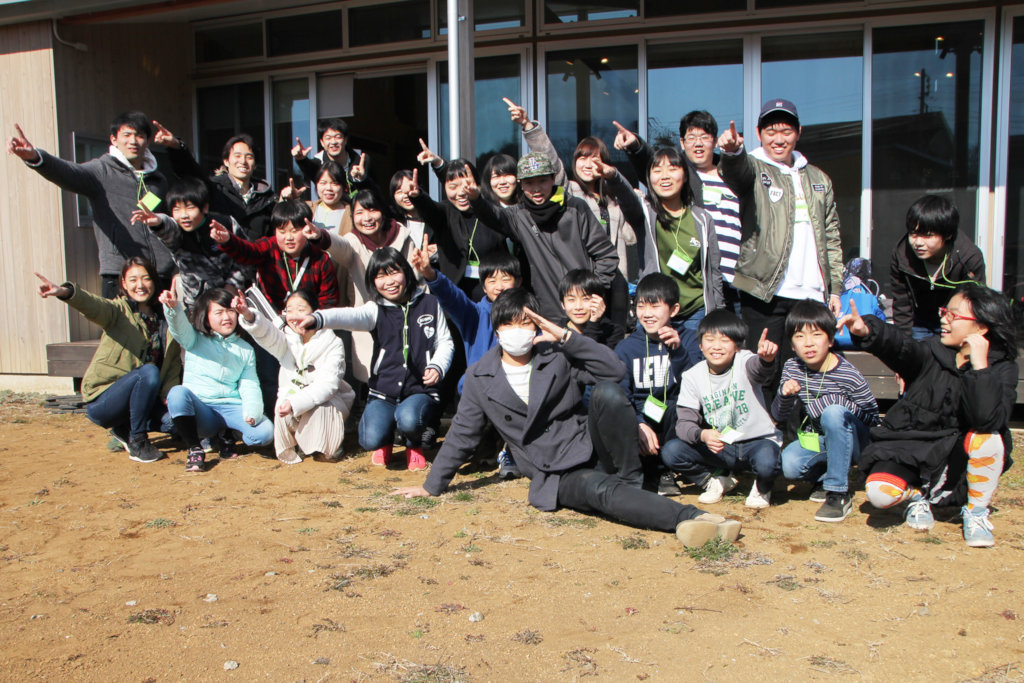 Links: