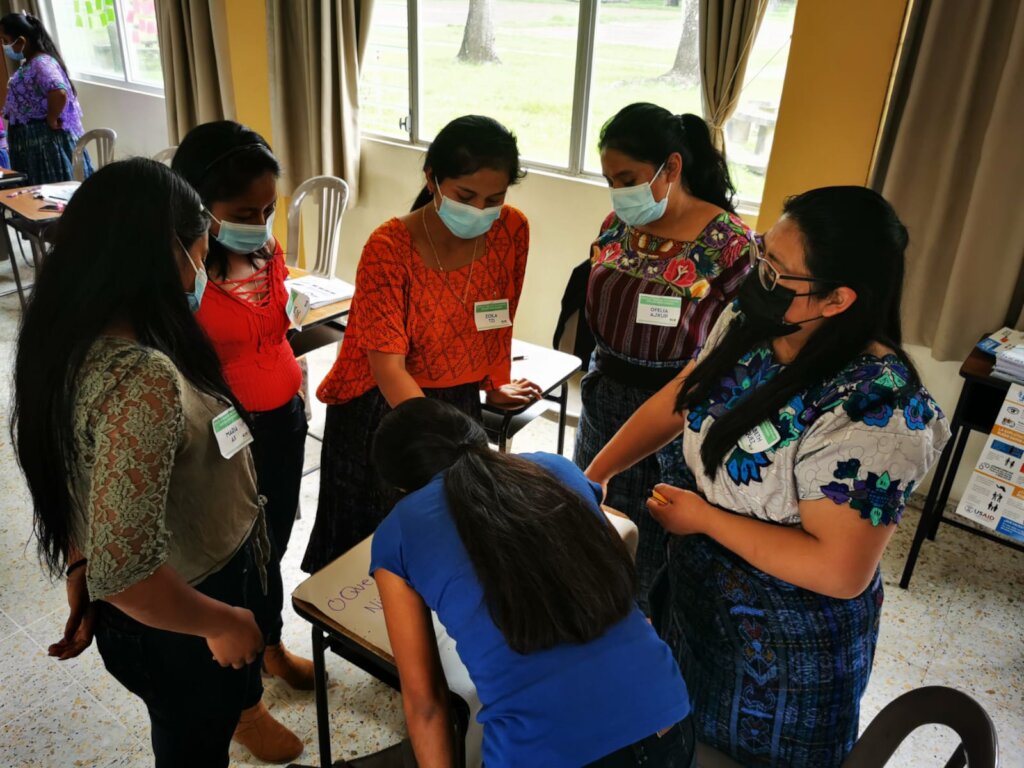 Hello dear donors and friends,
Through our journey in this community, we've told you before about the mentors; a group of indigenous leaders who are constantly learning and teaching young girls in their communities about key topics that encourage them to fight for their rights and reach their dreams. A key component of our program is the training for Abriendo Oportunidades mentors. In this occasion, we would like to tell you more about these.
Every three months, we provide them a training space (during the covid-19 pandemic we have combined them virtually and in presential), where they can learn topics such as women's, child, financial education, gender, sexual and reproductive rights, among others. The goal? To allow mentors to learn new skills, strengthen their knowledge, and share and dialogue between them to encourage their critical thinking.
Some months ago, 19 mentors from Chisec (Alta Verapaz) and Momostenango (Totonicapán) spent a week at Ciudad de Guatemala where they had the chance to keep learning about human rights, sexual and reproductive health, and bodily autonomy. During this week, we had the privilege of having representatives of national organizations and institutions, such as the Procuraduría de los Derechos Humanos, WINSG Guatemala, and Guatemala Menstruante. Once again, thank you!
With the aim of strengthening their right to recreation, which is poorly abandoned by the State, we visited the La Aurora Zoo, where the mentors had the chance to interact between them, and above all… to have fun!
We are very happy with this training result because the mentors got to tell their experiences and learn about other's. They had the chance to learn how these key topics have an impact in their physical, emotional, and social environment. We are certain that all these learning will help them to transmit their knowledge to the girls and adolescent women of their rural communities.
As always, we would like to thank this beautiful community for your continued support. Each donation has been very useful for us to keep providing indigenous women key tools so they can reach their goals.
Best regards,