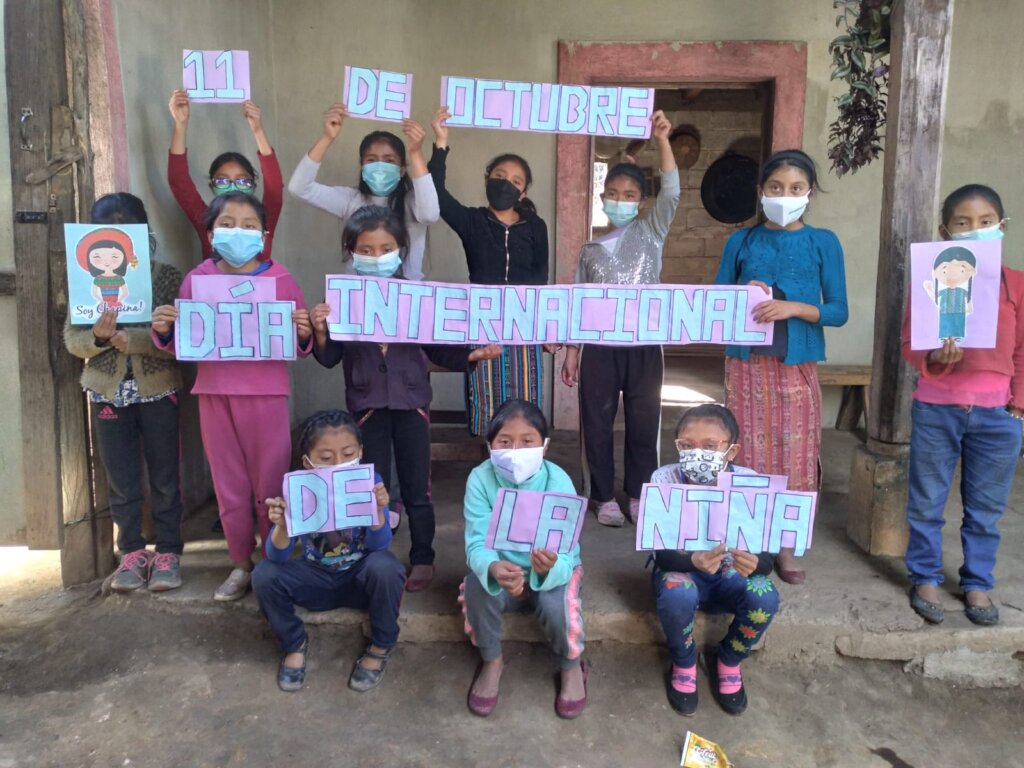 The pandemic brought unprecedented changes to the lives of indigenous girls, who were already struggling to pursue their life plans and continue with their education. Since schools closed in March 2020, indigenous girls have not been to classrooms and are facing the effects of prolonged confinement, disconnected from their teachers and friends. These effects also include high connectivity costs, lack of regular and free access to internet, and lack of access to vocational training alternatives offered in their communities. Additionally, indigenous communities report the lowest vaccination rates due to the lack of consistent information offered by the Ministry of Health and neglect from the government to prioritize indigenous communities as highlighted by the Pan-American Health Organization. Left at home without access to consistent learning opportunities, adolescent girls are dropping out of school as early as age 10.
The Abriendo Oportunidades program (AO) currently serves 20 indigenous communities, reaching 800 girls ages 10-17 with tutoring and recreational activities. Through 2021, the AO program deployed teams of mentors who consistently support girls with homework, and organized in-person meetings in open spaces with COVID protection protocols. For the rest of the year, the team of female indigenous mentors will continue to offer girls face masks, information on how to be prevent exposure to the coronavirus, and the traditional curricular content on comprehensive sexuality education.
To keep girls engaged with learning, and reach those girls that have dropped out of school, mentors continue to offer training on food security, teaching girls the basics of agriculture with perspectives informed by the local indigenous worldviews. We are also partnering with local education authorities to find enrollment pathways for girls and families that have decided not to come back in 2022.
Finally, we share with you a couple of photos of the celebration for the International Day of the Girl, honoring the effort and aspirations from all AO girls in Guatemala.
We will continue to be there for girls, as we know we count on you to keep supporting the invaluable work of the mentors, who became first-line responders for adolescent girls as the pandemic unfolds.
Happy Holidays from the Abriendo Oportunidades Team!