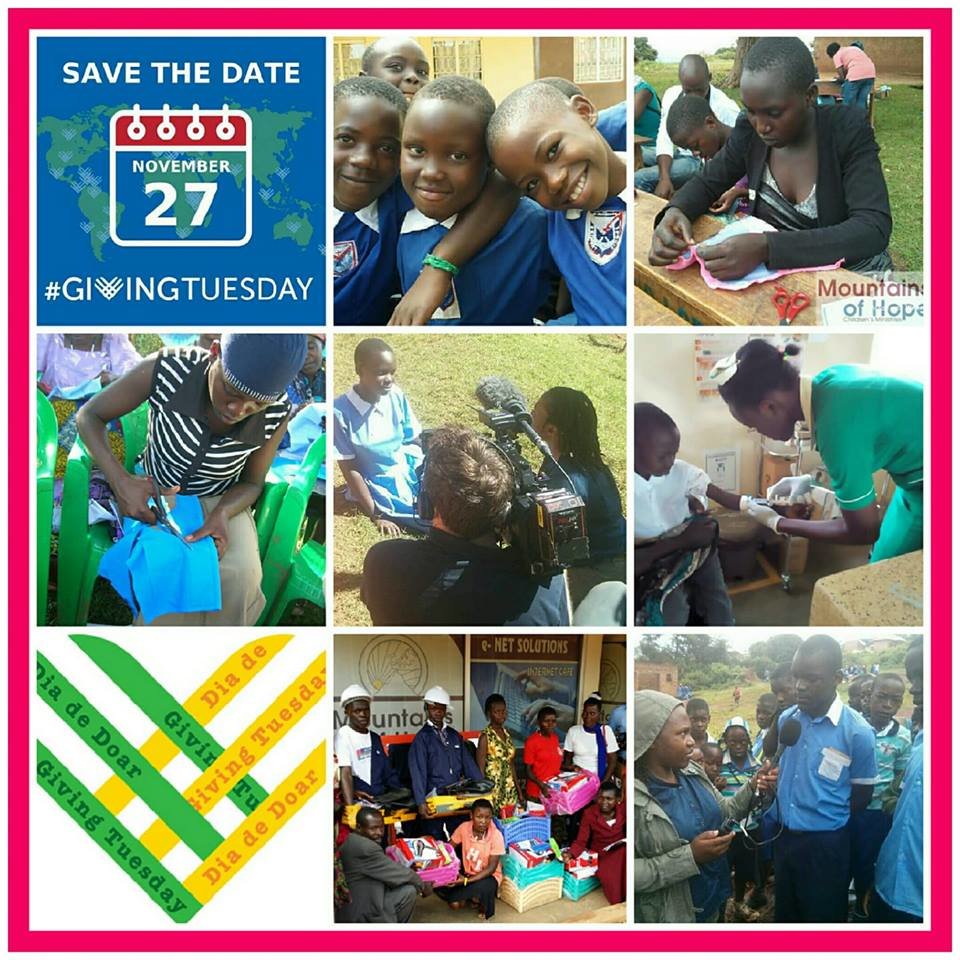 Hi,
I must salute you for your continued support in our efforts to empower needy communities in Uganda, we have highlighted a few of our achievements so far, your donations and other Globalgiving donors and other partners have enabled us reach there.
The project together with the community worked closely with the Mpigi District Local Government and the three sub counties in lifting up child well being through improvement of quality of education for children. With support from Globalgiving donors, the provision of lunch to 500 children in 2 Primary schools has enabled children to enjoy studies. Provision of clean water purifiers in 2 primary schools has contributed to reduction in hygiene and sanitation related diseases among school children and the neighbouring households. The Child well being awareness raising and adoption of appropriate practises among the community members has had an input in the way parents and community handle children, thus enhancing care and protection of children in their households and the community.
The increased level of knowledge on HIV&AIDS among community members has contributed towards reduction in occurrences of new infections in the community especially among youths and women who are the most vulnerable groups in the community, which eventually has enhanced to children and families being in good health free from HIV and AIDS in the community.
Focus on the most vulnerable
To support and promote participation of people Living with HIV, elderly and disability, Mountains of Hope has extended an opportunity to 40 OVC with school fees, books to be able to practice writing and reading at school and also shoes. This will enable them to actively contribute to community development.
1: EDUCATION
Progress towards project goal
Education project has contributed to improved quality of formal education for 300 children of St.Balikuddembe primary school Kafumu with provision of lunch to pupils as well as provision of water purifiers to enable children drink clean and safe water at school, the project has facilitated one girl with special needs to continue school in school for the deaf. The creation of good learning environment has contributed to improvement of quality of education for 343 children, the payment of school fees and school support to 7 children has enabled them be retained in school.
The Education project has also seen five (5) of the students supported by Globalgiving donors complete University in Uganda's government Universities, Joseph graduated with a bachelor's degree in Social work and social administration from Makerere University, he now works with a telecom company in Mpigi town near Mountains of Hope office, Evelyn graduated with a bachelors degree in Procurement and now works with a primary school in Kampala, Peter graduated with a diploma in accounting and now works with Mountains of Hope, Joseph S graduated with a diploma in computer science, he operates a computer center in Kalisizo, Sharon completed a two years diploma in nursing and yet to graduate.
Harriet is on her second year pursuing a diploma in nursing in Iganga school of nursing, Harriet is also supported by Globalgiving donors
2: HIV/AIDS
Progress towards project goal
The goal of the project is reduced HIV/AIDS prevalence and its effects among 216 OVC of Kiringente sub county through integrated approaches of prevention care support and advocacy.The project is mitigating the impact of HIV & AIDS in the community through strengthening Community led HIV prevention, Care & Support and advocacy. This is aimed at improving the well being of OVC and reducing the viral load and encourage positive living. The project is working closely with parasocial workers who also serve as linkage between OVC and the Health centers.
The project has brought about Positive living for OVC infected and affected by HIV/AIDS and lost to follow up cases. This will help contribute to long life as OVC will repond to treatment. Productivity will be enhanced as people will have prolonged lives hence making them able plan and organize their life for the good of their families and cater for them. The People Living with HIV can now access ARVs and also access other services such as nutritious food is being provided to an OVC who is positive due to implementation of HIV/AIDS activities.
3: Nutrition/ Health
Mountains of Hope worked in collaboration with the village health teams in each community to mobilize mothers for the Health and Nutrition trainings and sensitizations, as a result, 260 mothers in 9 communities were trained in food preparations, healthy living and establishment of vegetable back yard gardens. Following our monitoring reports in November 2017, 46 out of 55 monitored participants in the Nutrition training now feel better equipped to supply their children with the nutrients that they need to grow healthy and strong.
The 10 children who were found in yellow (poor health) were found healthy during monitoring, an indication that the mothers practiced what they learnt from the training.
The weighed children using MUAC (Mid Upper Arm Circumference) during the training reflected a good result "green" as classified in the figure below:
Sanitary pad project
The project followed up with the girls, women and men trained on menstrual management and found that communities had responded positively to the sanitary pads they were trained in, as a result, two women are making, using and selling their pads to earn a living, a report from the Besania Primary school in Mpigi town indicates a drop in absenteeism among girls who used to absentee them themselves during menses, the same school has set up a safe place for the girls to change their pads, this followed an advocacy meeting held with the school administration during the training.
4: Child Protection
We conducted home visits in 55 homes, the purpose of conducting home visits was to establish a relationship with parents/guardians and their children, we addressed issues of child protection, health, education, early child development and other issues. The relationship established by home visits plays an important role in preventing children from Falling in the situation of abuse exploitation and neglect.
5: Economic strengthening
The program has supported one family with a heifer to enable them improve on their health as they will be able to take nutritious milk as well as sell some to earn a living, their back yard garden is getting free fertilizers from the cow dung as well.
Three 6 women's saving groups, each group comprising of 30 have been trained on business skills and saving skills and have also been provided with saving boxes as well as booster grants worth $300 each, as a result, these groups have registered their clubs, saving and borrowing money from their clubs
Seven (7) girls infected and affected by HIV/AIDS who were linked to apprenticeship centers completed their six months apprenticeship and were enabled to acquire start up tools, as a result these girls have been able to establish their own salon shops hence employment creation
Last year during the Giving Tuesday campaign, our project raise over $500 which enabled us take clean water to 80 families and 300 children in schools, $250 which enabled us put up a banana plantation in the childrens home we are building.
We are thinking this year, with the donations made on Giving Tuesday, we will be able to teach 80 girl victims of sexual violence in Uganda to make moccasin shoes so that they can better take care of themselves.
Will you donate on Giving Tuesday to help us earn a share of $150,000 in matching funds and bonus prizes from @GlobalGiving on #GivingTuesday?
Happy #GivingTuesday! The more money we raise in comparison to our peers on GlobalGiving on 27th November-Giving Tuesday, the more of the $150K in matching funds we get! Can you help?