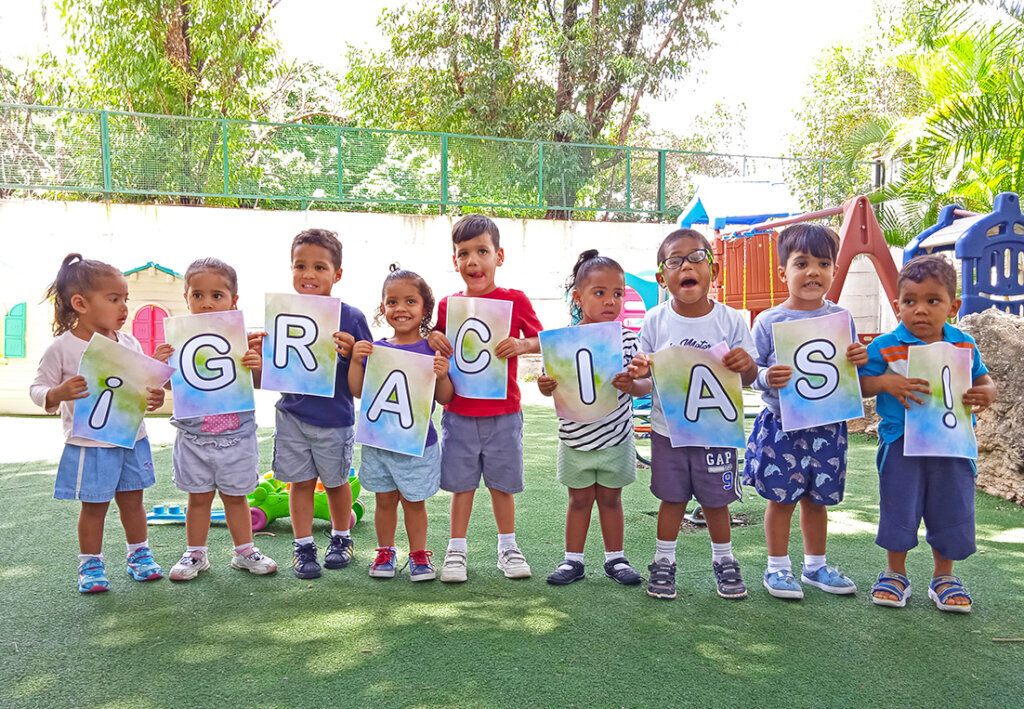 Thanks for joining our Arepa Day celebration! Together with your contribution and 252 individual donors, 11 trusted nonprofits and GlobalGiving raised $35,277 USD in one weekend.
The funds collected during the campaign will allow partners to undertake critical activities in health and nutrition in Venezuela, such as the following:
Autismo Dejando Huella will acquire various necessary supplies that are required for the OscaryAnny Community Medical Center, as well as a periapical radiographic cone equipment, essential for a better oral diagnosis. Dentistry is one of the most requested health services by its community and by people from other nearby towns who cannot afford this type of dental examination in private clinics.
Coromoto 2020 will deliver food kits to soup kitchens and low-income houses in Caracas. They will support vulnerable Venezuelan families by offering both nutritious meals and soft skills workshops.
Fundación Jacinto Convit will benefit 64 patients with an early and specific diagnosis for children and adults of all ages and genders in poverty, affected by various types of cancer, mainly pediatric leukemia. This type of testing improves the quality of life of patients, their prognosis and response to treatment, and increases their survival rate due to early detection, stratification of disease risk and the possibility of determining the most adequate treatment for the specific diagnosis.
Fundación Nativo will buy a portable echosonogram equipment that will allow medical specialists to not only perform their work better but also give more accurate health diagnoses for the indigenous communities of Venezuela.
Fundahigado will provide medical and psychological assistance to Venezuelan children and adults who have undergone liver transplants, offering free medical consultations, examinations, and some non-immunosuppressive medicines in order to guarantee the stability of the transplanted patient.
Healing Venezuela will use the funds to reinstate an operating theatre at the main cancer ward at Padre Machado Hospital, located in the popular neighbourhood of El Cementerio in Caracas, Venezuela. Doing so, the hospital will be able to reincorporate the use of the operating room for 13 medical specialties and assist approximately 128 individuals monthly who are in need of surgical procedures for treatment, care, and diagnosis. The annual impact of this project will benefit approximately 1,536 patients not only from the capital city but also the areas surrounding Caracas.
Hogar Bambi will use the funds to improve the physical and mental health of children and adolescents who are at risk of abandonment, mistreatment and abuse. The organization will provide medical attention, a healthy diet, and psychosocial support to improve these young people's growth, school development, and social adaptation.
International Freedom Council will direct the resources obtained to their "You feed, you educate" program that provides daily food to the children of Turgua, Miranda state, Venezuela. Their feeding program aims to reduce child malnutrition and ensures regular school attendance.
Mano Amiga will offer a complete and balanced meal each day to those most in need in Turgua, a rural area of El Hatillo, Venezuela. Additionally, they will offer drinking water, medicines, and medical consultations to children so they are healthy and able to study.
Proyecto Maniapure will provide high-quality healthcare for indigenous and creole populations located in Bolivar state, providing medical consultations, treatment, and procedures to their patients.
Santa en las Calles Foundation will offer 100 homeless people a bathroom, a change of clean clothes, a medical consultation, and a hot meal through its Panabus program.
Together, we are strengthening the foundation upon which Venezuelan families and communities can not only survive, but flourish. Thanks for being a part of this collective effort.
With gratitude,
Oswaldo + GlobalGiving Team