In the first week of December we held two different Christmas workshops at the Remansito Community Center:
We had a wonderful time with the children and teenagers of the Remansito community who came to the workshop; they learned how to make ornaments with recycled materials. They also made a Christmas manger with recycled bottles and a Christmas tree made with old tires, ¡very original!
In addition to working with children and teenagers, we also work to improve the quality of life of the people from this community, by offering workshops and courses for them. This time we also made a Christmas cooking workshop for moms, where they learned how to bake a "sweet Chirstmas bread", a typical cake we eat in this festive season. It was a fun afternoon and the sweet bread was delicious.
¡Thank you for all you've done to support this cause during 2015! We hope you had a wonderful Christmas and we wish you a 2016 full of great moments.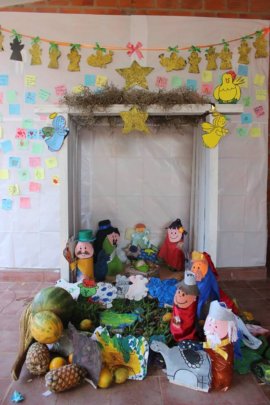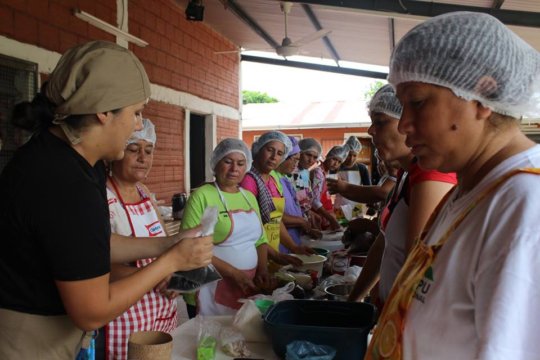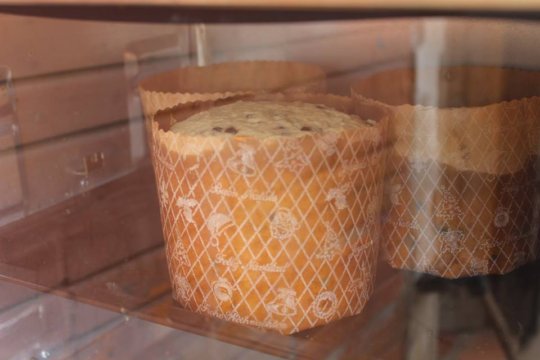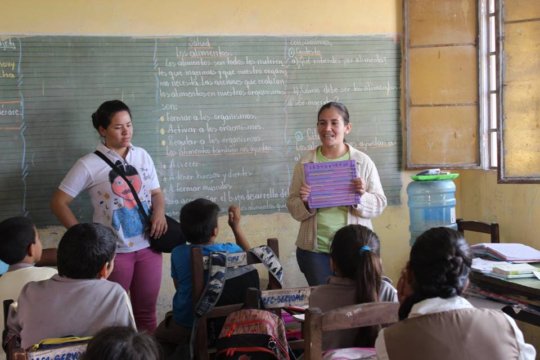 In addition to providing health care and educational support directly to the children that attend the Remansito Community Center, we also work with the schools in the community of Remansito to achieve greater range, bringing them workshops for teachers and play areas for children, among other activities.
During August and September, teachers from the Remansito Community Center visited local schools and led educational games to promote the children's right to participate.
The first activity was regarding the making of abacuses, a mathematical tool that encourages a child's performance with mathematical concepts.
Another activity was to make board games with recycled materials and new materials in order to develop math skills, such as calculations, concentration and attention skills. These games encourage free expression, critical thinking, and above all the joy of children during playtime. These board games are mobile, which allows the children to place them in different spaces within the institution when playing, sharing, discovering, and learning.
We count on your generous support towards this project so that we can continue leading workshops and play areas for all the schools in the Remansito community. Thank you!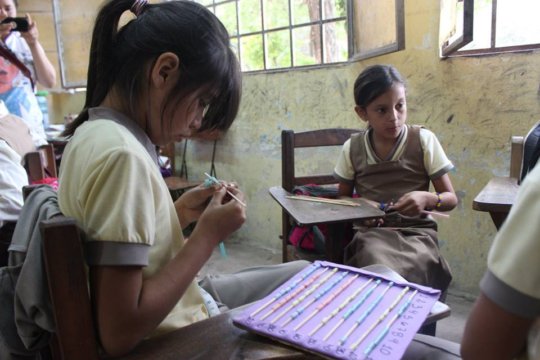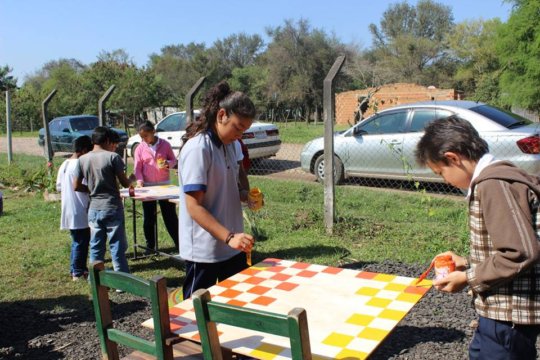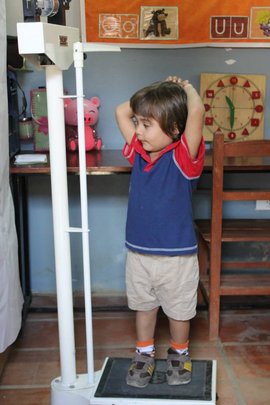 In the last few weeks, we organized a local Health Day at the Remansito Community Center, with the colaboration of doctors and medical students from a well known university in Asunción, Paraguay.
121 persons were assisted in one day, including children, teenagers and adults of the Remansito community.
We setup a drugstore where people could receive free medicine with the prescription of the doctor who treated them. The doctors also offer diabetes diagnosis and prescribed vaccinations.
In order to continue offering such services to the community of Remansito, for us is very important to count on your generous collaboration.
We would appreciate you to donate to our program, so we can keep working on improving the life quality of the members of this community.
Please consider telling your friends and family about this project and what we are doing, share the link on your blog or social networks or just bring us up in a conversation.
¡Thank you very much!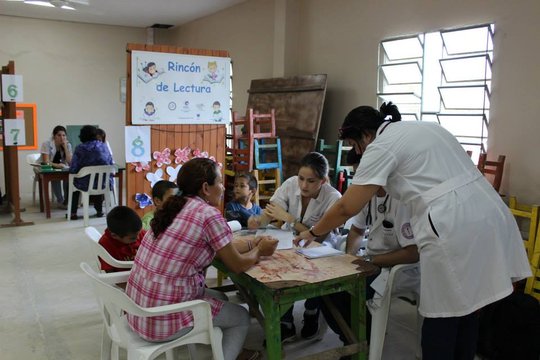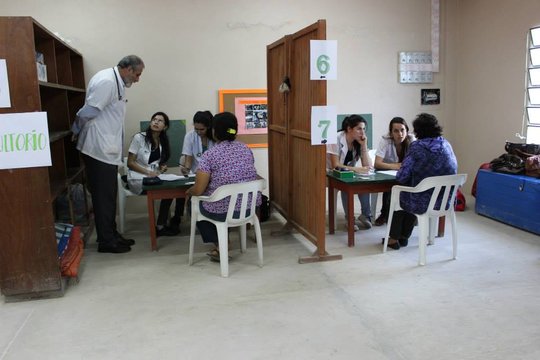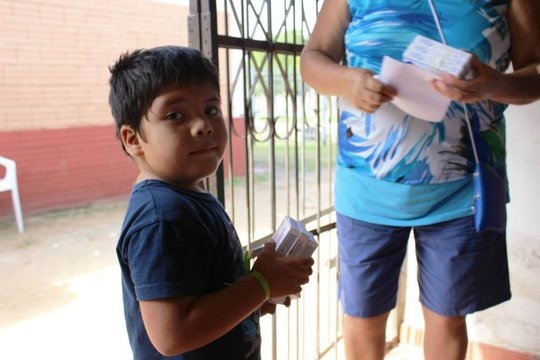 WARNING: Javascript is currently disabled or is not available in your browser. GlobalGiving makes extensive use of Javascript and will not function properly with Javascript disabled.
Please enable Javascript
and refresh this page.