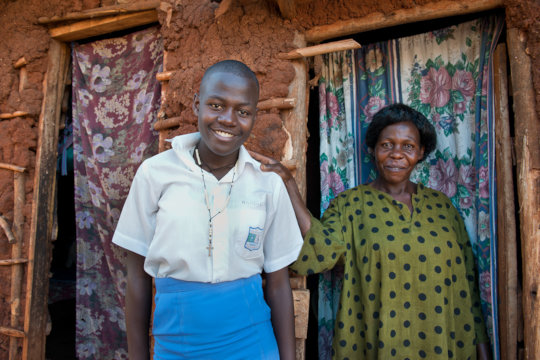 This summer, hundreds of Ugandan girls in BRAC's Mastercard Foundation Scholars program spent their summer developing leadership skills through practical internships and participation in a leadership congress that drew students from across the country.
The Mastercard Foundation Scholars program, a partnership between BRAC and the Mastercard Foundation, identifies bright young students from low-income families who otherwise would not be able to attend secondary school and provides them with comprehensive support and mentorship. Now in its sixth year, the program currently reaches 1600 young Ugandans in over 100 secondary schools.
Scholars receive stipends for tuition, fees, learning materials, and study trips in addition to comprehensive support services such as academic tutoring, psychosocial support, mentorship, and leadership training. They also engage in extracurricular opportunities, including community service, leadership training, summer internships, and events with alumni of the program.
This year, through BRAC's wide network of local partners, over 400 Scholars were connected with paid internships in Ugandan businesses and nonprofits in order to develop real-world leadership skills and gain practical experience in their fields of interest — an opportunity that most students in the region, particularly girls, do not have.
As summer came to an end, Scholars from across Uganda were invited to the 2018 Leadership Congress, an annual conference for Mastercard Foundation Scholars that draws local leaders from government, businesses, and civil society. Following the theme Empowering Leaders of Social Good, over 1600 Scholars had the opportunity to participate in interactive activities and workshops and learn from experts.
Scholars heard from Dr. John Muyingo, the Ugandan Minister of Higher Education, and a number of young Ugandan social entrepreneurs leading nonprofits, including Ethan Musolini of Success Africa; Esther Kalenzi of 40 Days Over 40 Smiles Foundation; and Brenda Katwesigye of Wazi Vision.
Girls who attended the Leadership Congress left inspired. "I learned you can use anything you have to impact the life of an individual," said one Scholar. "You can use even your words to make a difference."
Armed with practical experiences like the summer internship program and the annual Leadership Congress, more than four in five graduates of the Scholars program transition directly into universities, technical and vocational training, and other tertiary education programs. Others transition into full-time employment upon completion of the program.
Thanks to donors like you, the Scholars program has already reached over 5000 young students, with a particular focus on empowering underprivileged girls. We are so grateful for your continued support of education for girls around the world.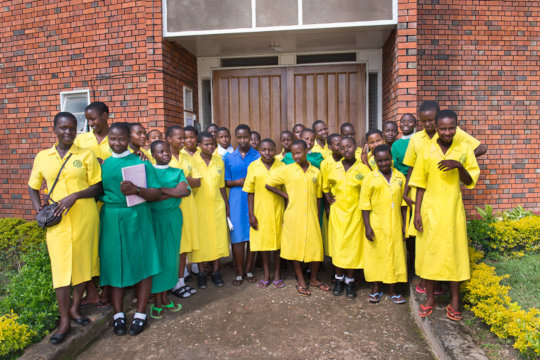 Links: